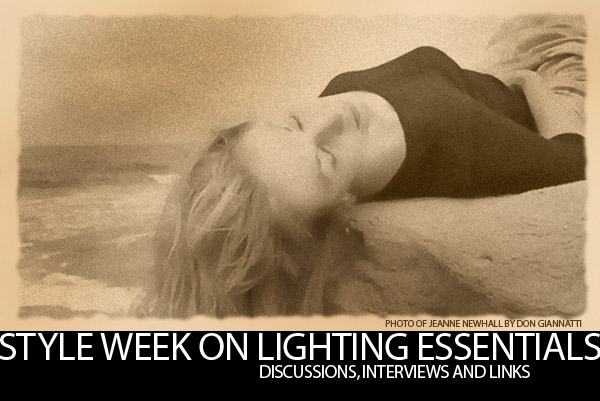 It is "Style Week" On Lighting Essentials. Each morning at 10AM Pacific we will post a new set of images and an audio interview with a photographer.
Style Week Posts:
Selina Maitreya Day One
Daron Shade Day Two
Christian O'Dell Day Three
Ivar Teunissen
Kirk Tuck Day Five
We start today with Selina Maitreya, a photographers consultant who has helped many photographers achieve their goal of finding their voice, of finding their 'Style'.
Selina and I on MP3. Feel free to download and save.
Some of the discussions we have had on style range from how to 'create' one to how to recognize one when we find it.
The photographers we interviewed for this series are varied in their style, their approach to the work, how they see their own work and how they believe others see it.
Here is Selina's Bio on the "Going Pro NOW" site. We will be working on next year for a launch, and sorry the economy left us feeling pretty uncertain for this year.
Here's an interview with Selina and photographer Craig Ferguson.
A Photo Editor (APE) had a great interview with Selina a short while ago.
And lastly, a blog post on the "Value" your photographs have.
Lighting Essentials Interviews with Selina:
An Interview with Photographer's Portfolio Consultant Selina Maitreya
Selina Maitreya: What's Working Now (Interview in Three Parts)
Selina Maitreya: Trends… or Not. (Interview in Three Parts)
Selina Maitreya: 4 To Do's for Photographers (Interview in Three Parts)
Selina's Ongoing Project: Video Challenge #2 VISION
Join us tomorrow for an interview with an emerging photographer and his vision of style.