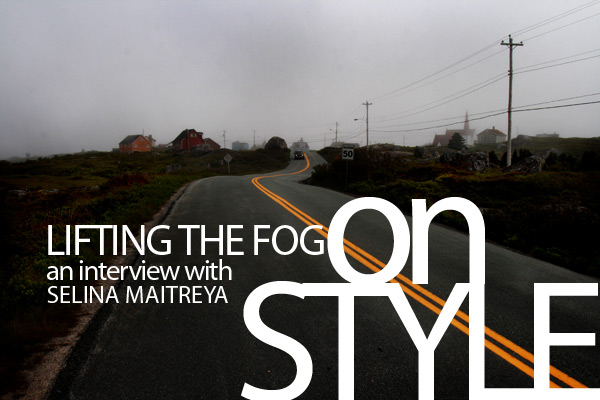 Today is something special: an interview with Selina Maitreya, Portfolio Consultant and Photographer's mentor for nearly 30 years. Selina has been a photographer, a photographer's rep and a champion for style and substance in photographer's portfolios through her consulting practice, articles and books. Both of her books are among my favorites: "Portfolios That Sell" and "How to Succeed in Commercial Photography". The first book is out of print, but there are a few copies here. The second book is available here.
I am so proud to bring this interview to you. In it Selina and I discuss style, the various ways photographers can show that style, what should be foremost on the minds of photographers and some wonderful stories of the business. It is nearly 45 minutes long, and full of insights that will stay with you for awhile.
From the 1portauthority.com website:
"You have a story to sell.
We have a job to do.
Port Authority is all about boosting you up onto the pedestal of industry acclaim. We love nothing better than to raise the velvet curtain on your professional success. You may very well be a photographic genius (all of our clients are). But haven't we all known geniuses bunkered down in their basements with aluminum foil over the windows? A legitimate choice. Although, if you're reading this, we don't imagine that life in a dark basement with a stockpile of expired film is your preference."
Before we take the jump and listen to Selina, a mention of our next set of workshops for the Summer and Fall. We love to take the workshops to places some other larger workshops don't go, and there are some fun places to visit in this next round of workshops.
SEPTEMBER
Phoenix, AZ, September 19, 20
Saint Louis, MO, September 26, 27
OCTOBER
Mexico 4, 5, 6 Special Three Day Workshop
Detroit, Michigan 10, 11
Boston, MA, 17, 18
Boise, ID 24, 25
NOVEMBER
Las Vegas, NV 8, 9, (Sunday-Monday)
Toronto, CA 14, 15
Pittsburgh, PA 20, 21
More information can be found at the workshop page, Learn to Light.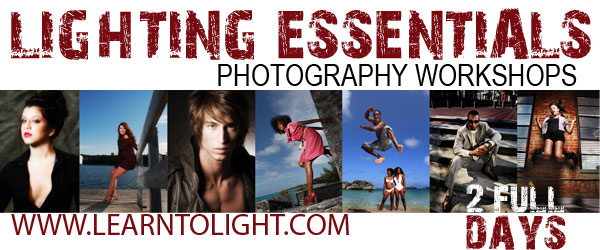 Now on to the interview I recently did with Selina Maitreya.
Selina and I spoke by phone, so I am presenting that audio file for you to listen to or download and stick in your iPod for listening to whenever you want.
Selina was the first photography consultant in the country. Starting as a photographer she went to New England School of photography. After a mishap with her car led her to working with Al Fisher, the noted commercial photographer. Her position as a
Rep for Fisher also gave her a chance to take Al's work national.
After a few years, she began working on portfolio reviews for $25 per. As with most things, those prices have risen, but you can find more about her work on her site, 1PortAuthority.
Her first book, "Portfolios That Sell" is out of print, but there are a few at Amazon. And, BTW, I have purchased two of them for giving away on the site, August 8, my birthday. More on that later.
Her second book, "How to Succeed in Commercial Photography" is a very important read for any one starting out, or struggling with the mid-level plateau that can confound us.
"Photography is a mix of science and magic, and there should be discussion of both." – Selina Maitreya.
Here is the interview. Please feel free to download it and save it to your iTunes or whatever MP3 player you use. (Right click – Save Link As). Enjoy. (BTW… you may want to get a pen and paper to make some notes… it'll be worth it.)
In the third part of the interview, Selina mentions her upcoming DVD set – 12 hours of information – "12 hours of everything I know about defining vision and selling and marketing commercial photography successfully". We will have those here at a nice Lighting Essentials / FOS (Friends of Selina) discount, so watch the front page for more information toward the Fall. The DVD set is due to be released in September.
You can contact Selina for Photography Consulting at 1PortAuthority, and for her spiritual site, see Selina Maitreya.
You can follow her on Twitter and send her a nice email here. Be sure to thank her for her time and wonderful information if you decide to send her an email. And be sure to sign up for her ONEVIEW email newsletter. Photographers can subscribe for free by going to the PA web site and on the bottom of the main page is a link to subscribe to ONEVIEW. Currently there are over 8000 photographers subscribed.
I hope you enjoy this interview, and remember… Show Up.
Show up as an artist. Show up as a business person. Show up as a brand.
Be ready and be strong, make a commitment and get it going.
For more on Going Pro, see these posts. See you next time on Lighting Essentials.