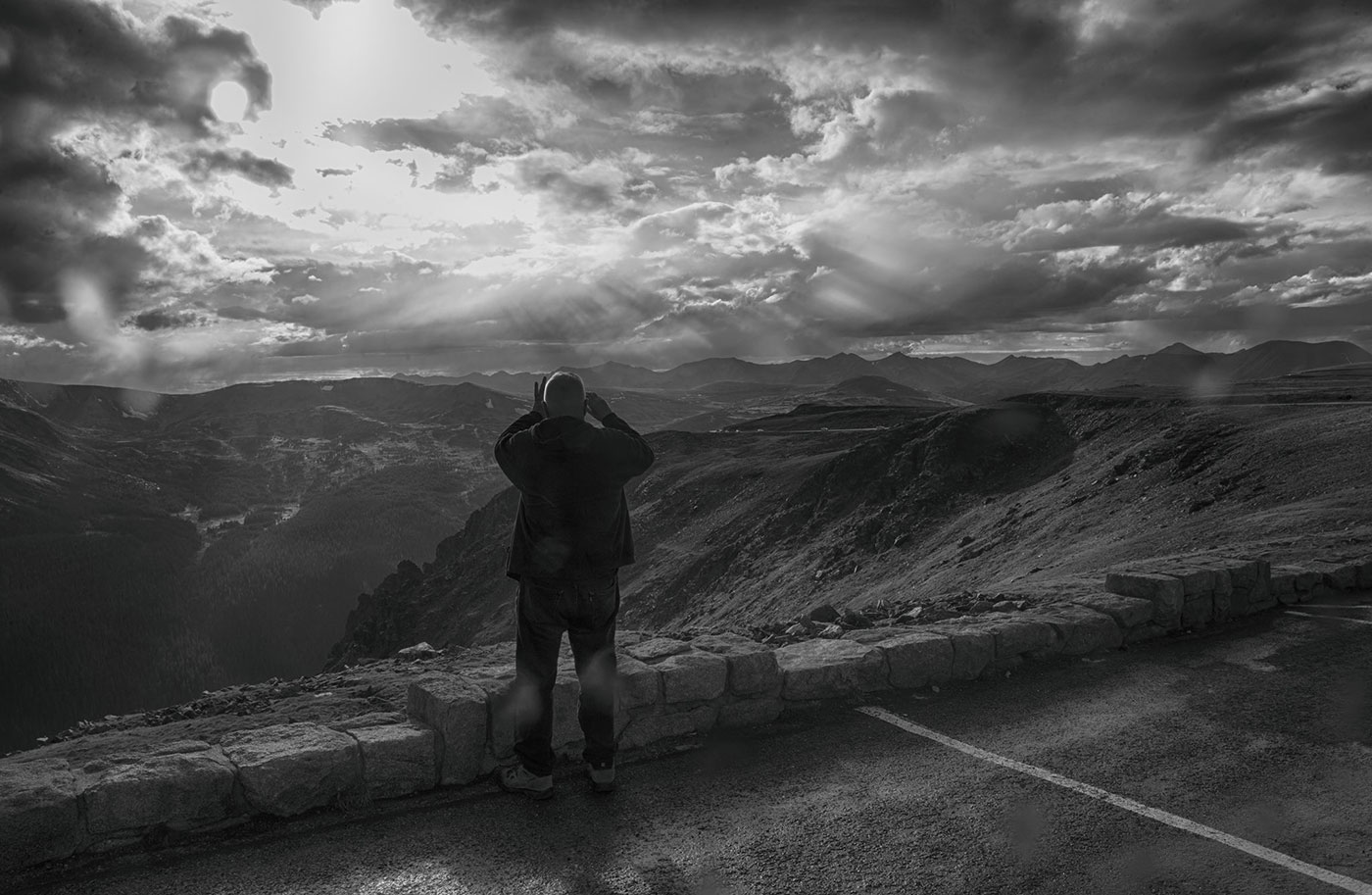 Photograph of me making a photograph on my iPhone in Rocky Mountain National Park by Grey Gibbs
Recently, my friend and fellow artist Jerry OConnor and I took a drive/ride to Superior, AZ to do a little video of me blabbing about being a "photographer". I wanted to use it for some promos I was planning.
An interesting thing happened when I introduced myself on camera as a "photographer"… I felt a little strange about the designation. Don't get me wrong, I AM INDEED a photographer. I live it breathe it sleep it. Being a photographer is one of the things that define so much of what I do.
I have been a photographer for over 45 years.
I knew what it meant back then. It meant that I captured images using tools, light, chemistry, production equipment, and a huge amount of education – learning. It meant I had followed a process, one clearly defined, clearly measured, clearly quantified.
Knowing how to expose different films, using different formats, and then to take all of that time-consuming effort into a chemical lab and begin to manage the development of the film knowing that any small deviation or mistake could ruin an entire day/week of irreplaceable images. It was not for the feint of heart.
It was a lot of work, and it paid off in something tangible. I could hold that print and see the fruit of my labors. It meant something to me. It proved my ability, validated my work, and said something to the world.
The images that were created told a sort of narrative. I took them by finding meaning in the visual in front of me. I saw metaphor and music, poetry and story. Each image crafted 'by hand' to make something special, or at least special to me.