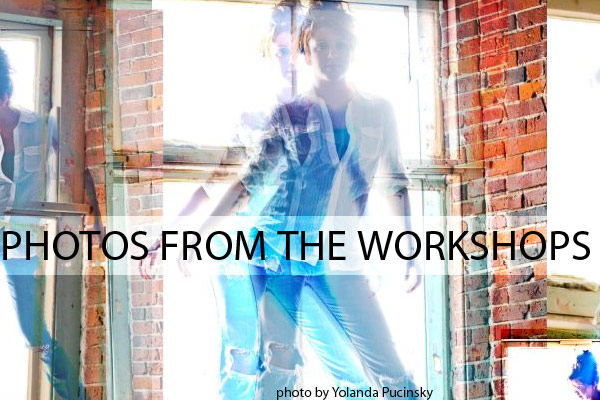 Photograph by Yolanda Pucinski
One of the coolest things I think can happen is when I see some work from a workshop attendee that is really getting great. We can open eyes in a workshop, and teach some skills as well as some solid technique, but it is the student that has to go out and use that technique to create something wonderful.
I have so much fun teaching at the workshops, and try to get my enthusiasm for photography and great lighting to be a contagious element. When I see a photographer maybe struggling a bit to get something and then it sparks… that makes my day.
Recently I took a tour through some of the workshop attendees to see what they are up to. Some of them really knocked me out, and I haven't even gone through that many. I thought I would share some of their images with you here.

As you view the images, click on them to be taken to their Flickr Page and see more work by these up and coming artists.
Evan Romine took the workshop in March of this year, He had only picked up a camera two months earlier. His work has been constantly improving and he is really doing some amazing work these days.

Alex Bussa took the workshop in March also. He is kicking some major, well, he is doing some nice work and had some beauty images he recently did featured here recently.
This shot by Tanya Shields was done at the Halifax workshop and is a real stunner.
James Jones has been to two workshops, one in phoenix and the Mexico workshop. Here is one of his more recent images.
James Williams took some wonderful shots at the Houston workshop. I love this one.
Another one from James here… great post processing and a dramatic image.
Paul Clarke got this great shot at the Halifax workshop. Using the sun and clever use of flash for a dramatic look.
Here's another one from Tanya at the Halifax workshop. Beautiful blending of light without losing detail in Briana's white dress.
Sami T shot this great shot of Briana at the Boston workshop.
Paul Clarke in Halifax captured the spirit of "Briana the Biker Chick" with 5 strobes all around her.
Nuno Santos from Boston got this shot of Briana while we were discussing the Inverse Square Law and how it applied to distance of the subject from background.

One more from Paul Clarke in Halifax.
Kameleon got these images at the Maine Workshop where Bri modeled the entire day.
Foxpony took some wonderful images at the Tampa workshop.
Dana Lane got these at the Boston workshop. This is from the demonstration of the practical uses of the Inverse Square Law… light falls off as it moves away… but you use that to your advantage as a photographer.
I will do more of this, because… well, wow, some of the folks are doing wonderful work and I want to feature it.