Shooting a Steaming Cup of Coffee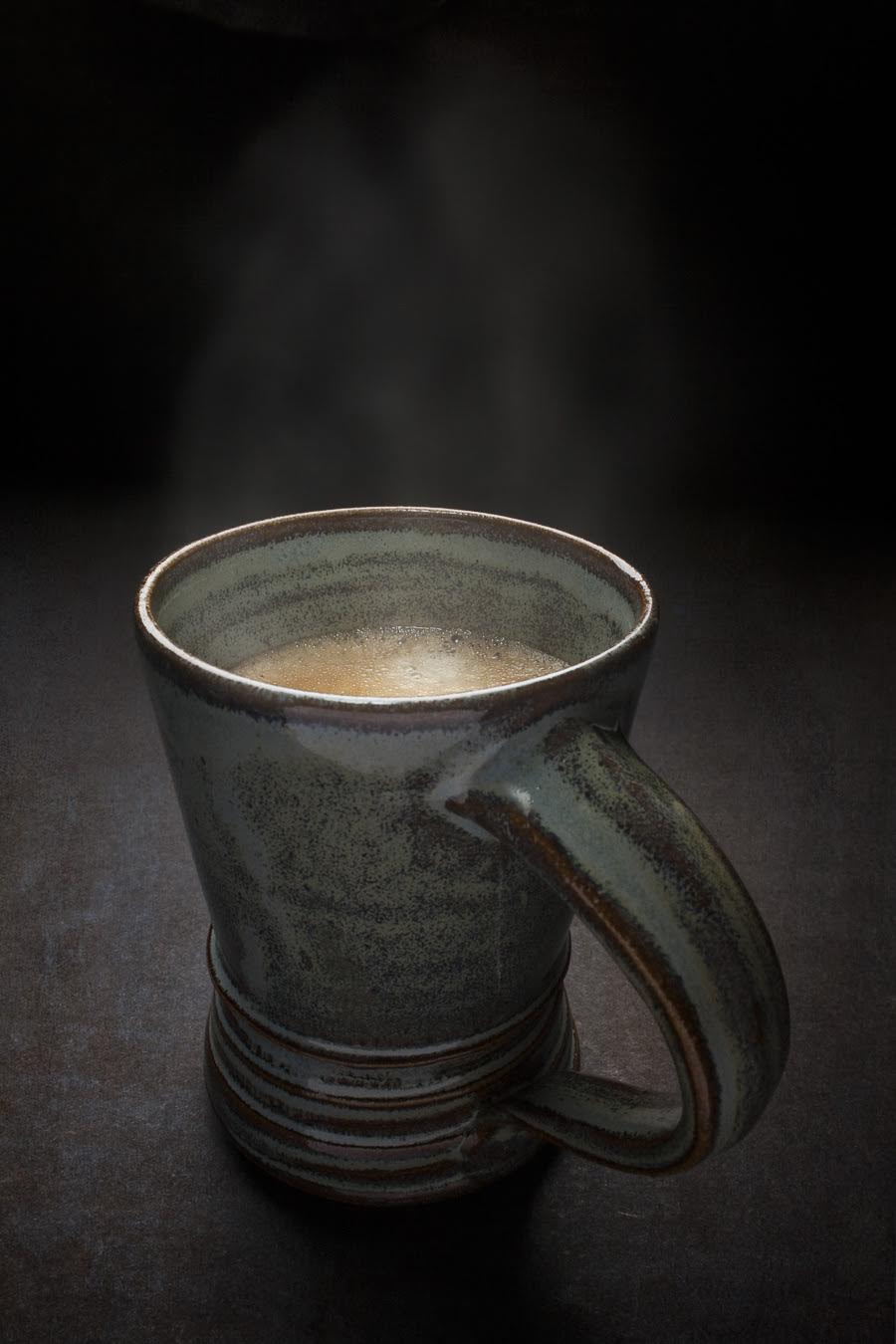 This image was made to respond to a P52 conceptual photography assignment with the task of say one thing about one thing.
Concept
The concept I chose was to show that the coffee was HOT.  To emphasize the hot concept I wanted a tight shot of the coffee with a bit of drama in the lighting.
Setup
The image was shot on a Canon 5D Mark II with a 28mm lens at f22 on a tripod. I chose the lens to be able to get in close and show the whole cup. I wanted to have a large depth of field so chose a very narrow aperture.