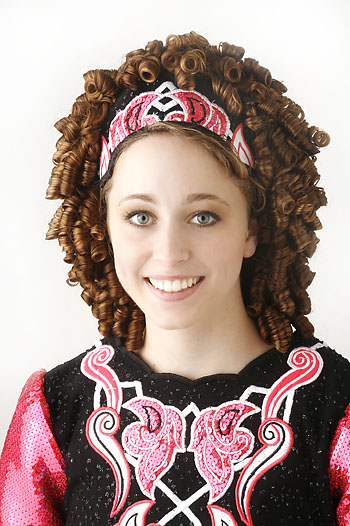 One of my clients is a wig importer for Irish Step Dancers. There's a niche for you. I shoot a couple of times a year for her. In this case we are shooting some styles she wanted to update before setting up her online store (another of my projects…) and we used her two beautiful daughters for models.
I wanted to keep the background white, but not white 'blown out' as the hair on the wigs was very important. I chose a large soft main light and fill cards for the lighting, and added a sheet of fome core for the background. One light… several duties.

I chose a large softbox for the main light and then added a 4×8 sheet of fome core for the background. However, I turned it toward the main light so I could get maximum light on it. Then by placing the model 2 feet in front of it, the shadow was thrown off view of the camera.
A V-card was added for the fill and it came in pretty close to give me some nice skin tones as well as clean highlights on the hair. You can see in the setup shot below that the model sat toward the back of the main light as well as in front of the background. You can also see the angle of the background turned to gather as much light as possible.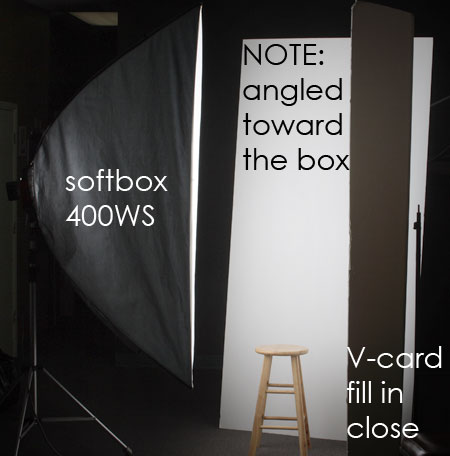 This light gave me very soft, directional light, a white background and soft contrast on the shadow side of the face. All without blowing out any of the hair which was the point of the shots. Here is an additional shot of a blonde wig with the white background and clean highlights.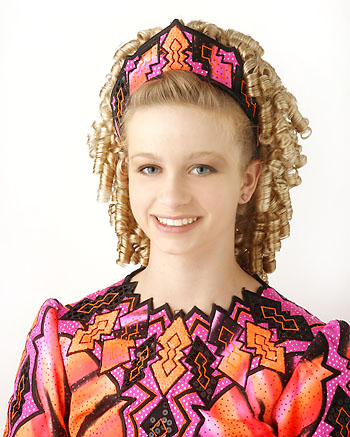 Thanks for visiting Lighting Essentials.