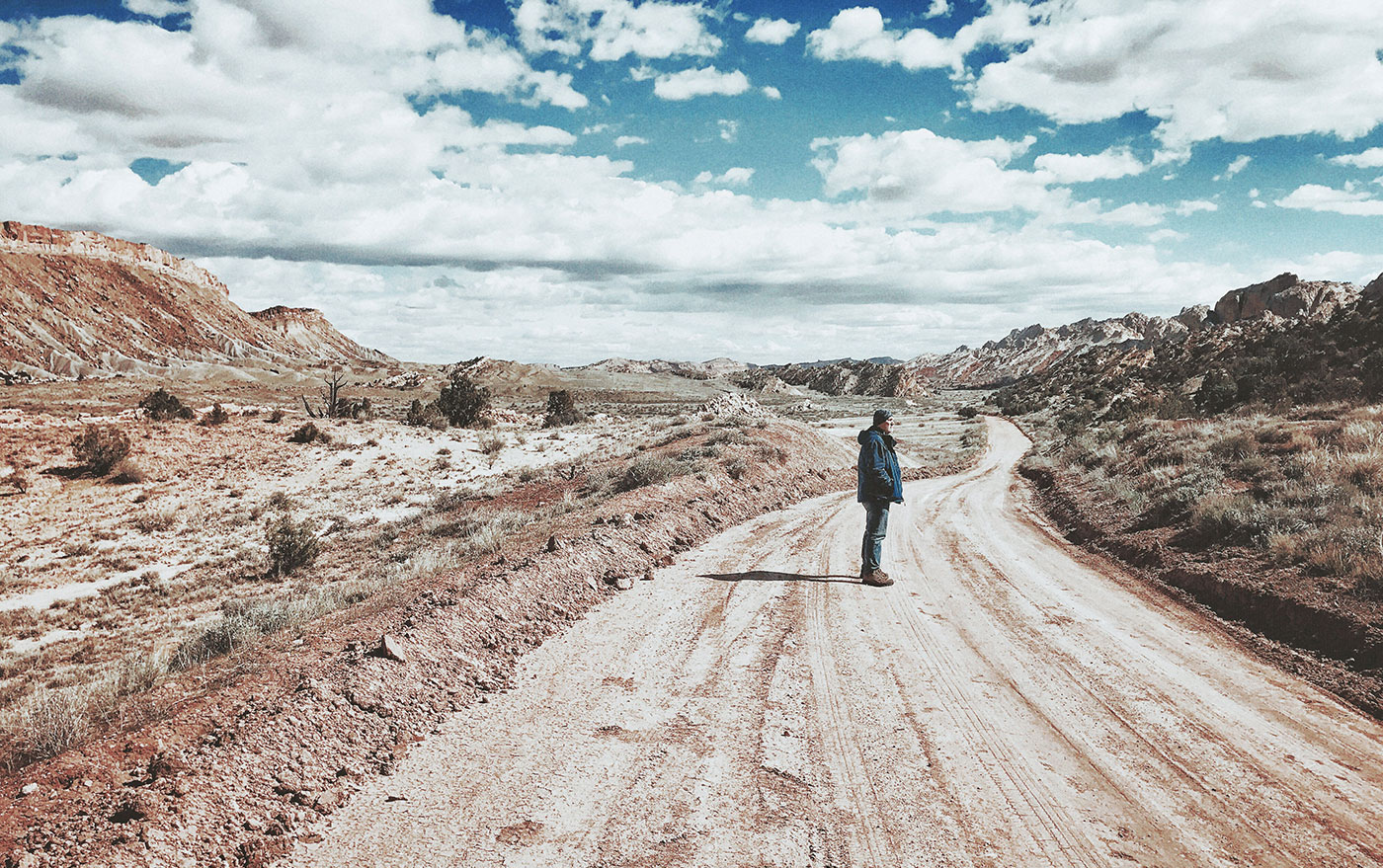 A few weeks ago, photographer Maciej Blaszczuk and I took a road-trip together. This was a consultation with him on how to grow his business, where to go with his new ideas, and how to implement them in order to be more manageable. I help photographers focus, and I like to do it in a situation where we are relaxed, engaged, out of a familiar element, and being creative.
Hence: The road-trip consult. Genuinely successful, and a hell of a lot of fun.
This road-trip consult ended up being in southern Utah, so I rode my motorcycle up to Vegas, and Maciej flew in from the Bahamas. Maciej is based in both Bermuda and Poland and is a travel/adventure photographer focused on smaller camera work and cameraphone mastery.
I am happy to see he is implementing what we discussed and making his business more successful. And it is a fantastic new approach to a business model.
I love southern Utah. Some of the most amazing country on the planet, easily accessible, and marvelous people willing to help you find a canyon, choose a great restaurant,or pull your rental car out of the mud… heh.
The images presented here were either shot on my iPhone 7 and processed in the iPhone, or on a Nikon Df with an assortment of lenses (28mm, 35mm, 50mm, 85mm) processed in LR / Pshop CC.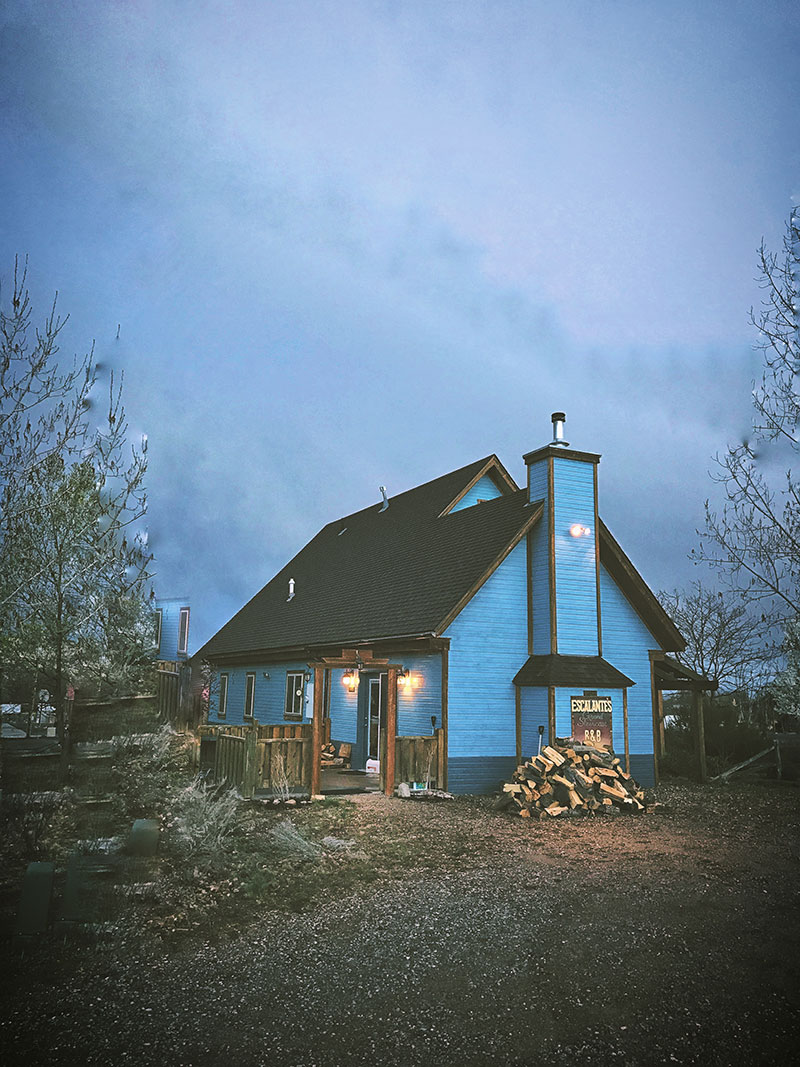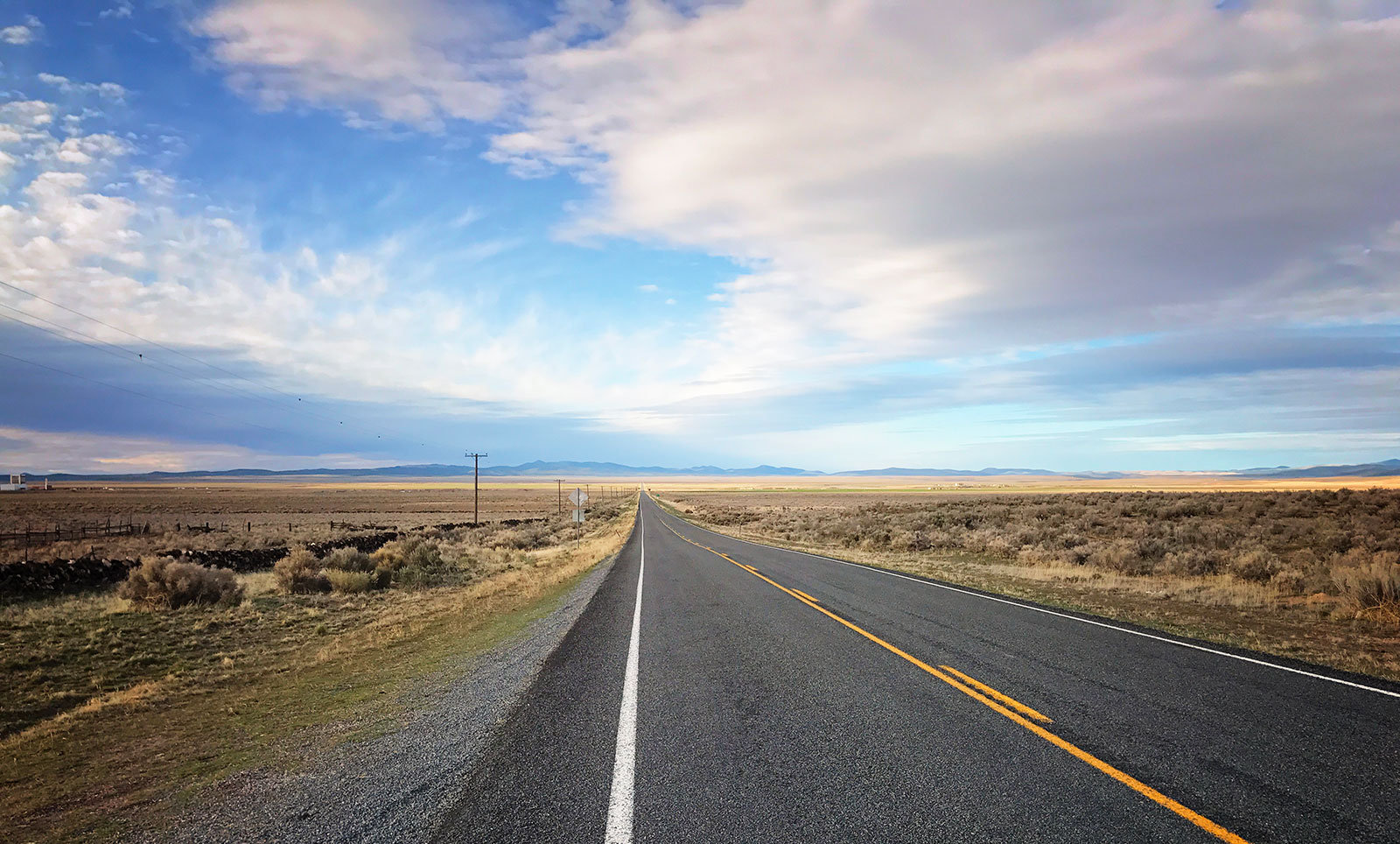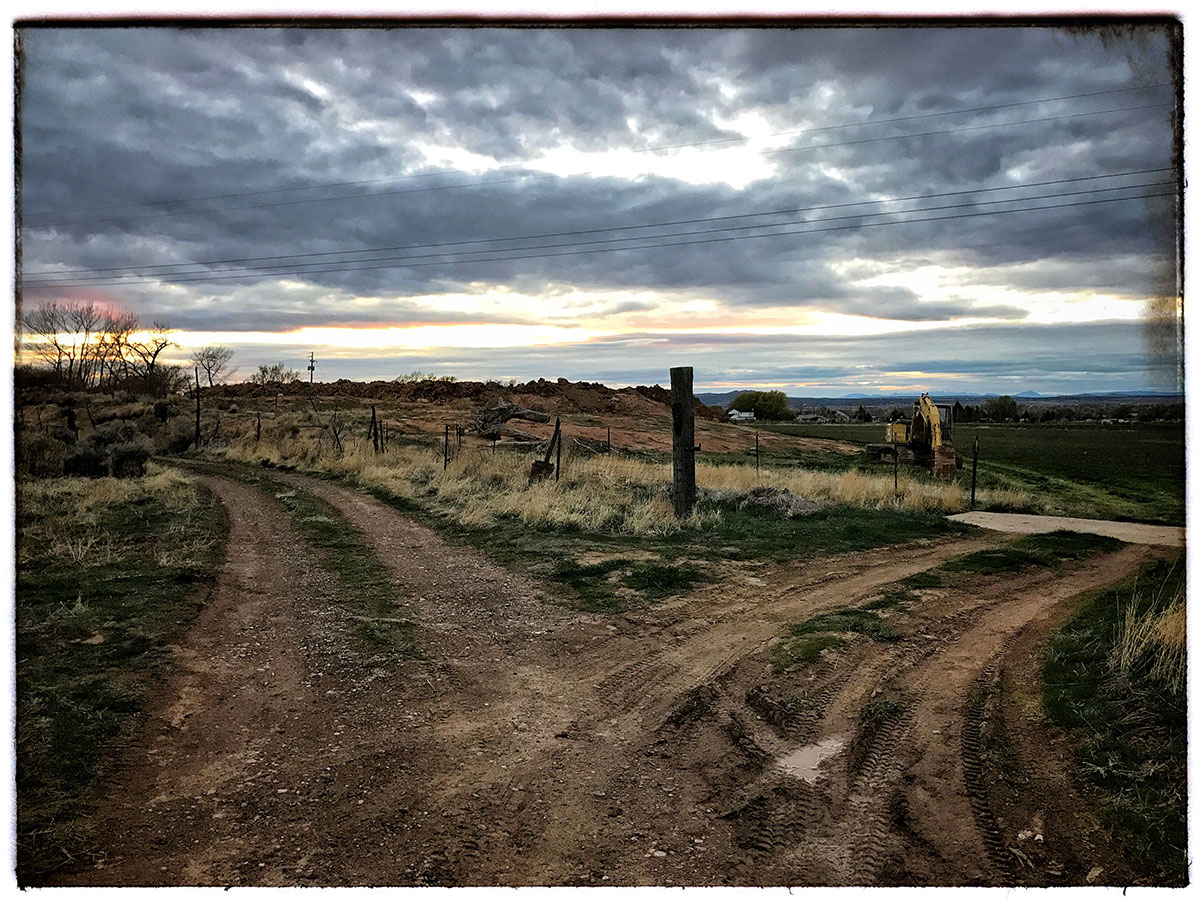 Day one we met at the Vegas airport (where I parked my bike for the duration) and headed out in a rented Volvo 4x4… and was that thing loaded! Power everything, full open view roof, lots of power for icy roads and some lovely interior features that made the trip out to the wilds of Escalante a lot more luxurious.
Our first night we spent in Cedar City. Great hotel with complimentary full breakfast AND dinner. We opted for some Mexican food and went in search of the best Cedar City had to offer. It was amazingly good Mexican food too. Don Miguel's is the place, and it is on the main drag so easy to spot. Ask them for the spicier roasted pepper salsa they make for themselves. Yum!.
After dinner, we went exploring out west of Cedar City in a grand prairie-like environment. We found lots to photograph.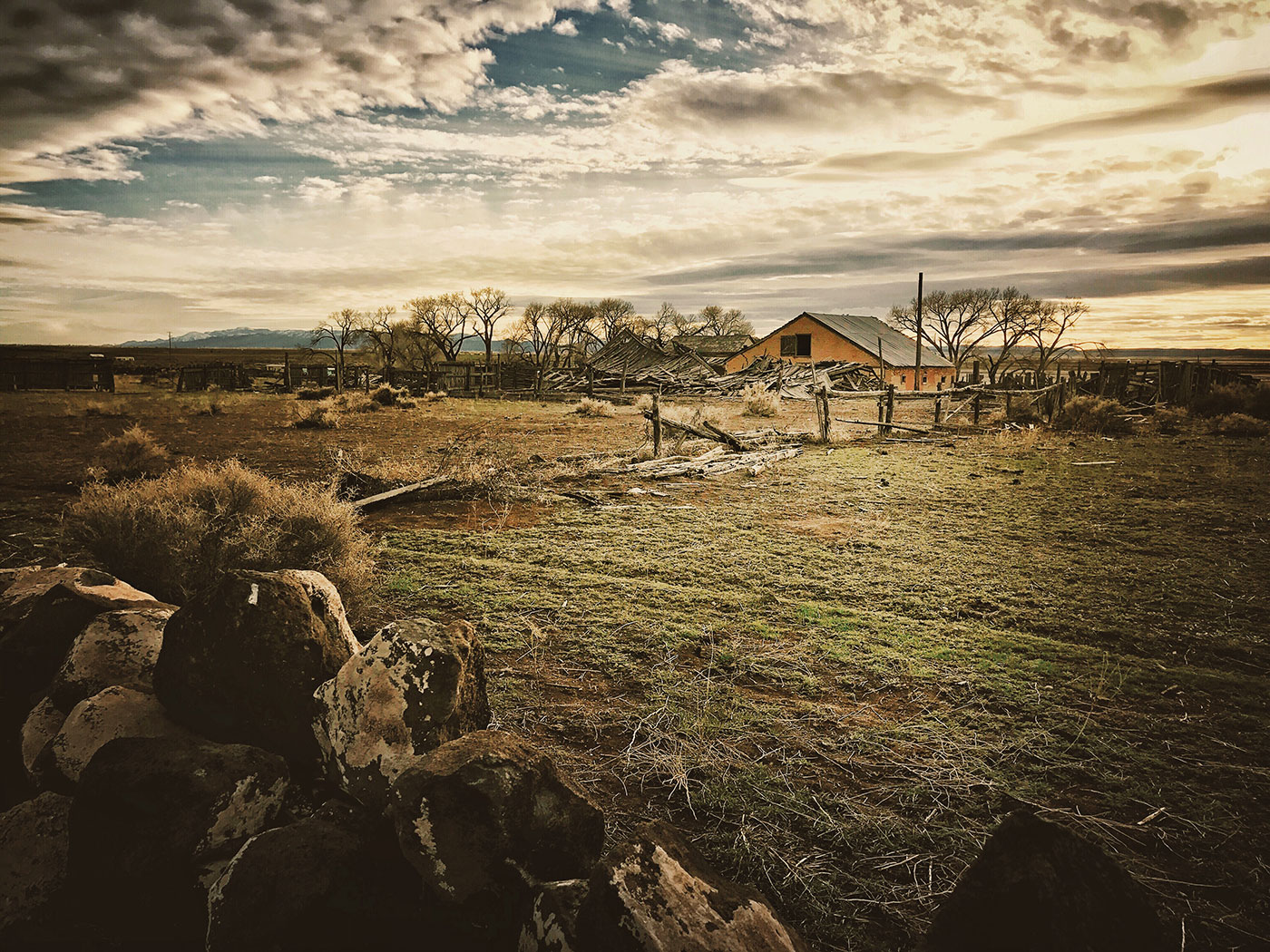 Cedar City over to Escalante, via Bryce Canyon, was a blast. It was so cold at times I thought my fingers were going to freeze, And watching the blizzard conditions move across the mountains and valleys before us was almost magical.
We had lakes, vistas, frozen waterfalls, and a little pass where there was an amazing amount of Petroglyphs… simply amazing!
Things we discovered this day:
Not many people travel that part of Utah on a Monday. The roads were empty and we once went almost an hour before seeing another vehicle.
Devlishly hard to find hot coffee in that area, that time of year. We finally found a little diner with great pie, and indulged while it snowed.
Weather changes on a dime at that altitude. From snowing and dark to sunny and comfortable in a manner of minutes.
I want to go back to that area… same time of year. Loved the aloneness of it all.
We spent this day exploring the Escalante / Grand Staircase area around Escalante, and I finally got to see Waterpocket Fold with my own eyes. I have wanted to see it since I was 20 years old and reading about it in a photography book I owned named "Slickrock".
It was glorious.
But first, we drove up the mountain northeast of Boulder, Utah to some very high elevations, lots of snow, and a deep, perpetual cold.
That part of the trip was so amazing… the clouds, peaks, tree skeletons and more combined for some truly fun imagery.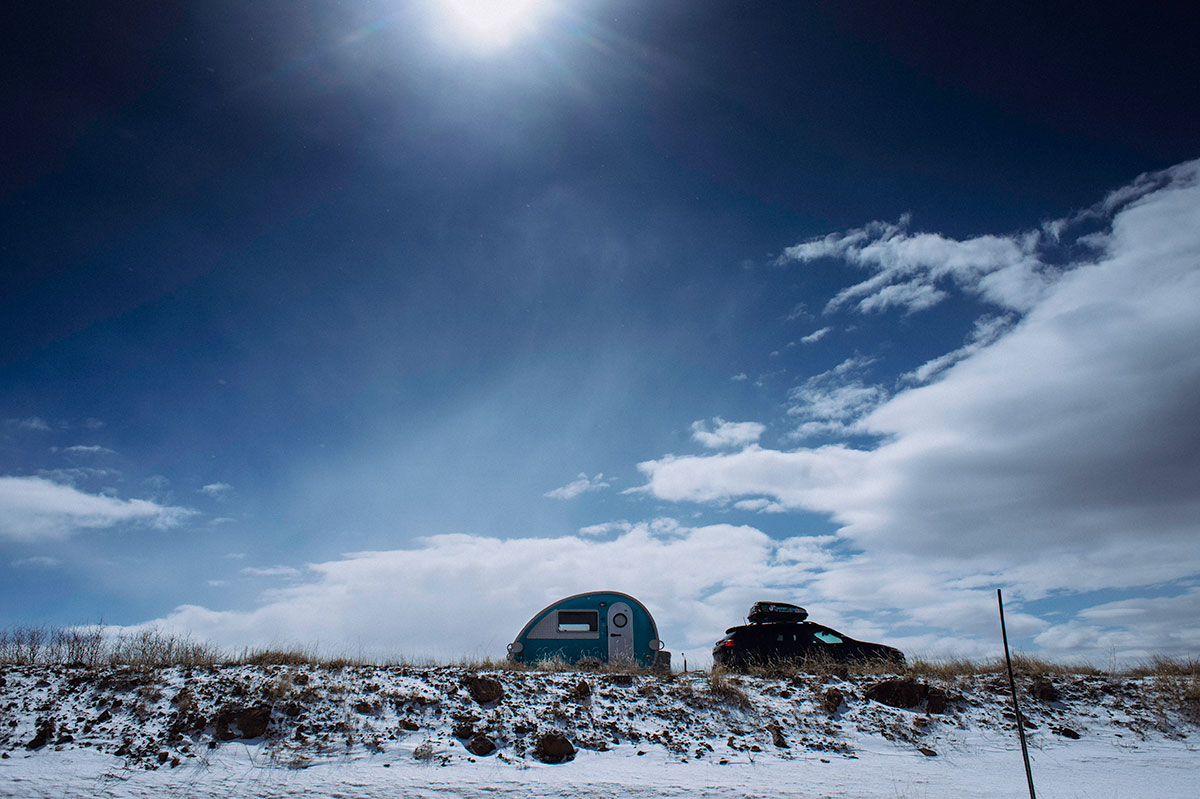 Way up on the top of the mountains east of Boulder, we found so many wonderful places to shoot. I must say it was simply stunning. All the trees on this mountain range are Aspen so no pines were present. White tree-bones, white snow, and blowing snow made a whiteout occur on occasion. I was able to get a few shots in the moments when it would let up.
Road trips invigorate me. They make me realize how amazing it is to be here – in this spot – at this time. Being surprised at every corner, interested in every view, and engaged with the elements. Well, there is nothing like it.
While we were on top, in the blowing snow, three guys on Harley's rode by. I suddenly realized how cold they must be… wow.
But then, we do what we need to do to be reminded that we are indeed alive!
This part of the road rides a ridge with very steep canyons on both sides for about a half a mile. It is simply amazing.
We were pretty beat from the long day in Escalante and Waterpocket fold so we elected to stay at the hotel in Kanab and have breakfast before heading to Zion. Good thing too… the light was mediocre and the traffic was horrendous. The breakfast, on the other hand, was superb!
We were going to eat lunch in Springdale but couldn't find a place to park so we headed on down the mountain and decided to drive over to highway 93 through Modena and Caliente and then on into Vegas. I was quite surprised at a number of mountains in that part of Nevada. I thought it was all flat like over on 95, but it isn't. Bluffs, peaks, mountains and canyons are plentiful in a high desert area. Simply beautiful.
On the way back we stopped in Modena – an empty town of maybe 3 people, saw a grass fire on the prairie and generally had a great discussion about what Maciej was going to do next. Fabulous!
Thanks for coming along on the virtual trip. I hope you enjoyed the images.
If you are interested in doing a one-on-one road trip consultation with me, just drop me an email and we can talk about what you are looking for. (NOTE: I do not do hotel conference rooms, or other sterile, non-creative environments.)
See you next time!