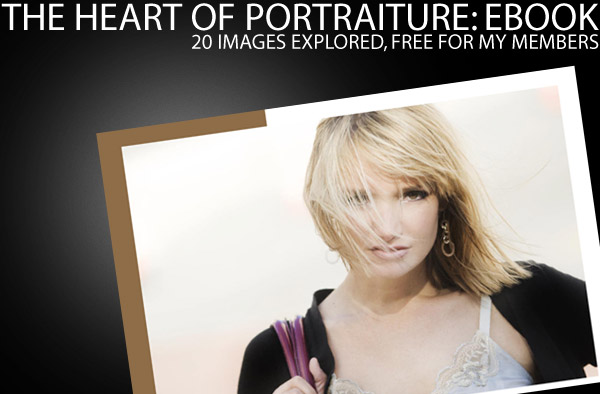 I wanted to do something for this month (May) as it represents the month I started working on the whole Lighting Essentials thing about 4 years ago. The book I am working on I call "The Heart of Portraiture II" and it includes nearly 40 shots with lighting diagrams and small printable take-alongs for photographers wanting to recreate the light. But I also wanted to do something fun – and free – for all of you who have been following along this little adventure.
"The Heart of Portraiture" has 20 images and discussions on what I was thinking about when setting up the portrait, what the 'moment' was all about when I made the image and what camera/lens I used to shoot it. Very simple gear. There are no lighting diagrams, and there is a reason why.

(Download at the end of the article)
I want this book to be a little beyond the gear. It is about the moment, the 'gesture' if you will. That is the point of the portrait to me. That one moment in time when everything comes together and you make the image that is a keeper for you. It may take hours to get there, and it may be a single snap of the shutter, but it is unmistakably the shot you wanted. You just know it.
A few recent links before we get going:
"Sure You Gotta Logo, but What is Your Personal Brand?"
Who you are is as important as what you do in your clients eyes.
"10 Things That are More Fun and Useful to Photographers Than Playing Farmville"
Are you using or wasting your off work time?
From the Web:
At Heather Morton's Blog: Finn O'Hara discusses Video
At A Photo Editor: How Do You Go About Looking For Work Shooting Annual Reports?
Selina Maitreya has a new blog, check it out.
Photoshelter has a great little downloadable EBook on Blogging for Photographers.
And from composer Sean Shepherd this little notation about his piece "Aperture in Shift" :
"My mother is a photographer, and I have spent some time with her as she works. What impresses me most about a photographer's work is the time spent in the darkroom–the act of realizing the creation. It's tremendously physical work, requiring dexterity and finesse, and must also happen in strictly allotted amounts of time (not unlike a realization of a piece of music), but it all happens in near-complete darkness. One can't know what they've got until they are completely done. Aperture in Shift is for me a study in light and dark (an aperture being an opening through which light passes, and an essential element in any camera), my own chiaroscuro, encounter."
Some pages and information about the Ebook after the jump.
First the technical information:
I use InDesign for most of my print design these days. Quark was my pal, my bud, my go-to-guy for most of my digital design years, but – alas – he grew snotty and arrogant and simply unmanageable, so I made the switch to InDesign 5 years ago and haven't looked back. (I still have a version of Quark 4 on an old Mac G4 that I use occasionally on legacy work for a few clients, but that will probably change in a few months.) It was totally designed in the air as I flew to workshops, and I used my Macbook.
The font for the text is Minion, and the titles are Trajan. I kept the font size larger than I might have for a print book because I wanted it to be very readable on small devices. And it is… check it out on your iPhone/iPod Touch and you will see how easy it is to read.
I want the book to be seen as more than 'learning' tool, but a thought provoking tool as well. Portraiture to me is more than just what the light is or where it is… it is a totally emotional experience. For the photographer, the subject and the viewer.
This book intends to open my mind and share with you what I was thinking about when I made the images. No more and no less. Enjoy.
IMPORTANT NOTE:
The licensing of this EBook means that you can download it and distribute it as long as you do not change/alter/or charge for it. You may give it away with credit to Don Giannatti and links back to this download page. If you wish to forward it to friends by email, then proper credit should be given. The book has been print disabled, so it is screen view only. Please see last page of the book for full information. If you download it, you are agreeing with the rules stated here.
Three spreads from the book: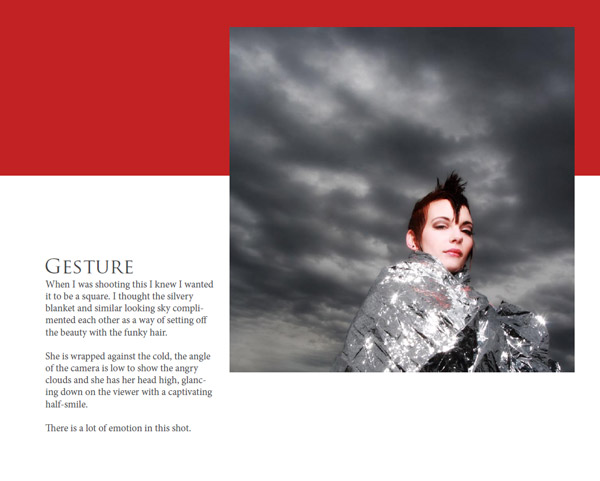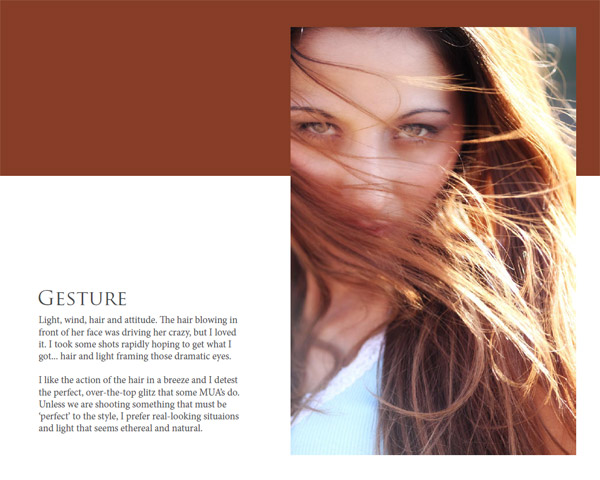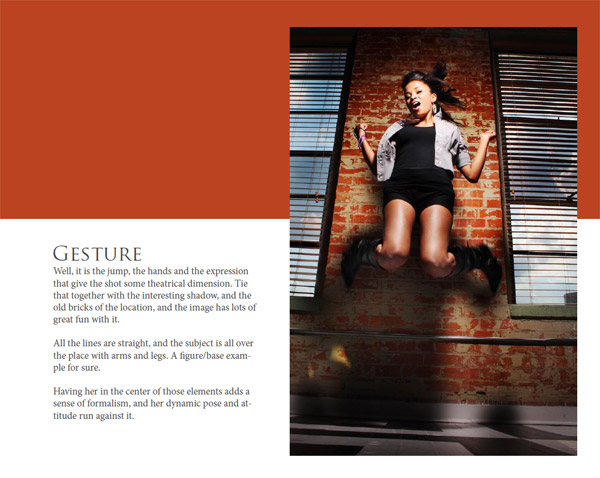 Download the EBook here. You can either choose to download it or display it in a PDF reader and save it from there.
If you are looking for a WordPress Theme that can double as a website, look no further than the Lighting Essentials WordPress Themes for Photographers. They are pretty cool, and more coming soon.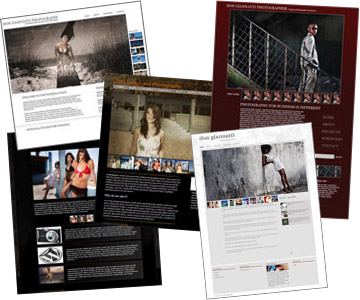 Thanks for visiting Lighting Essentials. For information on our workshops, please visit Learn to Light. If you want to follow me on Twitter, here's that link. I have a Facebook Fan Page that I am working toward making more interesting.