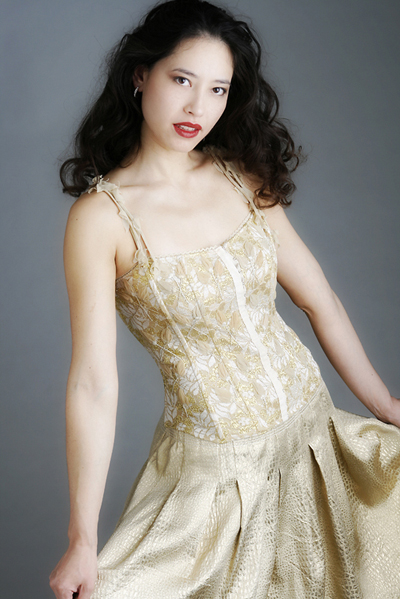 This is a single light approach with a large softbox. I chose the large box because of the incredible texture of the dress. I wanted a nearly liquid look to the fabric and the large surface of the box would reflect nicely on it.
The box spilled too much light on the background, so I used the large V-card for a GOBO and blocked the spillage. The ambient on the background was enough to be nearly 2 stops less than the subject, so it goes a wonderful shadow gray.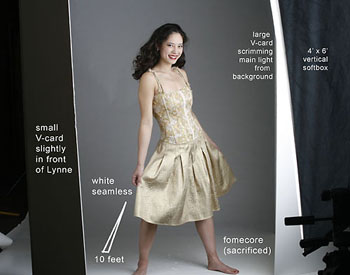 To Lynne's right is the Small V-Card very close and just out of camera. It is giving a very nice value to the fill and the setup helps give a tiny hint of wrap on the arm, not letting the shadow side go too dark.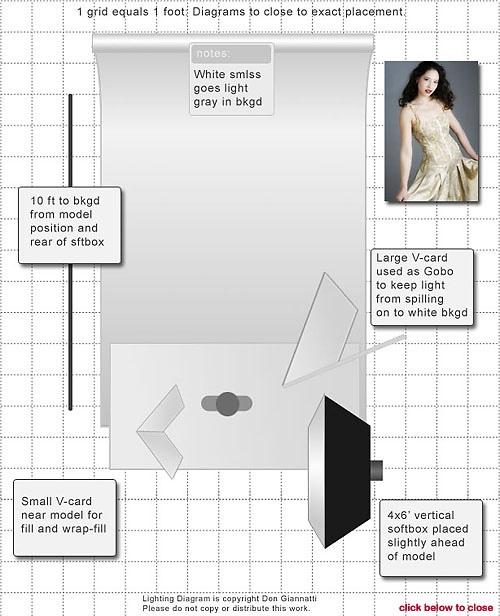 | | | |
| --- | --- | --- |
| Information for today's photographer. From novice to pro, LEMagazine has it all. | | |