Hey… how are ya?
I'm back from three workshops in very close proximity. In Seattle we did two in a row, and then back for a day and off to San Diego for a fun workshop. Lots of excitement, and I got to meet so many talented people.
I have some images from the Seattle workshop, and want to share them with you… next week we will post some from the San Diego workshop. I love to share the work the wonderful shooters worked so hard to make.

First some housekeeping:
We are adding West Palm Beach to the workshop schedule, replacing the Philadelphia workshop. Not much interest from Philly and a lot of folks wanting me to come down to WPB, FL.
From the Web:
Trashed Portfolios? – at Heather Morton's Blog.
How to Deal With Infringers: An important post at APE.
A new blog I found: Chris Orwig. Nice work.
Nick Onken has a new site. Big Pictures. Shoptalk Blog got a facelift too. Nick's book comes out in March. I got an advanced copy and will review it next week here. Pre-Preview… awesome.
Seth Godin has a very poignant post.
And here on LE, some things you may have missed:
Pricing Issues
Land and Assignment
10 Things You Can Do Right Now
Selina Maitreya – an Interview in Three Parts
Working in the studio this week. Finishing the shooting for the second DVD to come out soon. I am having so much fun with some of these projects. Sharing as we go.
The workshops are going very well, and we are off to some fun places next month… Santa Cruz and New Orleans. Both will be very cool workshops. I do have a couple of openings for Houston in two weeks… sign up and join us for an exciting and very informative workshop. If you haven't seen what folks are saying about the workshop, take a minute and visit the comments page at Learn to Light.
My post on "Working for Peanuts" got a lot of response. I am working on the post for Saturday that takes the CODB model of constructing a price-point apart. CODB is not the only thing to take into consideration, and it can be quite misleading to a business that is very subjective.
Well, let's get on with taking a look at some of the images from Seattle.



Here are a couple of images from Gretchen. The first image is a totally naturally lit shot in the doorway of the studio. It was raining outside, so Gretchen had to stand in the rain to get this shot.

Next Gretchen takes Jake to the shore and adds an Alien Bee in a shoot thru umbrella and an Alien Bee with a bare reflector for a kicker. The models on this day were such troopers working in the cold and having a lot of fun.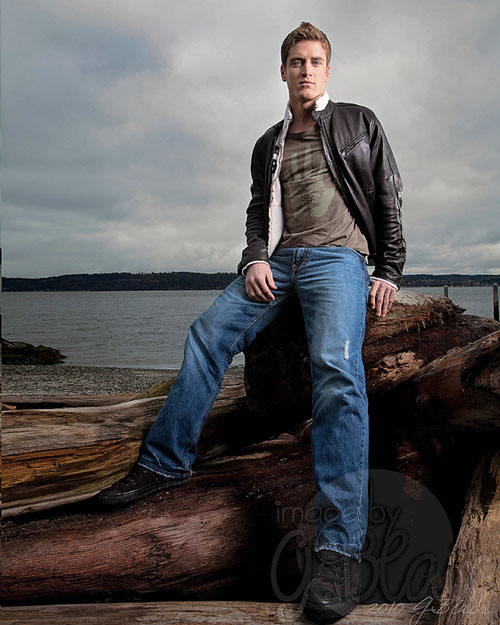 Doug did these two: Kayla up first.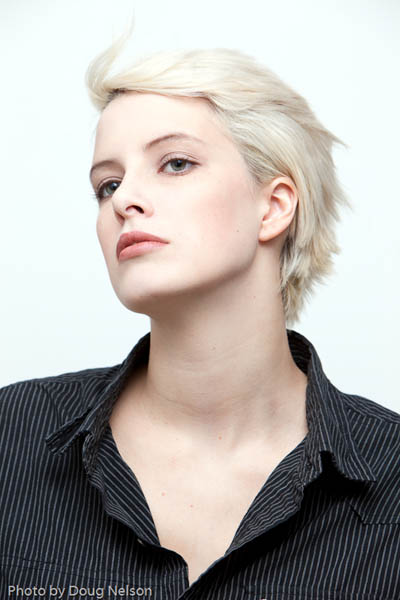 Then a shot of Jake.

These two headshots were part of the first day of the workshop.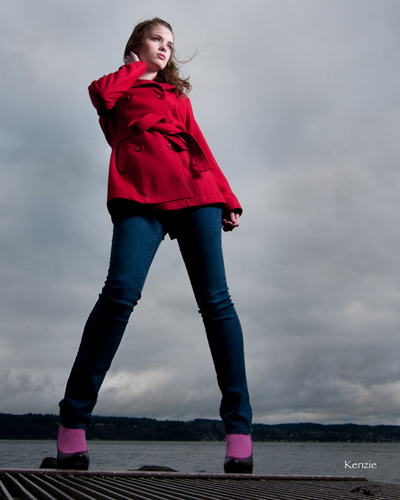 Dave Gwiazdon shot the image above of Kenzie with speedlight and ambient balance. Below, Dave used multiple speedlights to do a dramatic shot of Jake.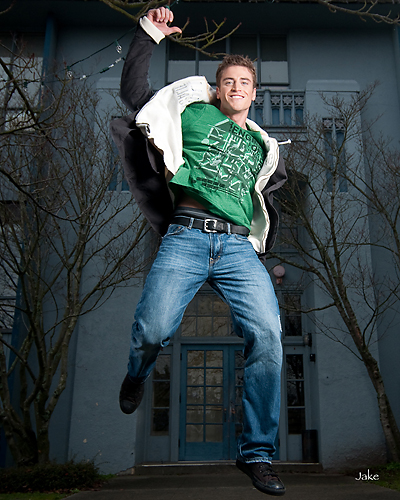 Next up was an Advanced Lighting Workshop. This workshop is tuned for the aspiring professional. We do lighting for product, food, drink, still life and editorial portraiture.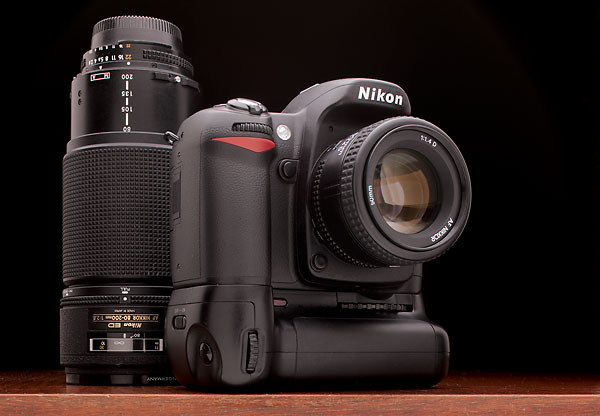 Above is Jan Klier's shot of the Nikon. The students were intrigued by how many little light sources we created to do this with only one light. Below is Kaitlyn's version.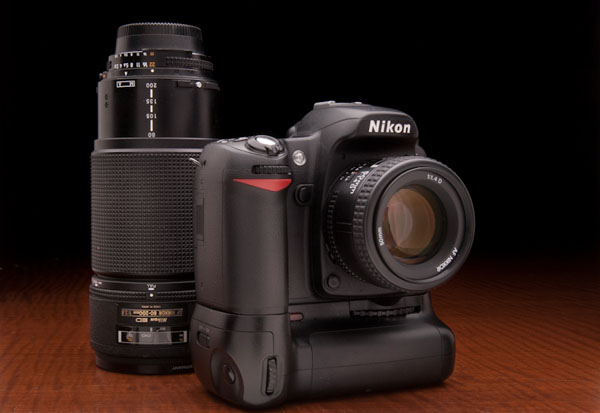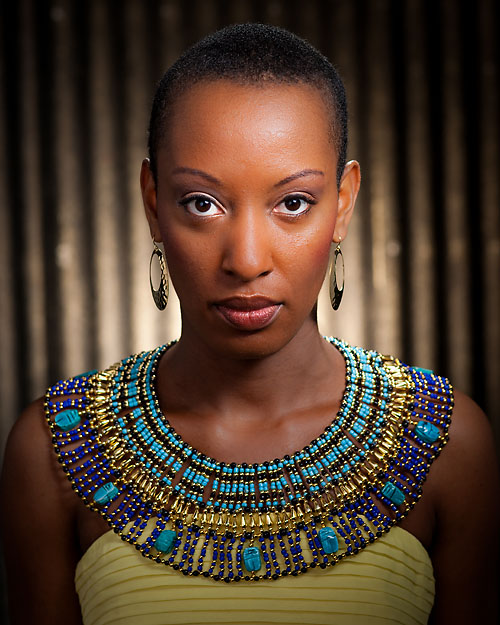 Dan's shot of Tyeesa above used three lights including a grid spot in very close to her to present a very dramatic and soft portrait. Below is Dan's shot of a leather purse with an iPod on it. Dragged shutter and careful Photoshop work was used to create the image.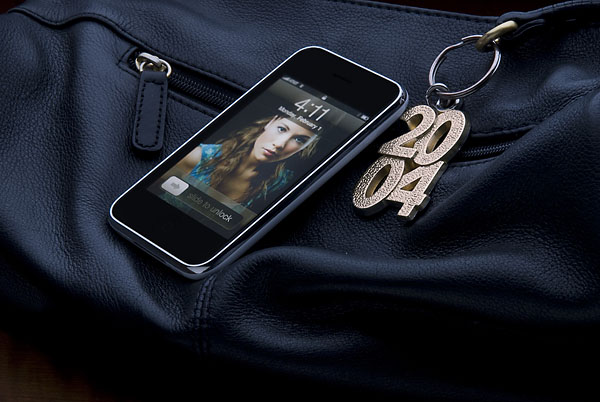 Jan brought his Mamiya RZ to the workshop and did some modified natural light shots of the fresh produce we had.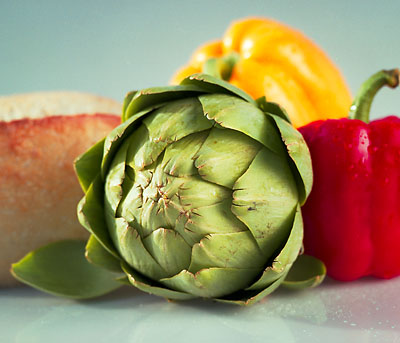 Some of the most beautiful produce I have encountered up there in Seattle. Wow… just amazing. Great to shoot… then have a salad!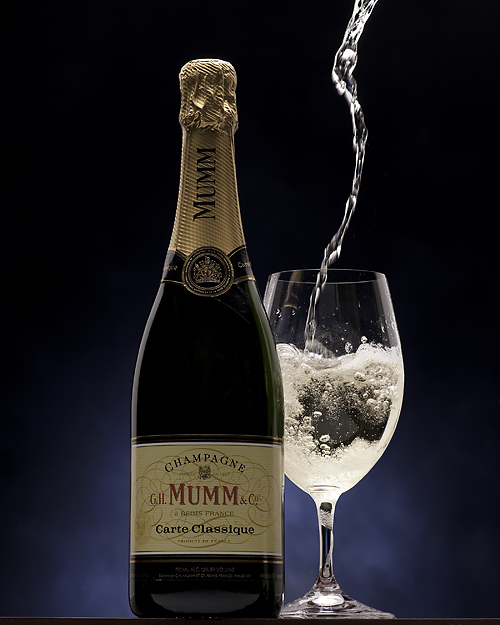 Florian tried a very subtle pour shot, and was an eye opener for the students. A lot goes into a shot like this, and we worked the shot with precision. It was fun to see the students encounter shiny surfaces, difficult reflections and angles that created challenges. But they handled it very well.
Jan did a very tightly composed shot of Tyeesa. His dramatic, limited DOF shot is very compelling. We did some finely controlled lighting at the Advanced Workshop.
Being a photographer means more than simply being able to chimp something in that is close enough to 'fix' in Photoshop. Giving the students an opportunity to do some fine, in-camera shooting allows them the fun of working the light, refining the light and creating something very compelling right within the capture. Photoshop is then used to refine the capture, much like a darkroom was used to refine the shot when on film.
BTW, I am NOT against heavy use of Photoshop. Not at all. I am simply trying to teach how to get what you want in the camera… then use of Photoshop can be more focused… whether extreme or simple.
I have a rant coming up about theft of images and content and more… rant brewing… gotta get it down. I am outta here. Follow me on Twitter for more daily fun.