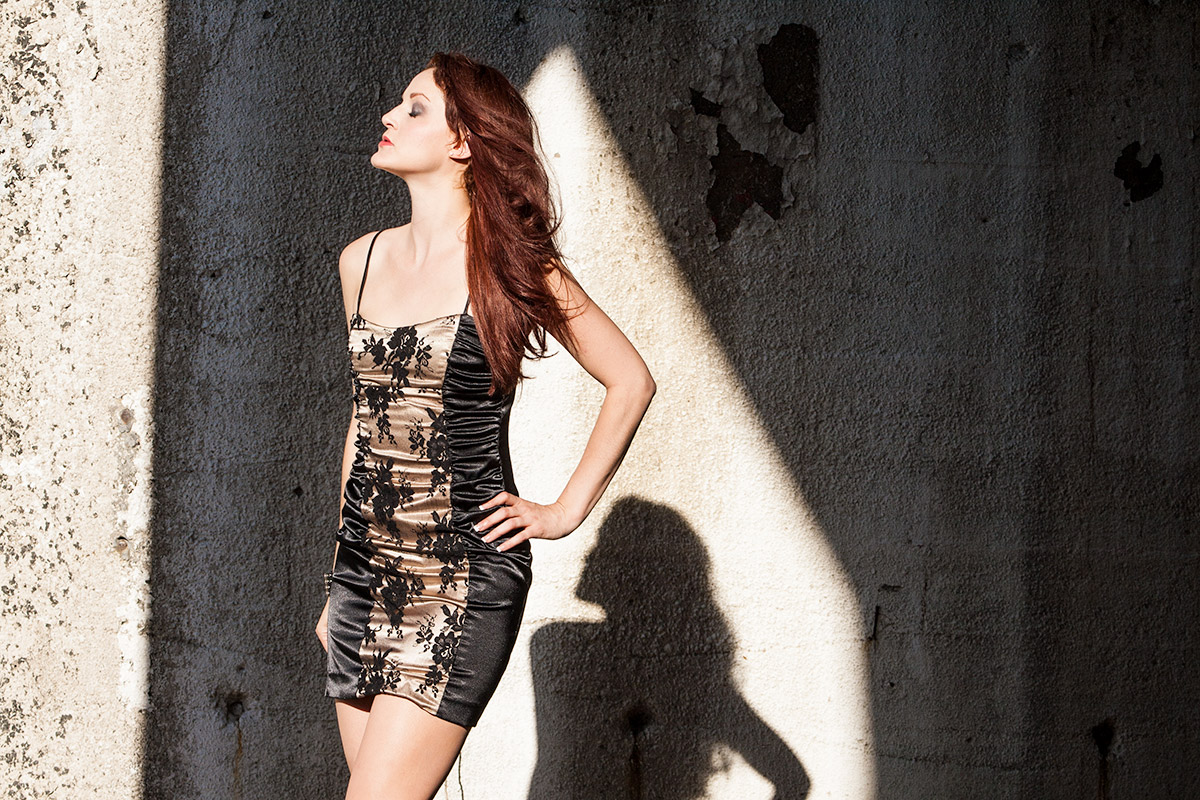 "The proof is in the pudding."
Always wondered about that term, so I looked it up.
According to the Urban Dictionary;
"The original phrase is "The proof of the pudding is in the eating!"
Which means you have to eat the pudding to know what's inside of it.
The modern version of 'the proof is in the pudding' implies that there "is a lot of evidence that I will not go through at this moment and you should take my word for it, or you could go through all of the evidence yourself."
OK…
That is pretty much what I thought.
Your portfolio is sort of like the pudding in question. It's proof that you can do what you say you can do right there on page, screen, or tablet.
Can you light a wine bottle and show the wine and the label – and do it from an angle that makes remakes a simple shot into a real challenge? Can you be set up and waiting for the moment when the semi-celebrity who promised you 30 minutes comes in 27 minutes late and declares that he has no time, and to get on with it – and nail the shot with confidence? Can you bid a complex job so that there are no surprises, no glitches, and no "extra fees?"
That's the pudding baby… and it is the proof you need to your prospective clients as well as yourself.Cause if you aren't sure, they aren't sure. And you will not be getting a PO.
That doesn't require being cocky or arrogant. (OK, a little arrogance is fine, just don't let it go to your head and forget where you came from… ) It means you are sure of your self, and your abilities, and know how to get the stuff done that must be done.
It also means being aware that there are occasions where it is simply not possible. Shooting fashion on the beach during a torrential rain is going to be a cancellation day, as is the afternoon the power grid goes out on a big location shoot at the clients offices.
Stuff happens.
But most of the time we can pull a rabbit out of a dingy, soon to be recycled old hat. It is, ahem, what we do.
We make crappy products look amazing.
We make mediocre food look appetizing and delicious.
We add new life and interest to a 56 year old townhouse.
We make OTR crap look 'cool' enough for someone to want to buy it.
We help people sell stuff, and we do it with skills and a vision and a surety of purpose that we know what we are doing.
The 'proof' is in the pudding… fine, but remember it's OUR dang pudding. We know what went into it and how it should be served. We are the masters of our own vision.
If we let others mess with our work, without giving us a chance to do what we do – the way we do it, it can be both frustrating and bad for business. We are hired to do a job, and we should be willing to fight to do it right.
Our job is to make the VP of Finances smile by making images that grow sales beyond projections.
Our job is to make images that bring more people to the website than ever before.
Our job is to createiImages that help seal the brand idea with the visitor so that there is no doubt in their mind that THIS is the company they want to do business with.
Our job is to help business make more money by making a better visual product.
Professional commercial photography should be viewed as a profit center, bringing clarity, consistency and brand loyalty to the front of the mind of the viewer. Great images create great brands.
Think of our largest, premium brands… the ones that get to a level all their own.
Nieman Marcus. Gucci. Prada. Lamborghini. Cartier. Harley Davidson.
Do they scrimp on advertising? Nope.
Do they look for the cheapest photographer? Nope.
Do they understand that excellent imagery SELLS better than crappy stock or amateurish attempts?
Yes they do.
They know it.
We know it.
Now, how do we get our prospective client to know it? The guy who called and wanted your bid for some interiors, and reads from a script on what they are looking for – or the woman on the phone who doesn't introduce herself, but simply blurts out "How much do you charge for a shot of a …"
Yeah… we get those calls. And part of us wants to jump on the bid right away. We are in the mindset of "we are right for every job that comes in and if we don't get every job that comes in we are lower than the grub worms that crawl in the dirt because we NEED every job that comes in to validate our recent Broncolor system…" or whatever variation works for you.
Hey – guess what – you don't really need the "howmuchayoucharge" crap. It will never pay you enough, and you will begin to doubt that you are worth more.
I get these calls as well… and I am always courteous, friendly and sincere. I ask them to hold up for a minute and begin to ask them questions about the possibilities of the gig. I ask outright how many other photographers are they calling and if they had seen my website.
If they are calling more than a couple and they have not seen my website, then I politely tell them I am probably not the right photographer for them. I do not try to 'educate them' nor do I ridicule their poor business sense. Too much water under that bridge. You can try if you want, but my experience is that their mindset is on 'cheap' and it covers more territory than just photography.
However, I will also ask for an email address so I can send them something that is indicative of what I do, and most of the time I get one. I want to give them a taste of the pudding, and reinforce why they should consider photography or design (especially mine) to be more than a line item on their budget.
I want them to realize that great photography and design MAKES more money than it costs.
We will get the kinds of clients that we look for.
We will get more of the kind of clients that we work for.
Whether they be cheapos or premium, the laws of attraction seem to work that way.
We also earn a reputation for what we do… and this is one terribly difficult thing to rebuild if we let ours slip.
Do we have a reputation of a premium shooter, who helps their clients create stunning work for stunning results? Does our portfolios say that we are problem solvers, and that our work makes a difference for our clients? Do we make careful, thoughtful, powerful images that produce results?
And can we articulate why professional photography, and ours in specific. can enhance their needs beyond a piece of flat art representation? Can we justify our photography as a revenue investment instead of a line item?
Or do we just take pictures?
The proof, as they say, is in the pudding.