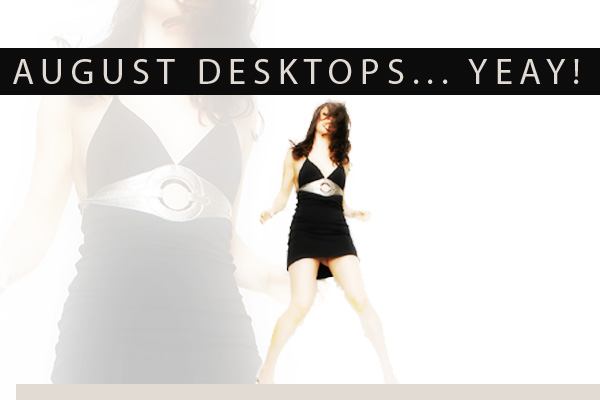 Well in the tradition of the last 3 months… can we call that a tradition? Anyway, in the tradition of the last three months we present our August desktops. One features a morning scene we all can identify with and the other has nine tiny Briana's dancing their way across the screen. That's kinda fun, eh?
The lighting tutorial on small strobes starts Monday. I hope we have a good participation. I have broken it down into easy chunks of knowledge, so everyone can get familiar with their small strobes and how to use them to light more effectively.
Let's go take a look at this months desktop designs, shall we. Again, these are free so download them and share with your friends.
Our first set of desktop calendars is a still life that many of us recognize… and empty coffee cup. Yeah, it may be one of those days, but at least you'll know what day it is.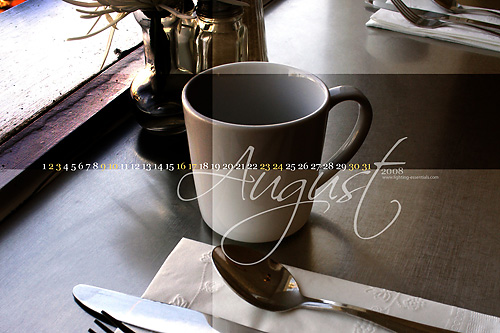 1920×1280
1680×1050
1600×1200
1280×960
Our next desktop features LE's favorite model dancing across the screen in her famous little black dress. That makes August and even hotter month, ya know.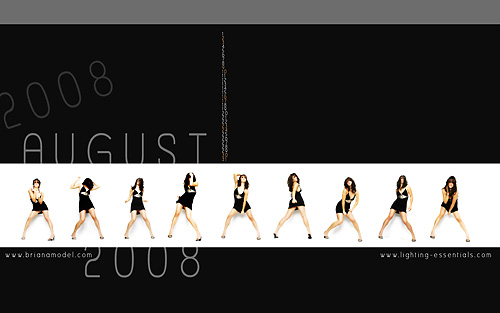 1920×1280
1680×1050
1600×1200
1280×960
Remember to join us for the four part post on small strobe use starting Monday, August 4, 2008. Each Monday for the month of August we will have a new post on the subject.