MEET JOHN COVINGTON
I had interviewed and had lunch with John early in June of 2016. We met at his studio which is built in his backyard in a wonderful little neighborhood full of trees and greenery. I have been aware of John for a few years, but this was the first time we sat down to have some conversation. Lunch was at Tokyo Express, and their California rolls are just as I remembered them.
John is a busy photographer these days. He was in the middle of a product shoot for one of his clients and waiting for info on a shoot. He showed me his classic Cadillac, new Victory bike, and a real find – one of his old Steed bikes that he purchased for his girlfriend. Now that is cool.
John's bio quickly:
Studied industrial design and Art Center.
Began designing restaurants.
He also plays drums professionally in his off restaurant design times.
His love of motorcycles led him to build custom bikes, designing the framework and the brand.
His need of better photographs of his bikes led him to photography.
His love of photography is what he is following now.
He started full-time photography in 2007, right in the middle of the financial meltdown. This was one of the worst times for starting a small business, and a 'terrible time' for photographers. Just ask all the photographers that lived through that time and expected to be able to do this business without working at it. Everyone will tell you it was a horrible time to start a photography business.
BUT…
John knew how to work. He had built businesses from the ground up, and he knew it took ambition, commitment, careful planning and a strong work ethic. He just made it happen.
He built a studio in his backyard in 2009, and clients love coming to him for his no-nonsense approach to making the shots, doing them right, and getting them delivered. From automotive, to motorcycles, to portraiture and tabletop, John stays true to his style, and elegant use of light.
John's studio:

John doesn't usually work with ad agencies. He prefers direct client work, and has an impressive list of clients locally, regionally and nationally that he works for. The studio is busy with a couple of studio shoots a week, and he does location work as well.
John is not a 'bargain budget' photographer and gets commission rates commensurate with any photographer in the southwest. He has developed his own, exceptional list of customers, and watched that list grow year after year.
Even during the financial crisis.
Even during the 'terrible times' for photographers.
Even through the downturn in advertising.
You see, John Covington has a plan.
His plan is simple. Find clients, service clients, get paid, and bring the client back for more.
So while we read blogs and FB posts about how terrible this business is, and how nobody is making money, and oh whoa is us, John is out doing his thing, shooting for clients, playing drums in his own recording studio, and riding his new Victory custom motorcycle when he has a little down time.
John has a very small social media presence, a small circle of FB friends, and does all of his contacts the old-fashioned way… with a plan. (His plan and my system are a perfect fit, so another glimpse of how it really works.)
Stop listening to the negativity, begin investing in your own future – and for goodness sake when someone starts whining about how terrible everything is, remember John. And know that he isn't listening to that crap.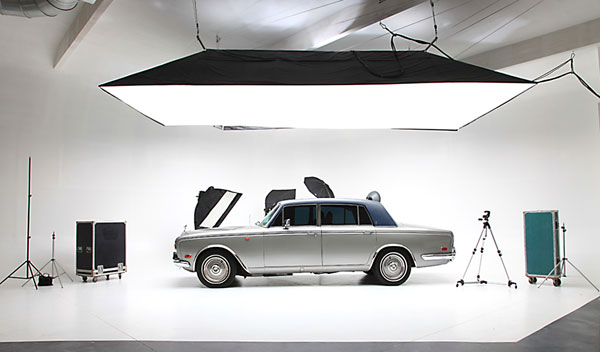 John's Photography Website
John's Drumming Website
Steed Motorcycles
Thanks John, keep doing what you're doing, man.
Oh… and a little something to play us out…