Shooting Women's Shoes
Photograph some high heel shoes? How hard can that be?  I immediately called my fashion-conscious daughter to provide a selection of her favourite heels.  I soon realised the design and construction of shoes present a far more complex subject than I had anticipated.  The intricate combination of shape, line, curves, and material pose a demanding but ultimately fascinating challenge.
Dorothy's Dance
To get the image looking just right, required a more complicated lighting set-up then I would typically use. Introducing a number of speedlites to  complement the studio strobes is a great way to add and quickly adjust the fine details with a wink of low-powered light as required.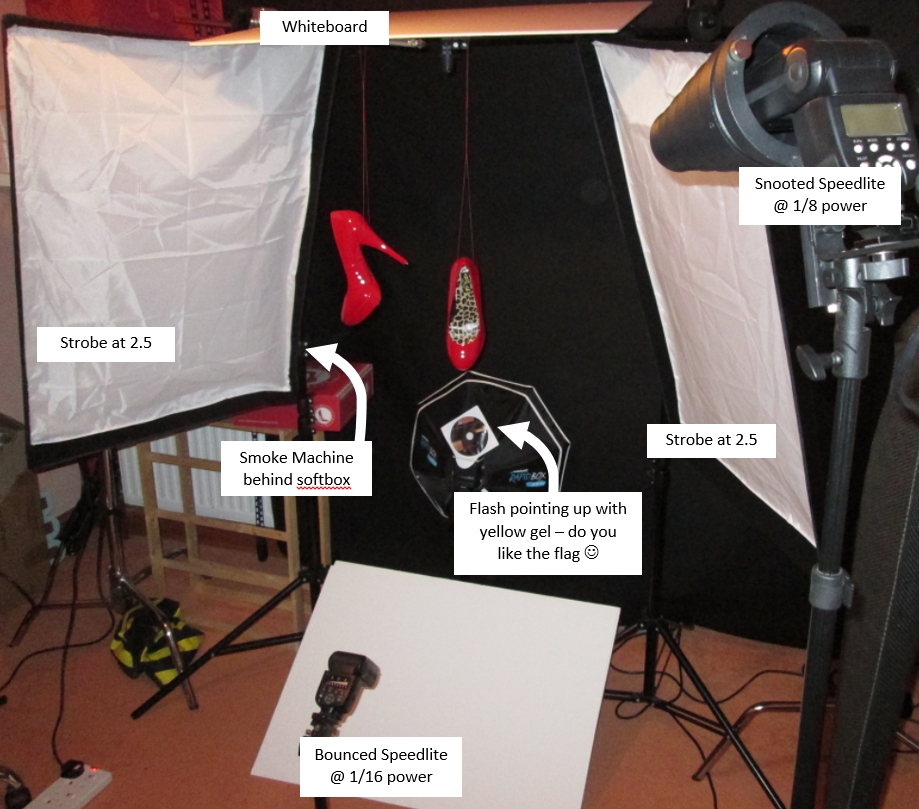 Suspend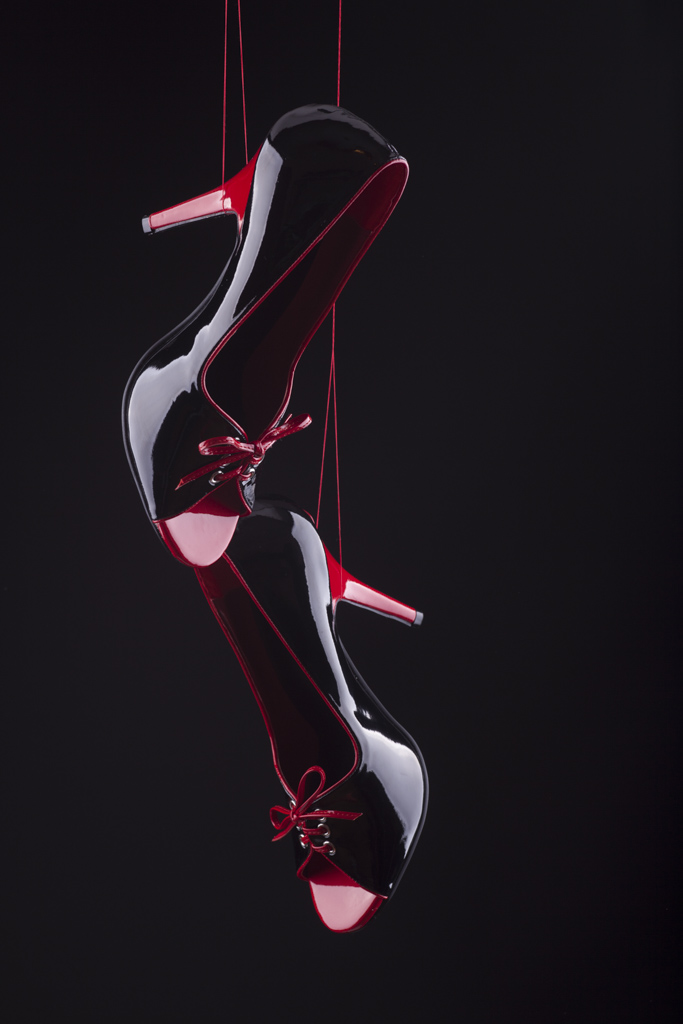 Disruption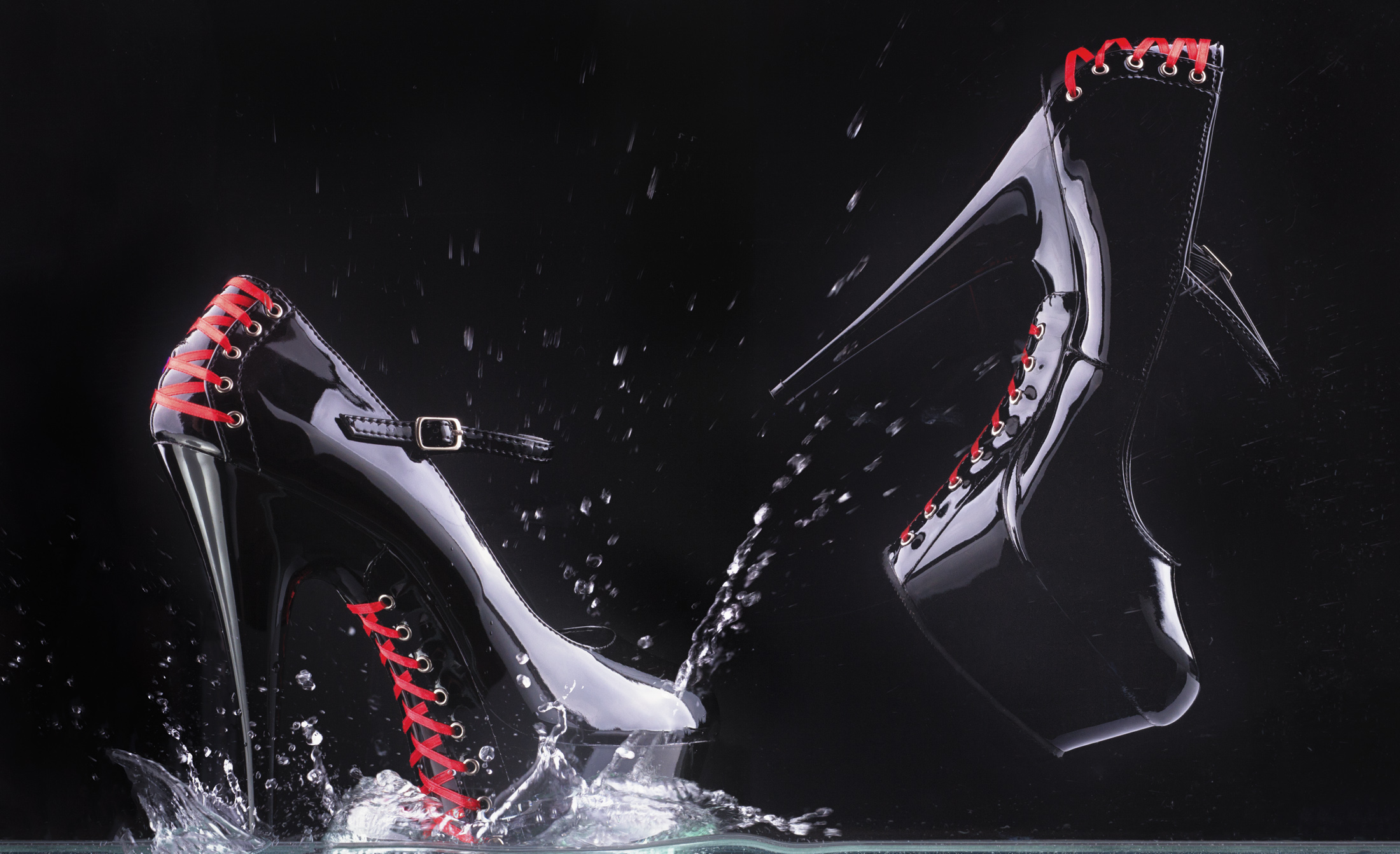 Adding a splash, introduced a few new challenges. As a glass tank reflects, it's no longer an easy process to place a light. Also, it was crucial not to water damage these expensive shoes.  Problem solving hat on…
See more of John McAllister's work on his website.