Still Life by Window Light
Tutorial by Heather Gill, Las Vegas
A very simple use of window light to make a softly lit still life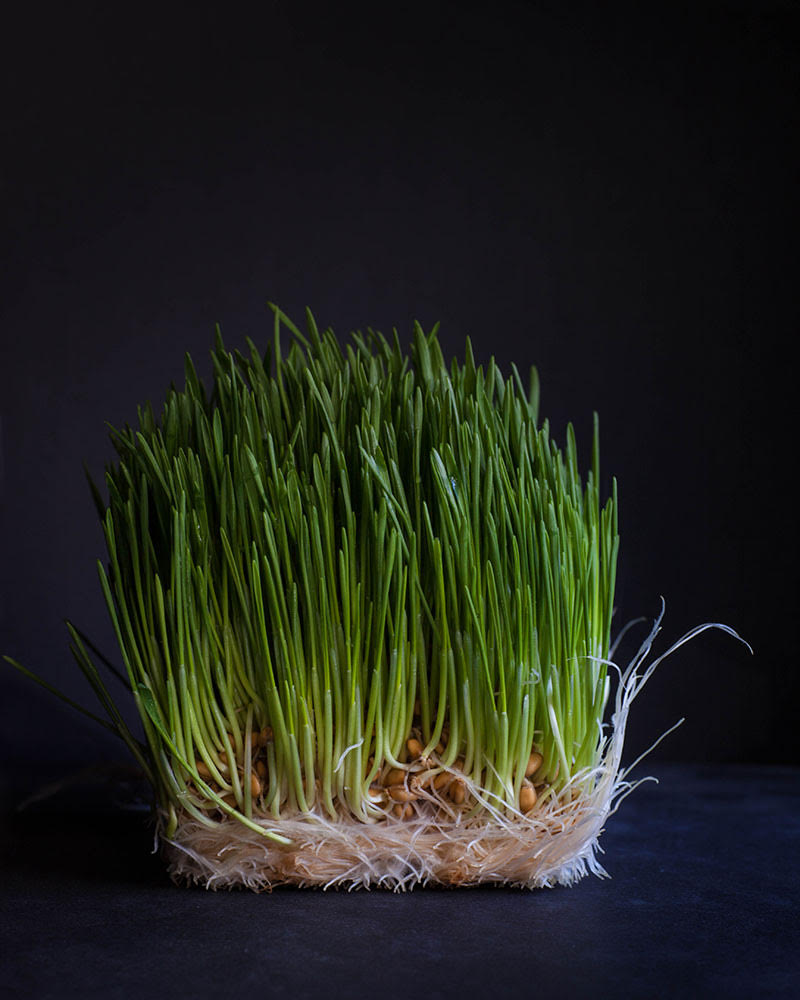 This is using a single light source and in this case, natural light on black. I had planned to use a strobe but when I started to set up for the shot I liked the natural light that was coming from the window so I used it.  Each item was surrounded with a black card, all sides.  I used a tri-fold school poster. I put the item on a black card and there was a black card in front, lower camera right to flag off some of the lighting coming in.  See lighting set up.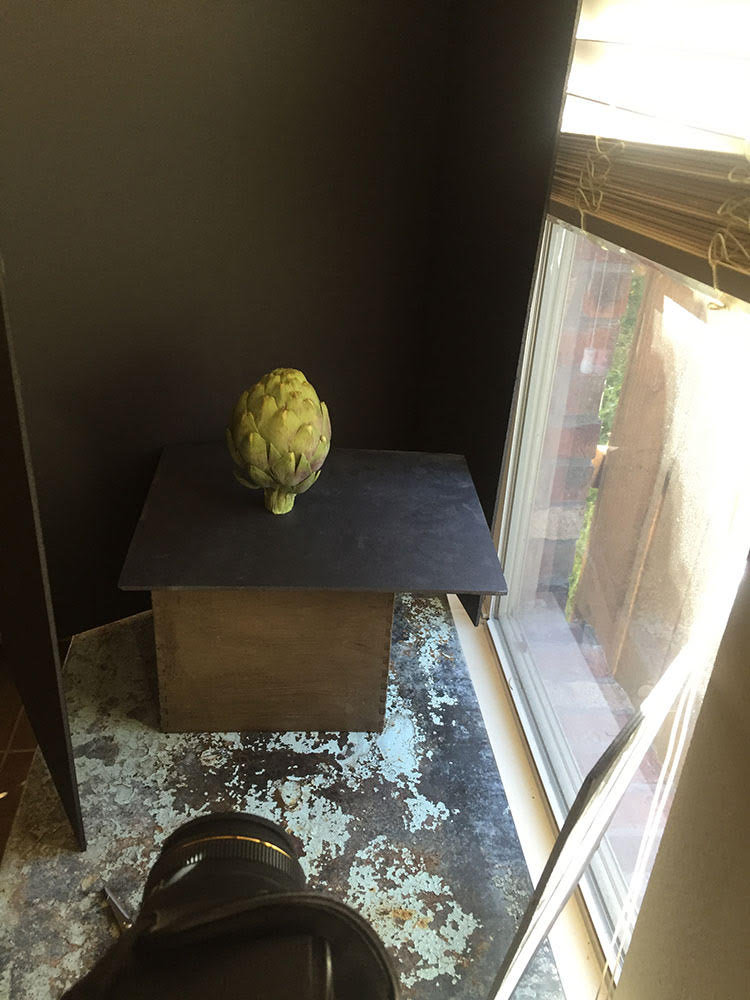 Settings:
Wheat Grass: ISO 100, 70mm, F 9.0, 6 second
Artichoke: ISO 100, 70mm, F 9.0, 4 second
For the post-processing, I changed the color temperature to warm it up just a bit and removed a bit of the yellow in both photographs.
See more of Heather Gill's work at her website.