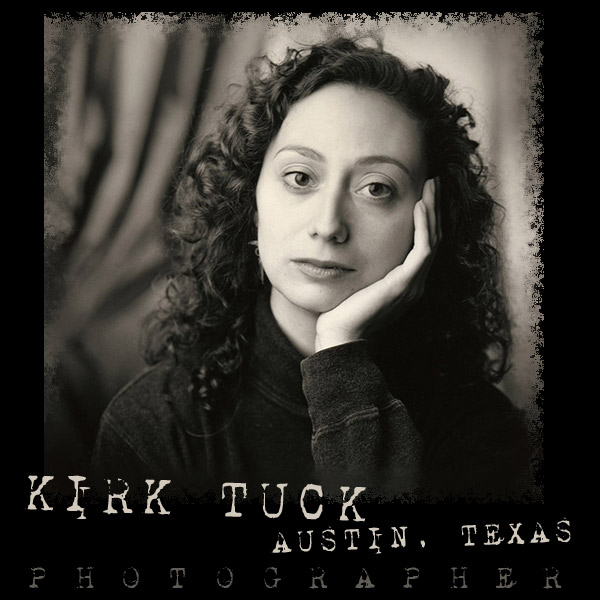 This post we get a glimpse into the working world of a commercial photographer. Sometimes referred to as a generalist, a commercial photographer must be able to handle a lot of different idioms when working in a smaller market. Portraits, fashion, still life, food, architecture and the occasional grip-n-grin make up the months of shooting. I hope you enjoy this wonderful interview and thanks to Kirk for making himself available for us to read.
I am just back from an amazing workshop in Akron, which followed a wonderful workshop in Baltimore/Frederick, Maryland. The workshops are getting better and better with the photographers catching fire about 10am on the first day and simply kicking it for the entire weekend. In Akron and Frederick, the sun didn't set until nearly 8pm… and we were still shooting. There are long days in the summer up there, and we took advantage of every moment. We started at 8am, and finished at dark. And did it again the next day.
Total immersion, my friends. Intense, total immersion.
A few things about upcoming workshops. Looks like we will have to pull the plug on LA. Doesn't seem like a good market for me, and that's OK. Lots of stuff already happening there. I love the fact we are going to Omaha and Missoula… places where the larger name shooters rarely visit… and they are cool places, too.

I am working on a post on website design, a big one, as well as a post on equipment and starting out smart. If there are any areas within those topics you would like to have answered, send me an email and I will make sure it is part of the post.
So let's take a few moments to meet Kirk Tuck. A photographer in Austin, TX.
Kirk and I started talking on a forum and I found him to be a delightfully frank, good natured, well rounded photographer. He has authored several books and I will be reviewing his latest book, "Minimalist Studio Lighting", this coming week. I reviewed his "Minimalist Lighting" book here.
Kirk Tuck is a full time professional photographer in a smaller market. His work ranges all over the spectrum of commercial niches. I hope you enjoy this interview with Kirk Tuck.
1. How long have you been in business? Was it a slow transition or did you just open shop?
This is a hard question to answer because my photographic career progressed in fits and starts from about 1979 to 1987. I was still in school at the University of Texas at Austin when I launched the photo career in its first iteration. I had a one room, walk up loft in downtown Austin that was dirt cheap and it served as my first studio and also my living space. I'd roll up the futon in the morning and roll it back out in the evening.…..It was a fun, student style existence but I made some progress as a photographer with my Mamiya 220 camera and two lenses. I did a lot of lighting with small flashes and with photoflood bulbs in cheap fixtures. My big clients at the time were Texas Monthly and a bunch of real estate developers. But I left it all behind when one of the photography instructors I was a teaching assistant for left the university to further his professional photography career and suggested me as a substitute to the department chairperson. They hired me as a Specialist Lecturer and it was a
full time job.
It was a great time for me. I was teaching kids not much younger than me how to use 8×10 view cameras, soup large format film, print and use the studio full of big, Calumet strobe systems we had. In retrospect, I should have stayed put, gotten an MFA and just sucked off the big teat for rest of my life, eventually dying of liver failure after a good useless life of drinking and pontificating to students. But I wasn't smart enough to understand ripe fruit on the ground.…..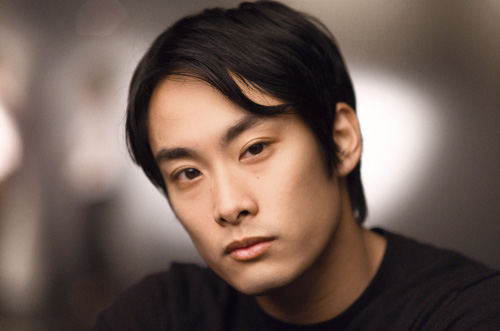 So when a group of my friends started an ad agency and they offered me the position of head writer (degree in English Lit with a specialty in technical writing.…) I jumped ship and swallowed the hook. It was a fun seven years and I did some of the photography for the group. After the first two years I was promoted to creative director and I worked with many of the best shooters in the Austin area. But nothing lasts forever and the real estate market tanked in 1986. We held on with a few retail clients til 1987 and then we folded our tent and went our separate ways. Fortunately our money guys were really good at what they did and we left the industry in the black. We had just read the tea leafs and didn't see the upside in staying in an industry that seemed to be tanking with amazing velocity.
I took my small share, bought some rudimentary gear and launched my full time photo business then. And I must say I think that 1987 to 2001 was a golden time to be a photographer. If you were any good at all and had any marketing savvy you could work seven days a week for months at a time. Sure, there were ebbs and flows but there were also big barriers to entering the field and clients were remarkably loyal. Most importantly the stock industry was still expensive to use and a pain in the butt. Smart art directors took pride in commissioning real, original art for their projects instead of trying to make cookie cutter stock work.
I had two specialties: I could shoot just about anything against white. I spent months and months shooting catalogs and d-mail with a 4×5 view camera and a bunch of studio strobes. It was during this period that I found my love for huge, soft light sources. My other specialty happened by accident. One of my old ad agency partners went to work for a fairly new event production company and recommended me as a photographer for a bunch of corporate gigs. I hit it off with a bunch of event planners at IBM, Tivoli, Dell and Motorola and in a short time I was going every where. I guess 2000-2001 was the zenith. I did work in Monte Carlo, Montego Bay Jamaica, Rome, Paris, London, Maui and the Dominican Republic. It just grew and grew.
Somewhere in the middle of all that my wife (a great graphic designer) and I bought a wonderful house in the best neighborhood in Austin, joined a private club and set about raising a kid. Not the trajectory I had originally thought possible for a photographer.
To tell the truth though, since the economy fell apart last year I've felt like I'm starting over from scratch. Maybe careers are meant to emulate 360 degree spirals. But it's corresponded with writing books, which was always a goal of mine.
2. How did you get started? Any mentors or great stories here?
I got started in a slippery and unplanned sort of way. I'd just finished getting one degree and was working on another when my girl friend and I decided to take a trip to Europe. I felt like I should take a camera along but I had not experience taking photos and no idea about cameras. I was the ultimate newbie. A friend guided me and I ended up taking this six month backpacking trip with a Canonet QL17 rangefinder camera, a Canon TX slr with a 135mm lens and a 24mm lens. And a bag full of home rolled Tri-x black and white film. As a wannabe novelist the lure of the observational/voyeuristic power of the camera was too much to resist.
When I got back to the States I lost the girl friend and filled the void an intense crash course in black and white film development and fiber paper printing. I spent the better part of a year living the good memories (and bad) through the photos. It's hard to explain to anyone who's never developed their own prints but the process of seeing your image emerge in tray of developer is addictive magic. As a very good researcher with one of the best photo collections at my disposal (The Helmut Gernsheim Collection at the UT Humanity Research Center) I learned my photo history from day one to the present with hands on intensity. In those days you could hold an Henri Cartier Bresson print of the pope in your hands and feel the paper under your finger tips! I held 8×10 prints from an Edward Weston portfolio that now are worth $60,000 or $70,000 each.
I took courses in the history of photography at the American Studies department at UT and then moved on to become a teaching assistant to three fabulous photographers who all shot and taught in Austin: Charlie Guerrero (Brooks grad/corporate shooter), Tomas Pantin (hot shot from the photoJ department and a brilliant studio shooter) and Reagan Bradshaw ( a legendary early president of the ASMP and an amazing landscape shooter. I sat through all of their lectures, met people like Duane Michals, Elliot Erwitt, Gary Winograd, and Russell Lee. We tried every concept and technique, we prepared demos for students, everything. It was an amazing time of progress and discovery for me and I soaked up information with an addict's intensity. Any time I wasn't shooting or teaching I was sitting on the floor of the Fine Arts library reading articles in photo magazines from the 1940's-1960's looking for little scraps of lost knowledge.
Every photographer who seemed to have a style and a sense of assurance was a mentor for me but in the end I was largely self taught. And so I have no one else to blame for my shortcomings.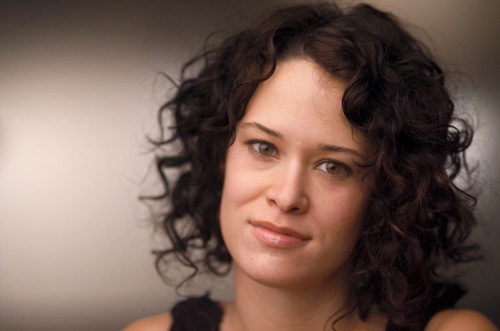 3. Describe an average week at your studio.
An average week at my studio is very relaxed these days. I get up every morning and hit my master's swim practice. I swim with a great group of men and women, some of whom are former Olympians. Some times Shawn Jordan (4 time medalist) shows up or Whitney Hedgepeth (3 time medalist) both Ian Crocker and Aaron Peirsol have dropped by for a swim. It's really an inspirational bunch. And it gives me a feeling of confidence that I can still knock out a reasonable three thousand yards in an hour. Before coffee. Then it's off to coffee and a start to the day. Any day we aren't booked on a project I spent four solid hours writing, trying to finish a (seemingly) never ending parade of books for Amherst Media.
I shoot light. That means by myself or with no more than one assistant. We go out most days and set up and shoot our portrait or portraits and mostly wrap by five and head back to the studio. After we stow the gear my assistant heads off to do whatever "twenty-somethings" do with their evening. I check in with the family, maybe walk the dog, and after dinner I hit the studio again (eight feet from the front door of our house) and do all the post processing for the day. I don't hit the bed until everything is off the cards, cataloged in Lightroom and back up in two places.
Kind of a time trade off. I don't get cranking till 10:30 in the morning but I don't really stop till 11:00 at night most days.
4. Why Austin? Have you considered anywhere else?
Austin has always been like a Mecca for creative people in Texas. When I moved here it was a small town and I put down roots. I know so many people and I've been in every nook and cranny. I suppose we stay because it's what we know. I'd love to move to Rome some day but with the whole dad thing going on that will have to wait until Ben makes it through college. I don't regret staying in Austin because I truly love the lifestyle and my career has given me ample travel opportunities. But I do love Rome. It's a sweet, beguiling city.…..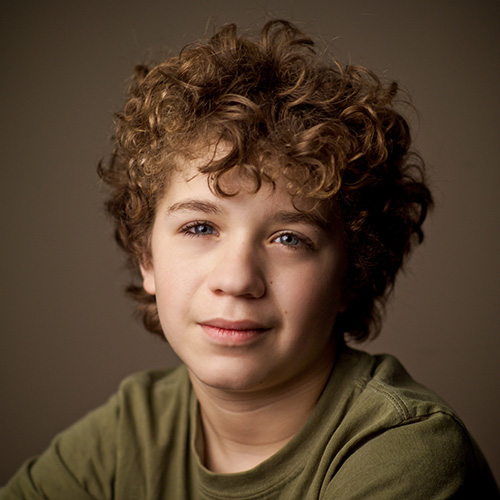 5. What motivates you, or gets you going? What do you use for inspiration?
Like most people I have more than one motivation. My motivation for doing corporate work is very basic: I need to eat and pay the mortgage. On another level I really have an insatiable curiosity about people. When you do portraits like I do most of the time you have an opportunity to sit down, stare at people and ask them questions. I find that people tend to treat photographers like they do bartenders or priests. They confess things they would never talk about in every day business situations. A lot of people are desperate for a neutral listener, someone to bounce ideas from. I've had people burst into tears doing a portrait session and pore out how frustrated they were with their choices and their lives. I've had people resolve to start new businesses, get married, stop working and stay home with their children.
I don't think I'm special, I think people are just constantly looking for someone discreet and compassionate to share their fears, hopes and resolve with.
My core motivation is a curiosity about what makes every one so different. I'm trying to find that intersection between common touchstones of humanity and all the things that make everyone so different. It's the differences that make it all interesting just as it's the little flaws that make portrait sitters both vulnerable and beautiful. I photograph the way I'd like to write a novel. Observation and narrative. Description and storytelling.
6. What is it you like the most about being a photographer? Do you do anything else for a hobby or avocation?
The thing I love about being a photographer is the tacit license to just look at people with an intensity that isn't allowed when the camera is removed from the equation. I love the access to places and events and social milieus that are closed to most people. I like recording objective slices of visual history that jog my memory of how things felt and how things unfolded in the past. I have two hobbies: I love to swim and try to do it every day. The push off the wall is the closest things I can think of to the sensation of flying. The repetition of the strokes is like a rhythmic meditation. I love to write fiction. If I could devise a perfect life it would be to travel the world doing corporate photo assignments and events on even years and then writing novels of the odd years.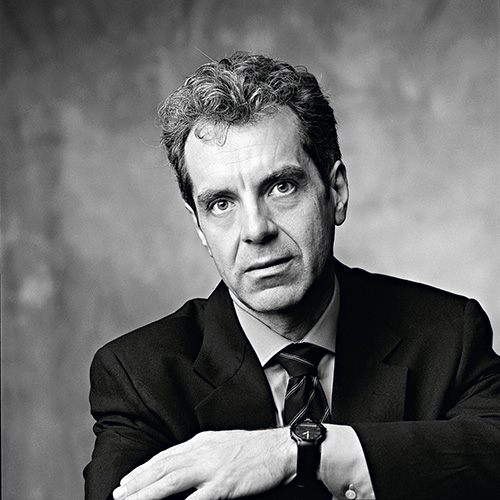 7. Are there any downsides to being a commercial photographer that you would like to change? How would you change them?
The biggest downside of being a commercial photographer is the insecurity of the workflow. You are either working too much or too little. The money is always like Teflon, it's slippery and hard to keep your hands on. The next biggest downside is the fact that the work could always be more creative but corporations and corporate clients are, for the most part, very conservative and you generally end up doing work that is very carefully on the boring side of the cutting edge. To change them you really need to change the paradigm. You need to become the creative source and not just the imaging source. If you start with the idea you have a better chance of doing something creative. As to the income stream, I've found that diversifying my skill set and doing more lighting and more film work keeps me working even when the still photography business is slow.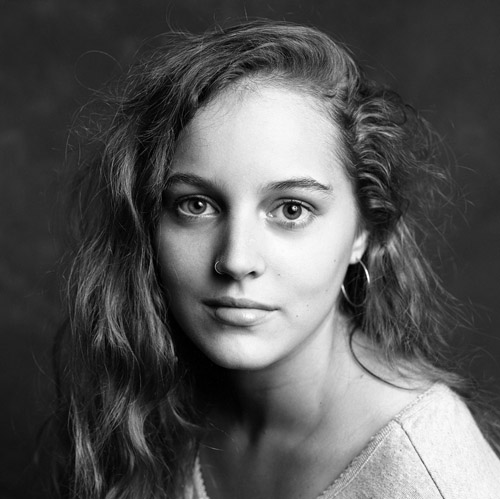 8. What was your most memorable assignment?
Without a doubt the most memorable assignment I ever undertook was photographing the Alexander Palace in Pushkin, Russia in the winter of 1995. I was the first American photographer to set foot in the Palace as it was the home of the Russian Naval Intelligence Agency at the time. I photographed the exterior the day a big blizzard blew in and dropped 36 inches of snow on us in about two hours. Everywhere I went inside the Palace I was accompanied by a translator, a intelligence officer (with side arm) and an elite commando with an automatic weapon at his side. The trip included seeing a performance of the Firebird at the Mariensky theater, trips to the Hermitage and much, much more. It made my second most favorite assignment, a week in Monte Carlo, seem like covering a church bake sale.…..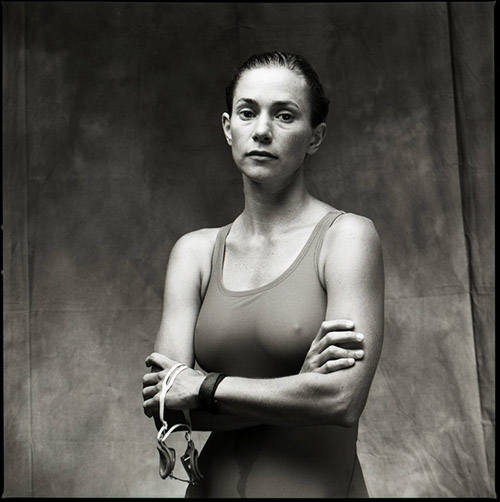 9. Any 'war' stories you would like to share? You know, the ones that always start with "There was this one job where…."
There was this one job I did with an insane CEO who spent money like water. The project culminated with his ordering a $26,000 bottle of cognac to share with the former president of a major company. He took time out of his schedule to let me know that "you camera is too loud!" If you work with crazy people it's hard to know if you've won or lost.
There was another job that was just flat out joyous. We spent a week with a crowd of the nicest telecom executives in Maui celebrating their success. Golf, submarine rides, roast pigs, catamarans, snorkling, more golf and lots and lots of food and drink. The bonus? The client invited my wife and son along as guests.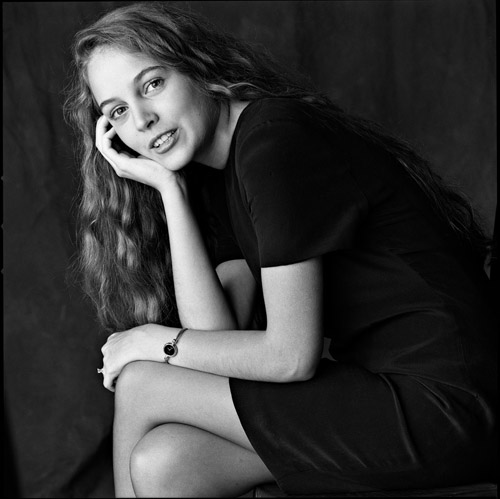 10. What would be your ideal assignment?
I'd love to be hired to spend a year (or two) walking around the streets of Rome taking portraits of interesting people. The project would culminate in a book. And in the tradition of Chase Jarvis, a crew of video people would follow me around for part of the time shooting scenes that made me look brilliant, witty and really fun to work with. Did I mention that I would have Nastasha Kinski as my first assistant and Winona Ryder as my production assistant? Catering for the shoot would come from a selection of Michelin three star restaurants. I'd just spend the nights at the Hassler Hotel.
11. Future plans for Kirk Tuck and his photography?
From now until I drop over dead the goal of Kirk Tuck Photography is to take wonderful, beautiful, edgy, funny, serious portraits of the most interesting people I can find. And then I'll write about them. I want to print smaller and make little intimate books of black and white images. I want to create photos that are so beautiful that people cry when they see them and beg to collect them! (Hyperbole alert!!!!!!)
12. Tell us a little about your new work…
I've started a new series of portraits taken in the studio with small digital cameras like the Canon G10. I'm also taking more and more black and white portraits with my square Rollei cameras since I've fallen in love again with the 6008i camera. I'm moving more and more to lighting with movie lights and other continuous light sources. It's so fun because continuous lights reintroduce the element of elapsing time. I've also signed contracts for two more books.…
13. Oh, and what is on the music box right now at your studio?
Orinoco Flow by Enya. Next up, Radiohead. Further down the iPod, Stan Getz.…….