THE ESSENTIALS:
Lighting Essentials recommends Guler Uger studio for those looking for a studio in NY.
Looking for a great rental studio in New York? This one is 1650 SQ. Ft and the price is well within most budgets. Guler Uger has a beautiful studio that I rent every time I am in New York. Check it out: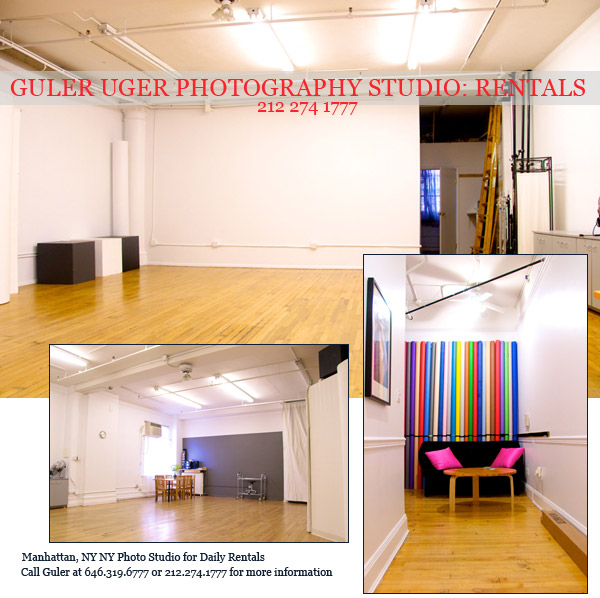 – Private office room with WIFI.
– Makeup room, Rolling Clothing racks and steamer.
– IPod Stereo Sound System.
– Easy access for roll in equipment and Easy Parking.
– Separate kitchenette with sink, microwave and refrigerator.
You could use this space to create an incredible production for $350 per day or $400 per weekend. Half day prices negotiable!
Call Guler at 646.319.6777 or 212.274.1777 for more information.

They are here. Lighting Essentials WordPress Themes for Photographers. What makes them different from most WordPress themes is that these are more designs for photographers. The home page is built to be a real home page. Posts are treated as "Projects" or whatever you want to call them. You can read more at the Post we did on them, but for only $99, the theme is yours. You can customize it, or have someone work on fonts and backgrounds. (NOTE: You should be very knowledgeable on CSS to make changes.) We can also handle some customization for you for minimal fees. You can see and purchase them here: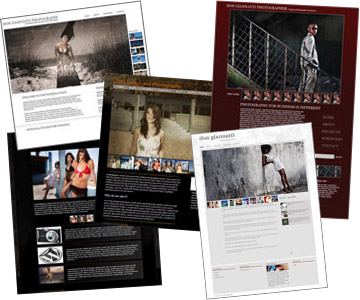 Our WordPress Themes are ready for purchase. You can see full working demos, and purchase them if you like, here.

Lighting Essentials Web Sites for Photographers
If you are looking for a web site, please take a look at the Lighting Essentials Web Site design. These are custom designed sites featuring big images, easy to maintain with content management, search engine friendly, and viewable on the iPhone, iTouch, iPad, Droid and other hand-held devices.




Click here to view more details on this very cool book. If you are a Freelance photographer or Designer, you need this book.

Free E-Book on Portraiture:
"The Heart of Portraiture" : Portraits by Don Giannatti Download Here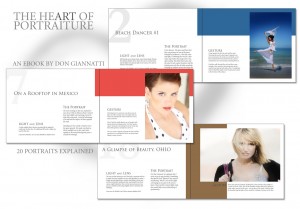 A fantastic set of books by Austin Photographer Kirk Tuck.


Click here to visit Ashley Karyl Photographer – www.nudephotopro.com.

Pro Digital Image Photoshop Guides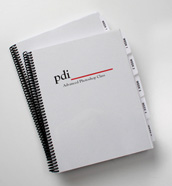 Steve Burger runs the best damn Photoshop class in the Universe. Seriously. His classes draw raves from beginners and experienced Photoshop users alike. If you don't live in Phoenix, Arizona, it may be a little difficult to attend his classes. But here is the next best thing. He has taken his concise weekly worksheets and made a book from them. There is a beginning and advanced book set. If you are a beginner consider getting that book first. Advanced users will find the information in the advanced book very powerful. Think about your workflow in a whole different light. You can get Steve's books here. I recommend the download version so you can print the pages out in color. Believe me, it is the next best thing to selling your house and moving to Phoenix to take advantage of Steve's expertise.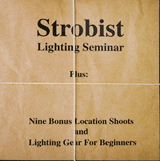 If you haven't gotten David Hobby's (Strobist) incredible Strobist Workshop DVD set, go do that now. I'll wait. Go on… for around a hundred and forty bucks you will be simply amazed – and brought up to speed rather quickly.