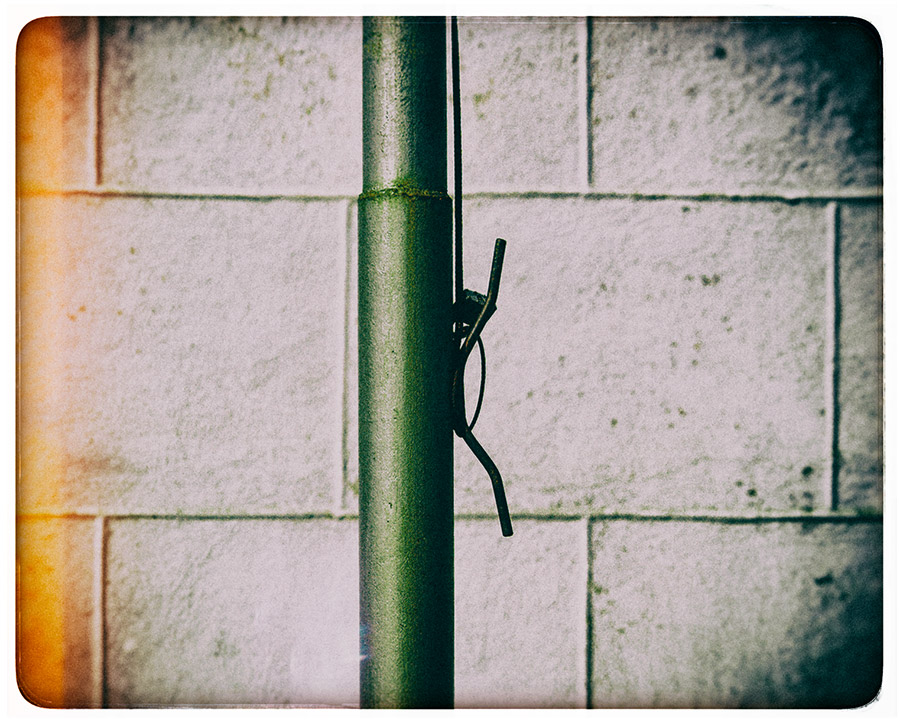 Working and bidding for small businesses and entrepreneurial startups.
(What Do You Charge For… Part One / Part Two)
Mom and Pop businesses, self-employed artisans, service providers, entrepreneurs and all of the small businesses that are the lifeblood of the economy are a major source of revenue for commercial photographers.
There are simply far more of them than ad agencies or large corporate entities. And they all need photographs, brochures, menus, portraits, catalogs, web banners and editorial for content on their sites.
Pictures… they need a lot of pictures.
However, unlike Ad agencies and corporations, small businesses may have a far tighter grip on finances and budgets and that will always affect how we handle and work with them.
Expecting the same kind of budget you would get from an agency to shoot for Audi, for a car detailing franchise in Kentucky is not only not realistic, it makes no sense to the customer as well.
We take those things in mind when we are bidding for small business, and I am going to share MY views on this process. They may diverge a bit from conventional wisdom, but I diverge from conventional wisdom many times. Conventional wisdom said we couldn't run a 6 minute mile. Conventional wisdom was we would never get to the moon.
My take:
Here are __ things I take into consideration when bidding and working with small businesses.
1. They are generally frugal, and want the maximum bang for the bucks they spend. I want to accommodate that within the constraints of understanding that I TOO am a small business and must make revenue and profit to stay in business. (In fact, I have used that simple factoid on occasion and been met with signs that they didn't even think of that… yeah, we just have fun with cameras and stuff… heh.)
2. I know that some of the ways I work with media companies, ad agencies, PR firms and corporate communications may seem foreign to them. I do not think it is my job to try to educate every person on the planet about copyright… hell, we cannot even teach JUDGES about copyright, so I rarely try. I do however hold to some basic – and non-negotiable – tenants for dealing with usage.
3. In many cases they are looking to the photographer to provide much of the creative thought that a designer or art director would have brought to the shoot. This can be fun and it can be excruciatingly difficult… sometimes at the same time. (Project 52 photographers are getting a heavy dose of that situation, as it is so vitally important to master.)
4. Keeping it as simple as possible is a good thing, as is not bringing in negative influences that can worry them, or take them from a buyer to someone who finds working with you too difficult. When they go buy a refrigerator, they own it. That stack of brochures they had printed are theirs, and they like to know exactly what they are getting when they buy something.
So let's address these from MY perspective.
The first thing I do when approached by a small business is to do a little research on them. I use a new-fangled thing called the internet. And it can be a lifesaver when dealing with small businesses.
I look for their website to determine what they have already. Are these professional photographs taken locally or were they hired out of the area? Are they stock images? Are they stolen from the internet? Google image Search makes this task a lot easier, AND they are perfecting it every day.
If they are stolen off the web, or stock I have two ways to go. I can bring this up to them during the pre-bid process to find out if they are even aware of it, and I can deduce that they have in the past not had a nickel for photography. (I could jump to the conclusion that they do not respect photography, but then they did ask ME for a quote… so I hold off on that judgement for now.)
If they are images from photographers that they have hired regionally or locally, I check out that photographers site to get a feel for the quality and professionalism of the work, and to get an idea of what the charges would be. A high end photographer generally has a high end looking website. (What does your website say about you? Wait, different article. Sorry.) This can also open you to make the inquiry, "I see you have used Aper Ture' as your last photographer, what can I do to make sure you want to continue to use me after this engagement?"
Yes. Ask them how you can not screw up like ol' Aper did, as they are NOT using him this time. This is a valid and often used question in sales, so do not ignore it.
You now have a pretty good idea of what they have spent in the past, and what they did or did not like about their previous shooter.
You can use this information to help you form your bid.
Before I get into a "Usage Rights" discussion with them, I look very carefully and closely to what possibilities there are for usage. I do not want to open up discussions of something potentially confusing if there is no need.
Let's take a mom and pop restaurant that is having some new menus made, and they want to use the images on their website. I know they are not currently nor are they planning on any TV commercials (cause I asked them when I was preparing the bid… "what do you want them for, and will you be using them on TV?" to which they responded with a laugh that they didn't have that kind of ad budget.)
Ask. Answers are cool and useful.
I know they are going to use them on their menus, and when asked they said they like to change the images on the website every 6-8 months.
So I am not going to add a bigass "rights" clause that discusses usage for a year, and extending it for two years, and how many hits the site gets and if they are going to use them for their inhouse newsletter (10 copies) or any other crap. And remember that they said they want to reshoot every 6-8 months – and I want those gigs too.
I know, pretty much KNOW, that they are going to be using them for menus and website for a year. I simply state in the contract what they are getting the images for, and let it go at that.
Bringing up the issue of copyright is always a good idea, and the way I do it is to INFORM them that as a service and a protection to them I copyright all the images, and give them the sole license to use them… and I guard their unauthorized use by anyone else so they don't have to worry about it.
See what I did there…
I then ask to see what they are looking to create or re-create. I know they may not have an Art Director, but they do indeed have an idea in their minds on what the images should look like, and I need to know what that is. We MUST come to an agreement on the creative direction BEFORE we commence shooting.
You wanna have a disappointing experience… right here is where you can make that happen by NOT nailing down what, where, and how you are going to produce the images. And be understanding and patient as you go through the process. They know how to run a restaurant, but they are not marketing gurus, creative directors, art buyers or award winning graphic designers. They need some photographs that look sorta like those they saw on…
Yeah. Cool… let's look at those for a moment.
If they are expecting styled images in a lovely natural light courtyard, they better have that courtyard. And if they don't you must be ready to offer alternative places and be ready to explain why there has to be a change. If they are not going to have a stylist and they do not have a courtyard, they must understand what would be better… and that is YOUR job on this gig.
Explain it to them with patience and grace. Show them alternatives, tell them why that will save them money or time and will look better. Most people are not stupid. Trust me.
Offer solutions, not roadblocks. A photographer standing there going "We can't do that, and we can't do this, and I don't see how that can happen" is not very exciting or engaging.
"Hey, let's look at this area… I think if we bring in some…" is far more engaging. And it positions you as the creative on this project. You are the expert, and the solution maker.
If it happens that during this part of the process, the client becomes self absorbed and disparaging of your every attempt to work within what they have, graciously bow out.
If it is a bad mix at the beginning, it will never get better. In fact it will be fuel for more infuriating situations down the road.
Been there. Done that. Sucks.
Preparing the estimate/bid should be as simple to understand as possible. I have seen some contracts put out by organizations that are full of "party of the first part and party of the second part will seek arbitration to include but not necessarily exclude the third parties interest in and monetaty investment the first party…"
Bullshit. I wouldn't sign it, and it would raise red flags all around me if I was that restaurant owner. I want some photographs of my "Signature Salad" and I get a contract that looks like I am purchasing land in Bolivia.
KISS – Keep It Simple, Stupid… Yes.
However, not so simple that they do not understand what is going into the gig, who is responsible for what, and how payment is expected to be provided.
I line item everything I can – even if there is N/C… it is important that they take those things into consideration when bidding the next gig, and it is my subtle way of educating them as to what it costs to do this work.
I insist on a deposit. Non-negotiable (except for rush gigs from long-time clients). Trust them? Sure… but trust is a two way street, right?
In fact, I expect a member of their business to be present at the shoot. That person is contractually responsible for approving what is being done. That person has to be one with the power to approve the work, and not a go-between. And if they are not going to provide that person, then they AGREE to have me be the final arbiter of all imagery. Done.
In fact here is my short list of non-negotiable practices.
I will always get a deposit.
I will always work with the responsible party (or a contractually designated responsible party). That means that someone will be there to sign off on the images, and if that doesn't happen, they OWN what I shot and will pay for it. Period. (I get sign off while working on each and every shot if there is a client representative there, and that representative has to have the power to sign off.) Ignore this rule at your peril.
I expect to be paid in 30 days or less. It is in my contract. I demand it. Sure, there are exceptions, and they are in writing.
I own the copyright for the image, but will license up to unlimited and exclusive usage. If they want the copyright, then they will pay dearly for it. A LOT of money. (Yes, I can be bought. Not proud, just honest.)
I have the right to show the work in any and all of my promotional materials and for any educational / editorial work that features me. (Barring embargoed dates and contractually agreed on third party usage.)
If the owners/stakeholder is 'too busy' to devote any time to my questions, I walk.
If I don't feel good about the gig, for whatever reason, I walk.
I also deliver what was expected and a little more, on time and on budget. I hope you do as well.
Putting together a bid for any kind of photography gig can be fraught with challenges and what if's… and that will probably never change. Knowledge is power. Going through all the different things one must do in order to present a consistent and winning strategy for a bid is a lot of work.
It is. So?
BTW, it also helps to have a full understanding of what things cost, and an idea of what you should charge before charging in to the bidding process.
How's about we talk about that next time? Cool.
---
"In The Frame" is my weekly dispatch covering lots of tips and interesting points of view for emerging photographers. Some articles end up on Lighting Essentials, and some of them are only for my newsletter subscribers. No Spam, and we never give names to anyone.