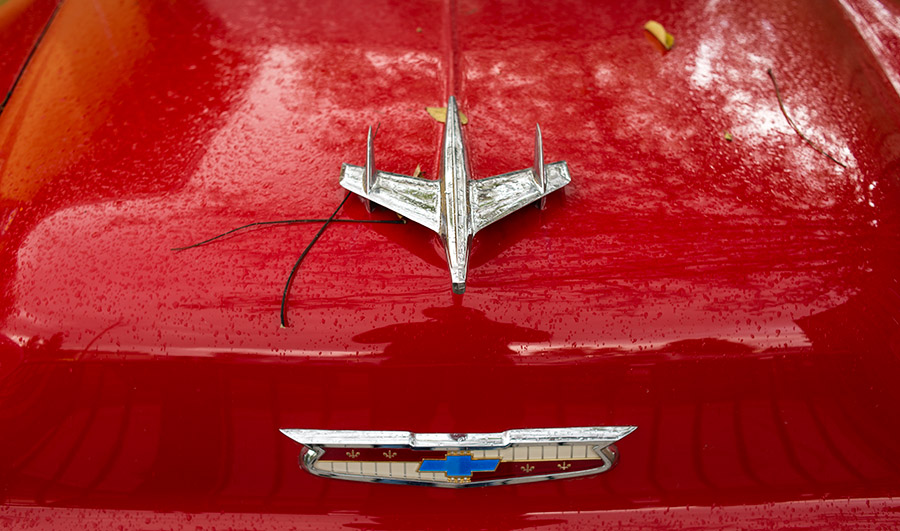 Are We?
Two things recently formed today's article. One was a note from a commercial shooter who was being setup to fail, and the other from a consumer shooter angry that the client kept wanting more and more retouching… and feeling trapped that it must be done.
To both I responded with one word: contract.
I know we all hate that contract crap… at least I know I do. It starts out a relationship saying "I trust you, but I really don't so sign this." Maybe I am being a little melodramatic, but it seems that way to me.
The commercial situation was this:
The photographer had submitted a bid for the job and the client said "Wonderful. We love the bid. It's a go… with just a few minor changes. Of course.
1. We want every shot you take in RAW.
2. We want there to be very little Photoshopping on the images (how does that square with #1?)
3. We want the images to look like the images in your portfolio.
4. We want the images to look just like what we want them to look like although we can't really tell you what that is until we see them.
5. We want 60 days to pay instead of 30.
6. We want the copyright to all the images forever.
He was concerned about these requests… as he should be.
Whether intentional or not, they were setting him up for a major fail. Conflicting expectations and demands that are clearly not in the normal way of working will always create confusion. And give the client something to use as leverage to bash your price down.
The photographer asked me to review his response which was lengthy and detailed with explanations of why he doesn't feel good about giving the RAW files, and what copyright really means to him and how he wants to do a great job for them but is a little confused about some of the terms.
I simplified the response to only a few lines.
60 Days is acceptable (from billing date).
Backup RAW Files for the chosen 16 images.
Responsible client representative to art direct the imagery and/or provide a shot list.
Responsible client representative to approve images on set.
Copyright will be retained by the photographer, but client can have a buyout for chosen images for this much more money.
Done.
I always hear photographers talking about educating the client. Well, I am not one that believes the art department of a major corporation needs educating. They know this stuff, they are only playing politics.
By the way, they said yes to the revised bid with 5 paragraphs stating what the PHOTOGRAPHER was going to do.
If I sound jaded, I apologize only slightly. I have seen too damned much of it, and on occasion been on the receiving end. In my case it doesn't last long because I have a contract and a clear method of working that prevents that.
I have a very simple contract that has the deliverables plainly stated. You get this. This way. By this date.
The client is responsible for the shot list, and someone with the responsibility to do so, must approve all images. Without client approval process, they get what they get. In writing this is.
The consumer shooter had a customer from hell… asking for more than 15 rounds of 'editing'… from 'fly away hair' (shot in a breeze) to making a chin smaller and opening up the eye a bit.
The photographer was mad at the client for all these demands and that shouldn't be the case. I am happy to make all the changes you want. At $90 per hour.
The contract should state what is included: Color Correcting, skin cleanup, some creative expression (hey, it's consumer… gotta love them actions). Additional changes are happily made at $90 an hour (or whatever your charge is).
"While every attempt is made to provide a perfect photograph for you, changes in reality can be costly and time intensive. Digital liposuction/cosmetic alterations are supplied at a rate of $90 per hour and estimates must be approved before work commences."
In the design/web business we call that "Change of Work Order".
Since we were clear in what we are going to deliver, it is a change to that deliverable schedule when things are added. This also goes for the "Hey, you're here with your camera already out… can you get a shot of the whole facility from that forklift?"
"Absodamnlutely I can. Hold on, that will require a change of work order… I have one right here. I can add the fee to it and we can get that shot."
You will quickly find out if they want the shot that bad.
Or you can just go shoot it for them… I don't care. Just don't whine about being taken advantage of later. Gift the client that shot since you already had your camera out… or don't. You have the ability to do either because you have a specific job to do.
Inherent in all of this is the comfort level you have for 'walking away'. In Trump's book, "The Art of the Deal" he makes a very important point several times; if you are not willing to walk away from the deal, you aren't in the deal, you are taking an order. Desperation breeds a bad deal if you are the one that is desperate.
Your choice. Are you an order taker or are you negotiating a position or compensation. Being willing to walk away gives the confidence to make your demands known, and feel as powerful making YOURS as they do making theirs.
I don't usually do full RAW file transfers. It's rare. 16BIT Tiffs… whatever. But RAW generally stays in my purview, just like my negatives and transparencies. And I don't transfer copyright. Ever.
I can negotiate most other things and depending on the client and the gig, I can be pretty flexible. But core principals will not be swapped away, and I am totally fine with walking away. No gig is worth giving up my core values and deeply held beliefs.
Be smart, be clear and be deliberate. Eliminating those things that can go wrong upfront is the best way to make the ending a smoother, more enjoyable one.
PS: If your contract requires a Harvard Law Professor to make sense of it, then it's wrong. Plain old speech is fine. Spell it out clearly with clearly understood words… it'll hold up.