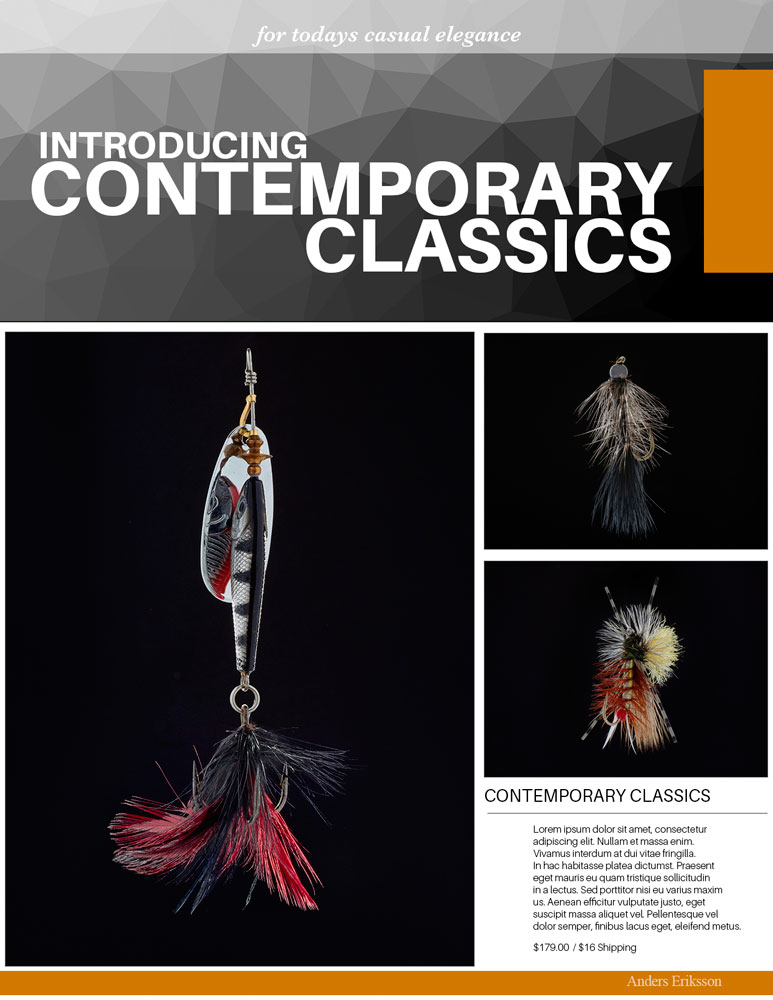 In this assignment, the photographers had to jump through a few hoops. The previous week they had to submit a "Creative Direction" shoot showing at least two different approaches to doing the fictitious catalog.
Those approaches had to meet some criteria. First is that there are 200 similar items, and the art director wants the catalog (traditional paper and online) to be as consistent as possible. The second is that there is a limited budget, and while the money is pretty good for a two day shoot, it dwindles fast past that point. Shooting 100 items in a day, and having them all be matching takes some planning and a stylistic approach that will allow them to be shot quickly and efficiently. (NOTE: In the fictitious brief all items are similar in size.)
So the photographers have to show a creative direction that also makes it possible to do this catalog in two days, not a week.
The students did a bang up job of it as well. The creative direction shots were reviewed and we assigned that look. This is the finished catalog page in that creative style. The layout was delivered to them as a layered PSD and they could not change anything on it – just insert the photographs. Understanding how to work with a layout, and shooting to that layout is a very important part of commercial photography.
The results are wonderful.