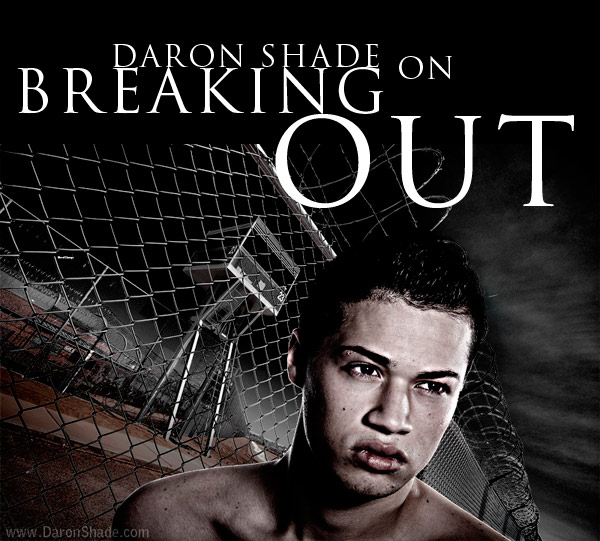 Daron Shade presents a really well written article about 'Breaking Out' and Breaking In to the world of commercial photography. Another of our "Going Pro" series. I hope you enjoy them.
Today finds me in Boise, Idaho. The day after a fantastic workshop weekend here. Small groups mean a lot of interaction and that is what I like. I keep the workshops small specifically for that reason. I get to know each of the attendees and get to know their level and goals for lighting.
Next weekend is Halloween. Great time for getting great portraits of caped crusaders and princesses. Have fun with it!
A few posts from around the net:
Heather Morton on the found images of Vivian Meirs.
Andrew Hetherington on and editorial shoot for Details Magazine… subject, the band 'Creed.'
20 Photoshop Tips for Workflow. Pretty good stuff.
And here are 50 Photographers Portfolios for you to peruse. Still kinda perplexed by the totally flash web site meme, but "you can lead a horse to water… blah blah."
A reminder that we have some photographers portfolio sites built on WordPress at a great price. You can customize and totally build a great online presence, with a built-in blog as well. Take a look at our designs here.
And be sure that you hit the Archives tab for a list of older articles you may have missed.
Next up for the workshops is Vegas, Pittsburgh, Toronto (full) and Florida (full). Lots of traveling this fall. December will be the finalization on a new project I have been working on and then we are off to a winter vacation.
Back at the workshops next year. Now here is where you come in. If you have a town that you think would support a workshop, let me know. We need 8 photographers (no more than 10) and a place to shoot.
Breaking Out
by Daron Shade
As I was in the planning stages for this article, I really wanted to dive into Search Engine Optimization and web presence – but quickly realized that I was again making the same mistake that keeps most photographers from success. I was going to put marketing before defining the business. There's a sea of good photographers that all want to be successful working pros. We need to understand what sets us apart from other photographers before we can begin to design our web presence or any cohesive marketing message. Most importantly, as commercial artists, we must understand that our creative process is partially driven by our art buyers and partially driven by our own unique inspiration. We shouldn't be creating portfolio images that we ourselves don't find compelling, nor should we be completely self-indulgent.
At one point in my career, I tried to cast a broad net – believing that in a small market, a generalist without a signature style would get more work than someone who is known for a specific look. My portfolio devolved into a mishmash of images that didn't speak to me or the buyer. Somehow, I overlooked two simple facts: Small-town buyers have access to the same media that the big cities do, and that my clients hire me for my style, not some sterile image that looks like it was downloaded microstock. Small-town clients see the latest marketing trends and have a good handle on great images. Just because they're here doesn't mean that they won't appreciate the same level of presentation as a big city agency.
From these mistakes, I have learned that the most important part of portfolio presentation is capturing the interest and imagination of the buyer. Here's the benefit of being in a small market – if you knock their socks off, they will remember you. As we will discuss in the coming months, you're going to have a website with hundreds of images that will show them that you can do anything. First, you have to get them excited enough about your work to go to your website. That's where a top-tier portfolio open the door. They will think of you when they have an important job – even if it doesn't fall in line exactly with what you have presented to them in the portfolio.
Image selection is paramount to creating a compelling portfolio. Just because we like an image doesn't mean it should go into our book. This can be tough for many of us because of the emotional investment in our work – but remember that just because an image isn't in your portfolio doesn't mean that nobody will ever see it. In fact, some of the most popular images on my own website have never seen the inside of my printed portfolio.
A great exercise to follow is to create a folder of about 20 of your favorite images and start looking for consistencies among these images. Are they peak action, "moment in time" images, display a mastery of existing light, intimate family moments, mixed lighting, etc. etc. – we as photographers must learn our own strengths and style before we can hope for success. Within this group of images, you will certainly see patterns of images that have consistent elements such as subject matter, lighting, color palette, emotion, composition, and more. You should be able to recognize these and begin to understand your own style. It sounds simple, but it is really tough to back off and see our own creative product objectively.
For years, I would ask another working photographer to review my book and provide feedback. This provided mixed results at best and was akin to allowing the inmates to run the asylum. As a photographer, we need to search within ourselves to find what motivates us and what we embrace most about our jobs. Once we do this, we can find the road to being commercially marketable by carefully following what the art buyer wants.
From the 20 images selected above, it's likely that only 4 or 5 have a consistent theme that is worthy of building a portfolio around. Guess what? It's time to start planning images that are built around this concept. Here's where my advice may differ from most other photographers – It seems most say "shoot, shoot, and shoot some more" – I tend to disagree with this philosophy. I support "conceive, plan, and then shoot" – If you're building your career, you are much better served planning images for your portfolio rather than shooting every waking moment then trying to edit down to a few great images. This may be my film background dictating my style, but I think most of us would be better served by carrying an idea book with us and sketching concepts rather than walking around camera-in-hand and hoping something presents itself. Of course, this advice is assuming you're already got the nuts and bolts of your gear covered and can create most anything you can visualize – if you can't, you're not ready to start charging for your work. The idea is to create a presentation that shows a broad spectrum of your work, but tied by that common thread that you have found for yourself in your own work.
Once I'm reasonably satisfied with the portfolio but need some direction, I solicit people I know for input – but I do it carefully. Our friends and relatives may be afraid to tell us the truth, so I try to make it easy for them. With questions like "I need to remove an image from this book, which one should I take out?" followed by "why" – if multiple people are pointing to the same images for the same reasons, I'm probably best taking that image out of my book. Photo sharing websites and forums are definitely not a place to decide the contents of your portfolio. Great for a pat on the back or having your images torn apart by people with dubious credentials, but certainly not a place to hinge your career.
Once you have a dozen or more images that follow a consistent theme and are exemplary of your work, it is time to consider shopping it to buyers or running it by a portfolio consultant. Presentation to buyers is another wonderful aspect of being in a small market. You will often be present while your portfolio is being reviewed. Watch the eyes and involuntary expressions to determine which images are the ones that grab their attention. It's bad form to ask for detailed critique, so it's critical that you 'read' the review properly so you can update your portfolio in the right direction. A professional portfolio consultant is an excellent way to cut to the chase and get a seasoned veteran's honest opinion of your work, and I especially recommend hiring a consultant if you can have face-to-face time with them. Again, an unfiltered first impression is the key to understanding your book and updating it with the right images.
Over the next few months, we will get in to much more detail than this high-level overview of the process of defining your style and building your book. Hit me in the comments section with questions and feedback – or email me directly, daron@daronshade.com – your feedback will help determine what we discuss next month, so let me know what's on your mind.
Before our next article, sign up for Google Analytics (www.google.com/analytics). It is free and a great tool for monitoring your site's traffic. You will need this as you market your business and quantify what efforts are bringing you traffic and more importantly which ones are bringing you valuable leads.


I'm including a Google Analytics screenshot that includes my website's visitors over the last year. I want to illustrate a growth trend more than just number of visitors. My site has grown from 200 visitors per month in October 2008 to 1750 in September 2009. That's an 850% growth over the last year. I am looking forward to sharing how I was able to accomplish this.
Thanks Daron. If you enjoyed this article, please let your friends know through Twitter or any of the social media sites you can find listed at the top right of this post. Visit Daron's site here.

See you next time.