This shot cannot be done in a studio, the client would prefer it be done on location.
Snow is good. Desert is good. Trees are good.
It's all good because their tagline is "It's Always a Good Time for a Good Wine" (Please drink responsibly means probably not while driving down the freeway or flying a plane… soooo –  there is that.)
Remember a few things about wine:
Dark, red wine is hard to light for color. You may have to drive some additional light through the wine from the back. This may open up the wine for a more attractive color.
Wine is transparent. If you have a busy background, you may want to use a white card for behind the wine glass so the busy background is eliminated in the glass.
Method A: cut white card the same shape as the wine glass and carefully angle it to not show on the sides.
Method B: Insert a white card behind the wine and take a second shot. Blend the white card glass into the shot without it.
Pouring the wine is a great way to add dynamics, but make sure the lighting is absolutely dead on for that pour. Otherwise the highlight that is so important will not be brought out of the pouring wine. Think fill cards… lots of fill cards.
Use a lens that will render the wine glass sharp and the background less so. The client wishes to make the wine definitely be the center of attention.
Surfaces can be anything from a snow covered rock to a patio bench to a porch with all the accessories. This is YOUR shot. Make it reflect their tag line and you are golden.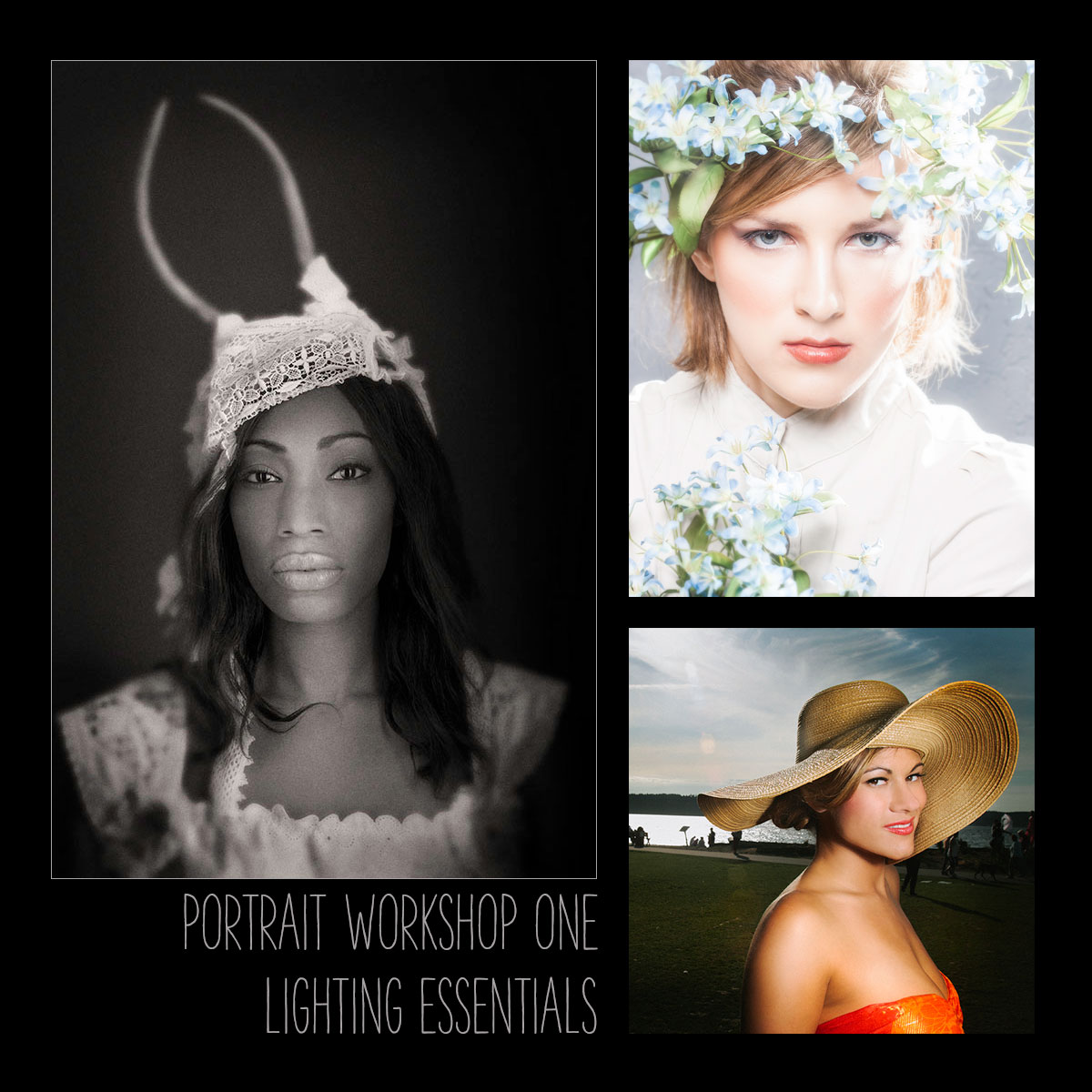 8 WEEK PORTRAIT CLASS
This class focuses on 8 classic and diverse portrait photographers. We learn what makes the image makers tick, and use that information to help polish our own work even tighter. You will make more deliberate imagery after taking this class.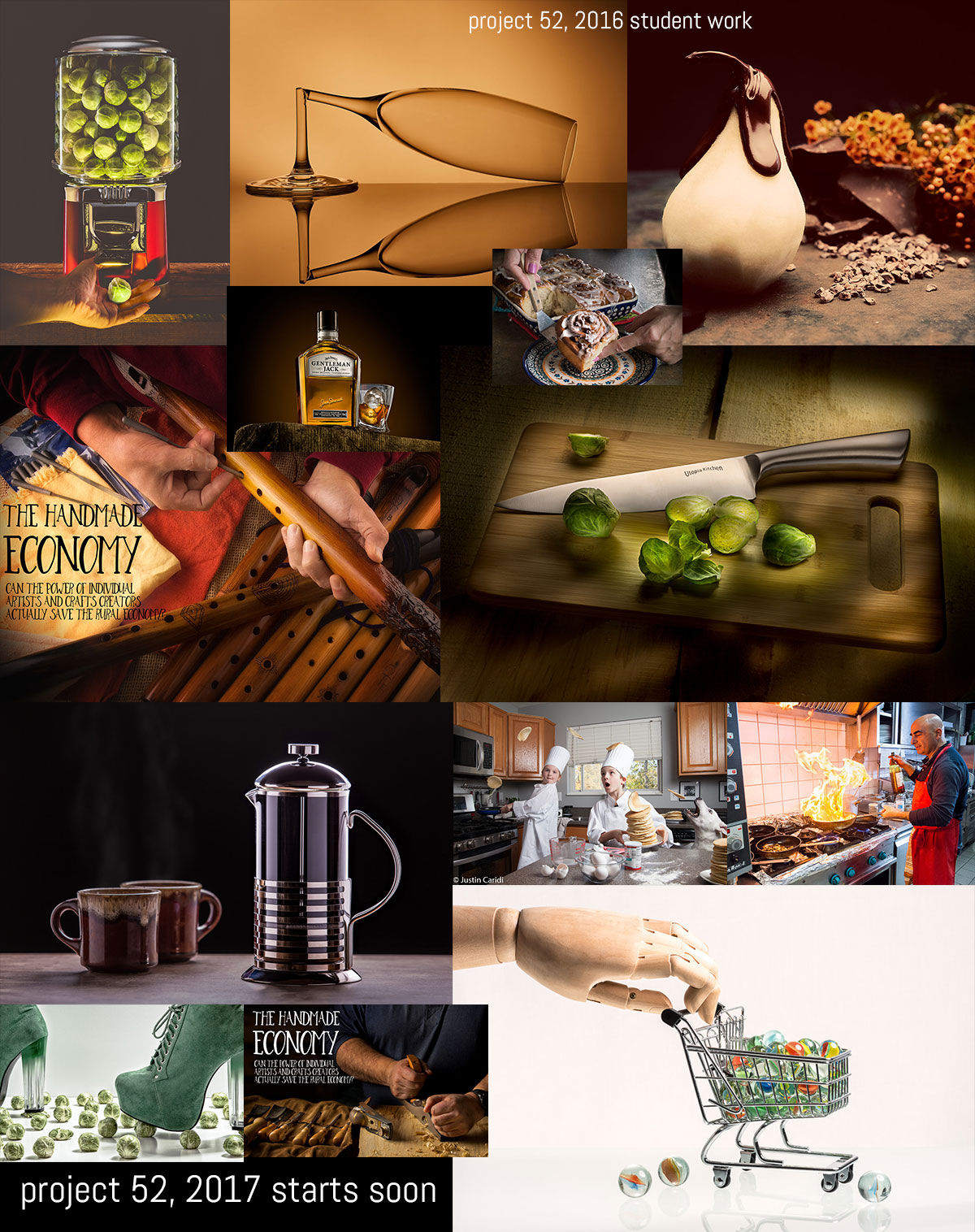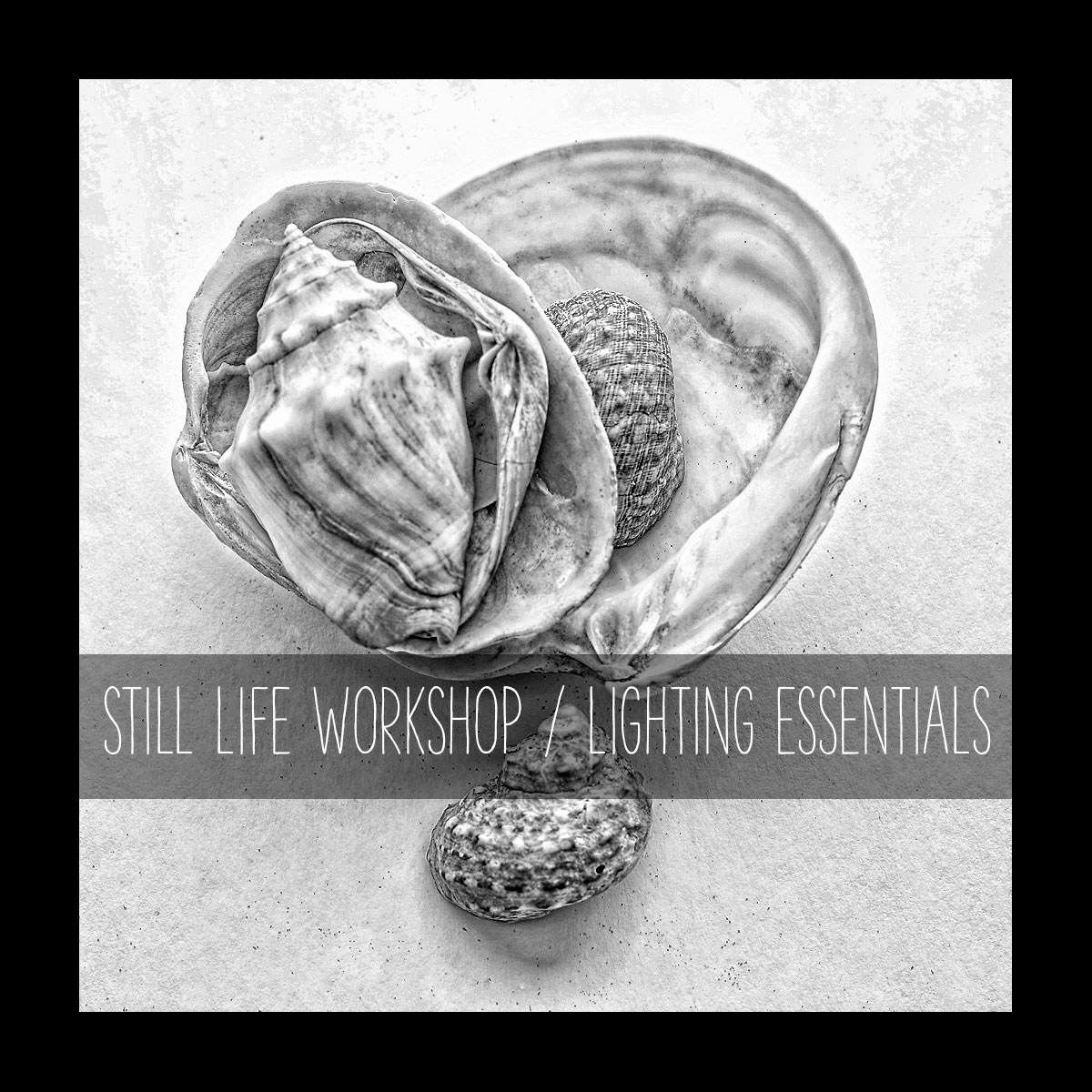 8 WEEK STILL LIFE CLASS
This class has turned into a really powerful, and very popular class. Students rave about their increased vision, lighting, and compositional skills. Becoming very conscious of light, dimension, and shape helps in all aspects of photography.