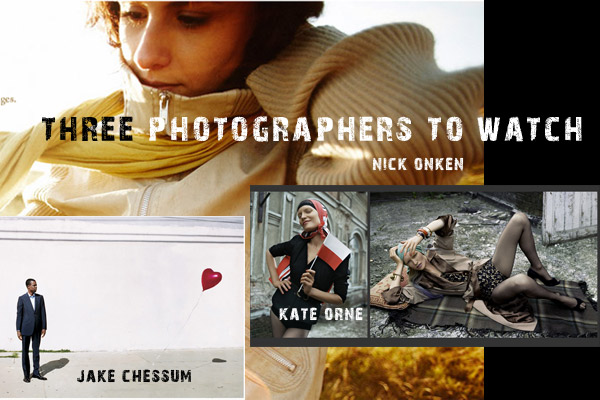 Sometimes the fun of looking at images takes over and you just want to feast your eyes on pictures that amaze, involve, stimulate and motivate. The three photographers here are some of my favorites and I return again and again to their wonderful imagery.
In particular they have such inquisitive views of the world, and bring that unique vision to us in the form of photography.
I want to remind everyone about the new workshop site – www.LearnToLight.com – and let you know that we are still working on the live-cast for this weekend. Watch the site Saturday am for the exact time.
Recent Posts:
Some Simple Headshots on Location
Our January Desktops
Cleveland Dispatch: Some of the shots from our last workshop of 2009
Briana's Excellent Article on Models Working with Light
Clamshell Lighting for a Glamorous Look
Well, I will say a few words about each photographer. Let you know what I love about their work. Your job is to take a look at their work. Masters at many different aspects of the art, these three will give you a true glimpse into the consistent excellence of professional photography.
Grab a cold one or a cup of your favorite tea and lets go take a look at three photographers I think you will love.


Kate Orne is high on my list of photographers who draw me into her imagery. It seems effortless, light and yet complex as you look deeper into the image. I don't want to sound all 'art gallery' here, but it really is amazing work.
As a lighting site, I would point out the subtle use of natural light and slightly modified natural light. She works the models within the light, and works the light to create a drama or mood.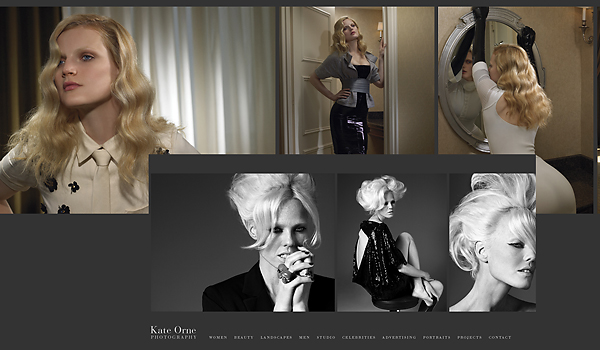 For more on her work see:
Heading East: Kate Orne
Hey Hot Shot Winner: Kate Orne
(NOTE: Kate's Women page may be NSFW. Just a warning.)
Jake Chessum is really coming on strong these days. I am seeing his work all over the magazines. His portraits of celebrities and interesting people are so intimate, and warm that you are brought into the image. I love that about his work.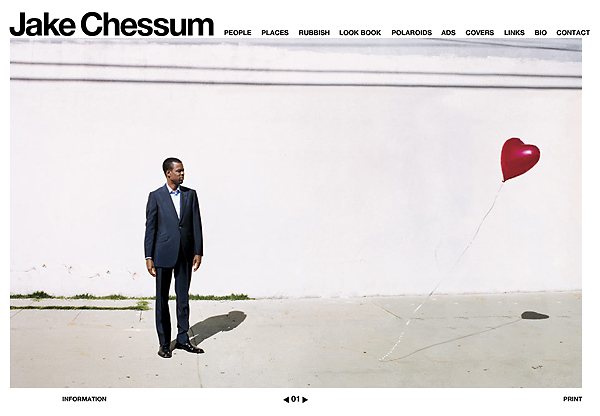 The light looks natural, the compositions dynamic and the gestures are believable, approachable and real. I especially like his portraits of Orlando Bloom… simply wonderful.
Here is what A Photo Editor said about Jake.
Here is a short article from PDN Pulse.
Nick Onken's work is also a favorite of mine. I love his color palette and the way he uses flare. Light is such a big part of Nick's work that it becomes a compositional element in some shots. Take some time to view the work slowly. The shot of the woman running across the road and the girls in the field are some of my favorite shots.
Nick publishes a blog that is also one of my faves. He discusses the work of commercial photography as a personal project. His insights are personal and intimate and the blog is full of information that any photographer could enjoy.
He also does a cool little page called "Stories" where he puts a lot of images that are related. I really enjoy that section as well. You can spend quite a bit of time there.
Take some time and visit these photographers. Not only for the great lighting and posing ideas you will get, but also for the pure joy of viewing excellent work.