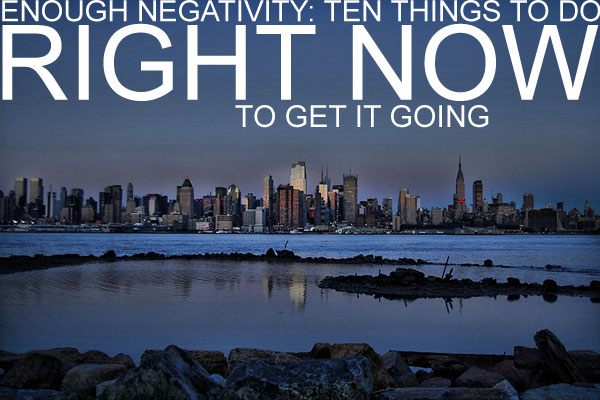 While some pros are worried about kids shooting Facebook and concert pix for free, I think that the perspective is really skewed when we start to become more interested in what non-consequential folks are doing and forget to be excited about this wonderful thing called photography. To make photographs is a joyous event, something I love to do. I don't want to sit around kvetching about some dude who shot his company picnic. Hope he had a blast and made good shots. They couldn't have paid me enough (well, they actually could have, but they probably wouldn't have regardless of the product manager's awesome handling of the formidable D-Series camera… and what if he had a Pelican case… Judge Brown would have made him the winner anyway).
I have made my feelings known on the 'working for free' thing on several posts. It isn't for 'free' if value is gained… and if it can be a win-win… then take the damn win.
So today we aren't going to worry about that $400 wedding (with CD and proofs) that happened yesterday, or the IT guy who shoots for the local ice-cream parlor for trade (Mmmm – Rocky Road). Who cares anyway. Did you really want those gigs? Today we are going to focus on what we can do that is positive and fun.
Ten things to POSITIVELY affect your photography that you can do NOW.
1. Shoot something totally out of your comfort zone.
Are you a portrait shooter? Take some gear out and shoot landscapes. If you normally shoot still life, grab some stuff and go somewhere to shoot street portraits. Do something different. Shoot something different. Try a totally different subject matter… and try to bring your aesthetic to it.
Do it with the seriousness of an assignment. Work toward something that would be 'portfolio' worthy. Make the date and keep it. Whatever the impending challenges, meet them and create a shot. If it is raining… cool, make that work for you. No excuses… bring back a shot that you love.
Examples:
Dave Hill's Landscapes
Arthur Elgort's "Jazz" (you will have to click on it on the navigation. Stupid UI (flash) doesn't allow for deep linking… but then this is Arthur so he probably isn't looking for SEO… heh)
2. Do a "series" of images on something new to you.
Or something familiar, I don't care. But make it a true series. Tell a story. Five or more images that work together. Not a 'comp' card approach, nor am I wanting you to write a 'story' and make illustrations for it. (Although, that sounds like a possible #11 to me… hmmm.) I am talking about images that 'belong' together.
Plan a couple of excursions to that place or event, or some time blocked off to work out all the shots you need. "Cover" the subject with enough shots that when you edit them down, you can get to a set of images that says something about what/who you shot.
Examples:
Joni Sternbach's Surfers
David Eustace's Trip with his Daughter
Chase Jarvis's Songs for Eating and Drinking
3. Rent a Tilt-Shift lens and spend a week with it.
This is a somewhat unique tool. It can change the perspective on an image and allow you to control converging lines and depth of field. Still life shooters use it, as well as architectural shooters. Here is a link to a tutorial I did on how to use it.
Take it out as your single lens for a day or a weekend. Find things that it can do to help make your images different. Play with it. Experiment with it. Shoot portraits and exploit the tilt to alter DOF.
Resist the urge, if you can, of tilting it back and making landscapes look like toy scenes… yeah. Cute. OK… maybe one or two, but don't get carried away. Oh, and BTW, if you do a google search for Tilt-shift photography you will find a ton of these lameass shots and articles. And most of them are too that silly 'toy' look, that is ONLY tilt, NO Shift involved… but hey, stupid runs rampant on them interwebs.
Rent it from these nice folks if you live somewhere they are hard to find. They make a few flavors of wide to semi-telephoto and each do their own thing. I would say start with the 24MM, but that is only a suggestion.
How a Tilt-Shift Can Change Your Work
From Luminous Landscape, this great post.
Wiki has some good info as well.
4. Plan a large-scale shoot. Then do it.
This is great for the soul and great for the commercial shooter working on building a book.
The planning and production of a large-scale shot is one of the things that is so hard to learn from a book, or a blog. It is something that takes practice and experience. And it has a ton of learning associated with it.
Working out the set, the models, MUA's, stylists needed. Then the time and coordinating the shoot with the realities of time. Three models and one makeup artist means you better have the models on set waaaaay before the shoot. Scheduling them for a half hour before shooting could be a terrible mistake.
Do you need permits or permissions? Get them. It's good practice. You will have to do this more and more as you move into larger commissions, so get comfortable with the system now.
Do a casting… not a MM thing where people simply show up (if you are lucky) – but a real 'casting'. Find the people you need and KNOW will work for the shot. Look for the look you want. Settle ONLY as a last resort. And then resist it like hell.
Need props… find them. Find rental houses, if you can. Ask friends and family. Somebody knows somebody with a Harley if you need one. Getting the resources together to make a big shot happen is as important as understanding what it takes to pull a big shot off.
Be tenacious and make the shot happen. If you are lucky and prepared, you will get something for your book. And you will learn a ton of stuff to do differently next time. And then start planning the next time.
Make the jump, there's more on the other side.
(more…)