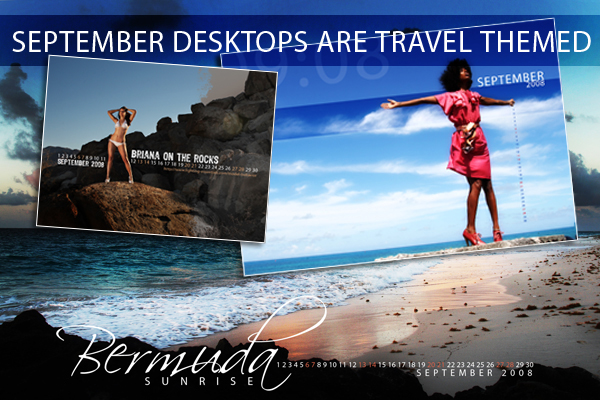 We continue on with our free themes for your desktops. September is a strange month for me. I am getting tired of the heat here by then, and waiting for the cool nights to signal the end of the monsoon. However, we need the rain so I want the monsoon to continue for a while to bring that ever needed water.
I got to travel a lot recently and was in Seattle, Bermuda and San Francisco with little time in between. Because of that we are perpetually behind here. I have design and photography clients waiting for my time, and I want to keep the site up with two updates a week. There always seems to be something else for me to do, so there is no real free time these days.
So with the spirit of hurriedness and the desire for tranquility, I chose two images from Bermuda and a shot of Briana in the California desert to use for the desktops. I hope you enjoy these as much as I enjoy making them.

Here is the first desktop. It is one I did of Trikita on a wall in Bermuda, down along St. Georges. I love her spirited pose and the incredible sky all around.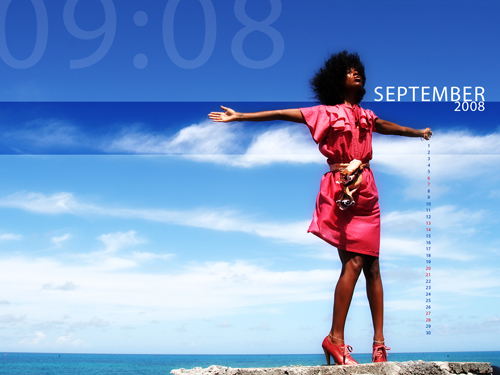 1920×1280
1680×1050
1600×1200
1280×960
The second desktop is a shot I did at dawn on the beach. Getting up early with one of the workshop attendees, we tramped down to the beach in the dark and found our spots. We weren't sure at all if it was going to be a good sunrise, but it turned out OK. I was shooting toward the sun when I turned and saw this view behind me.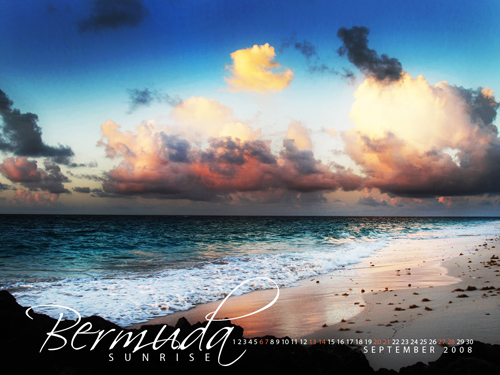 1920×1280
1680×1050
1600×1200
1280×960
And by popular request, our monthly Briana desktop calendar added today (the 2nd) for her fans. We will have a Briana desktop for Model Behavior each month. Her dance calendar is coming along well too, so look for it soon.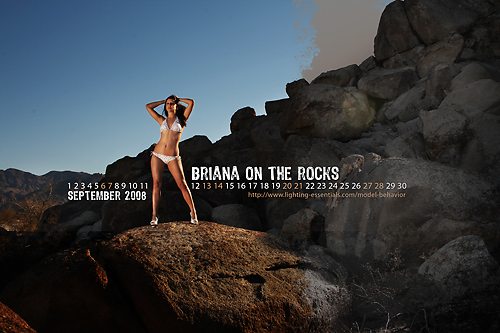 1920×1280
1680×1050
1600×1200
1280×960
Thanks for visiting Lighting Essentials. BTW, we ask for registration to keep some sort of order here. I try to keep out the spam and such. We do not use your registration information for anything, and I don't even look at it. But if we have someone come on and start selling or spamming, I would at least have control. So don't worry about signing up or registering. You wont receive any email from me and I share that list with NO ONE.
Thanks…