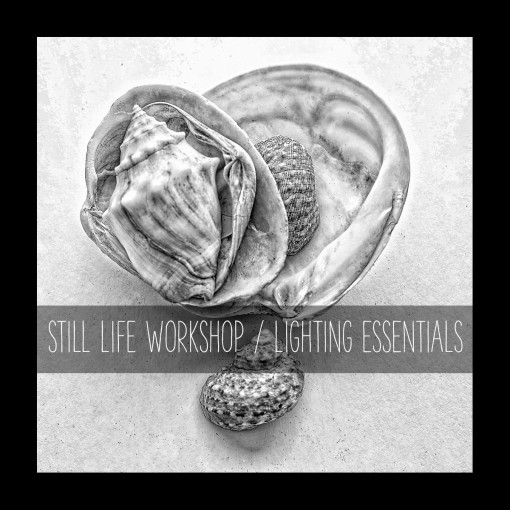 STILL LIFE WORKSHOP
STILL LIFE WORKSHOP
CLASS BEGINS ON FEBRUARY 10, 2017.
Class meetings are on Fridays, 4PM, Pacific.
INCLUDED FREE WITH THIS CLASS:
My upcoming UDEMY class; "Creating a Portrait from Concept to Final Image" (value is $120)
The class is scheduled for April, 2017
PLEASE CHECK YOUR EMAIL FOR IMPORTANT INFORMATION AFTER SIGNING UP.
THANKS!!!
See you in class.