Photographing chocolate is very challenging. For one thing, humidity and temperature can play a big part in what the chocolate looks like. And chocolate is very susceptible to damage from fingerprints, casual bumping against other product, and time.
Working with chocolate to make it look great is what we worked on with this Project 52 assignment. I chose these 11 images to show a cross section of the work the students did on this difficult assignment.
Cover image by Terri Queen.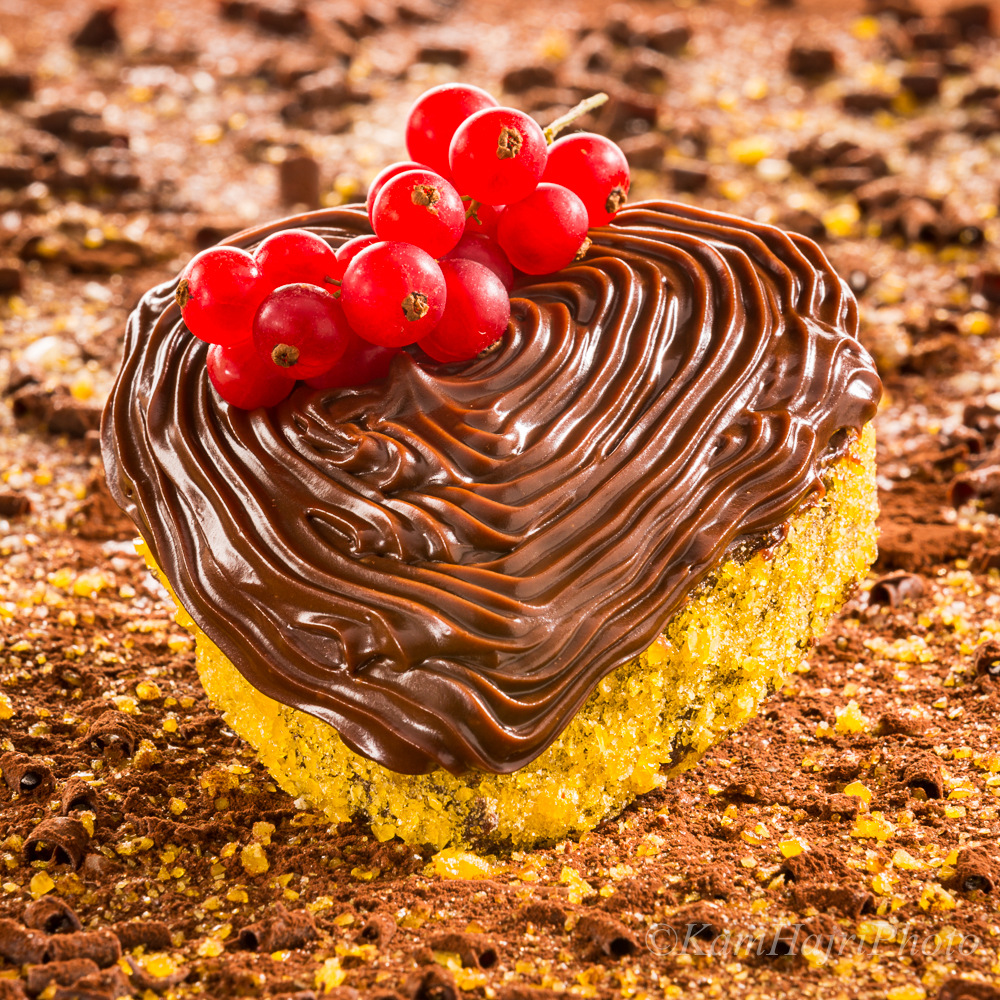 PHOTOGRAPH BY KHEMAIS HAJRI
Soft ambient from the back with a little kick from the rear-right bring these ridges of chocolate alive. The perfection of the chocolate is revealed by well thought out lighting.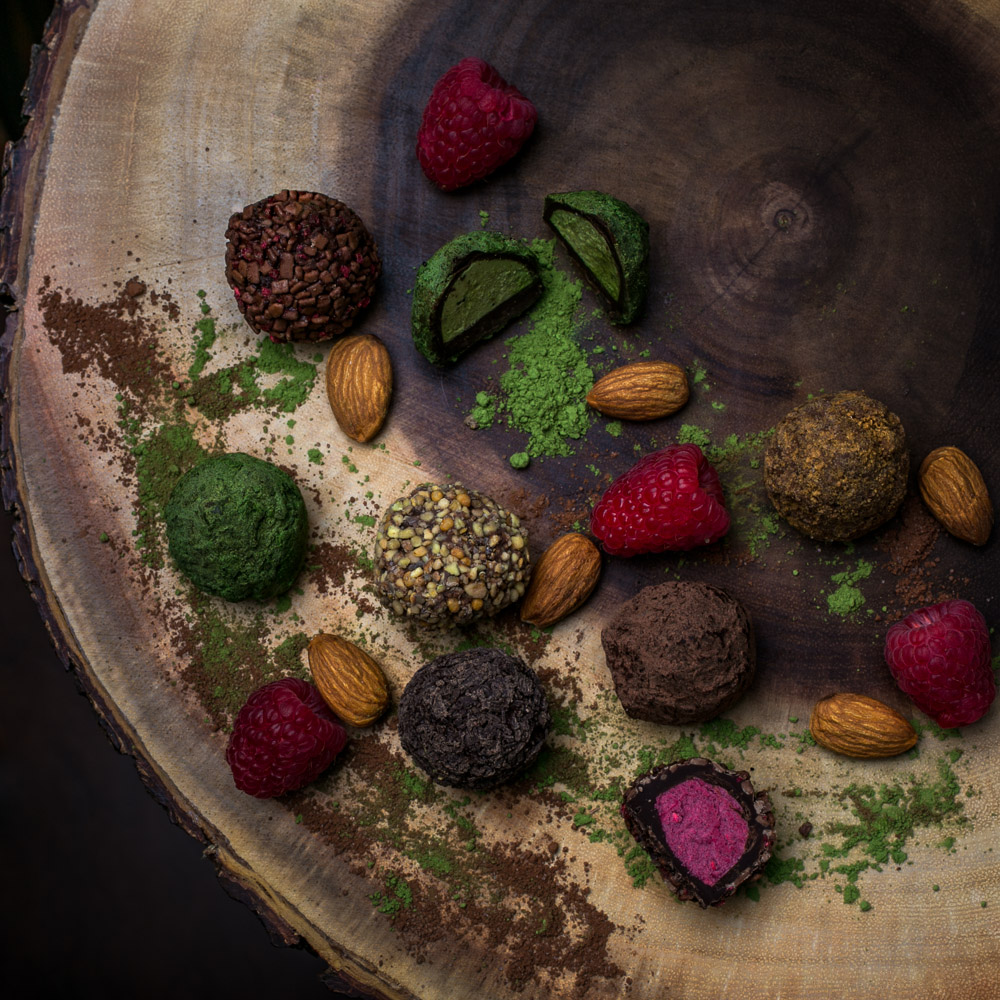 PHOTOGRAPH BY ALBERT MADRILEJOS
Super soft lighting and wonderful composition show off these rare, exotic chocolates with fruits and nuts. A very large, diffuse light source in close to the subject creates this look.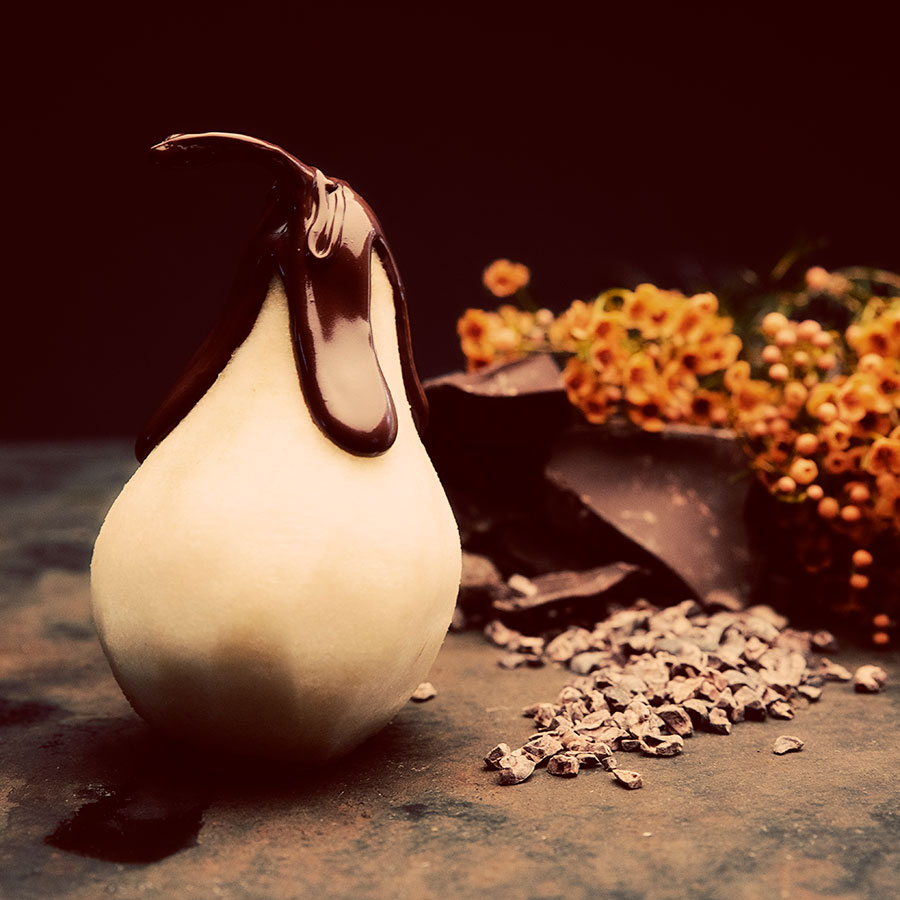 PHOTOGRAPH BY MELISSA WAX
A small drip of chocolate on a white pear is a beautiful treat for the eyes. Melissa used a very soft ambient light to create this image. The liquid like highlight in the chocolate help sell the difference in textures.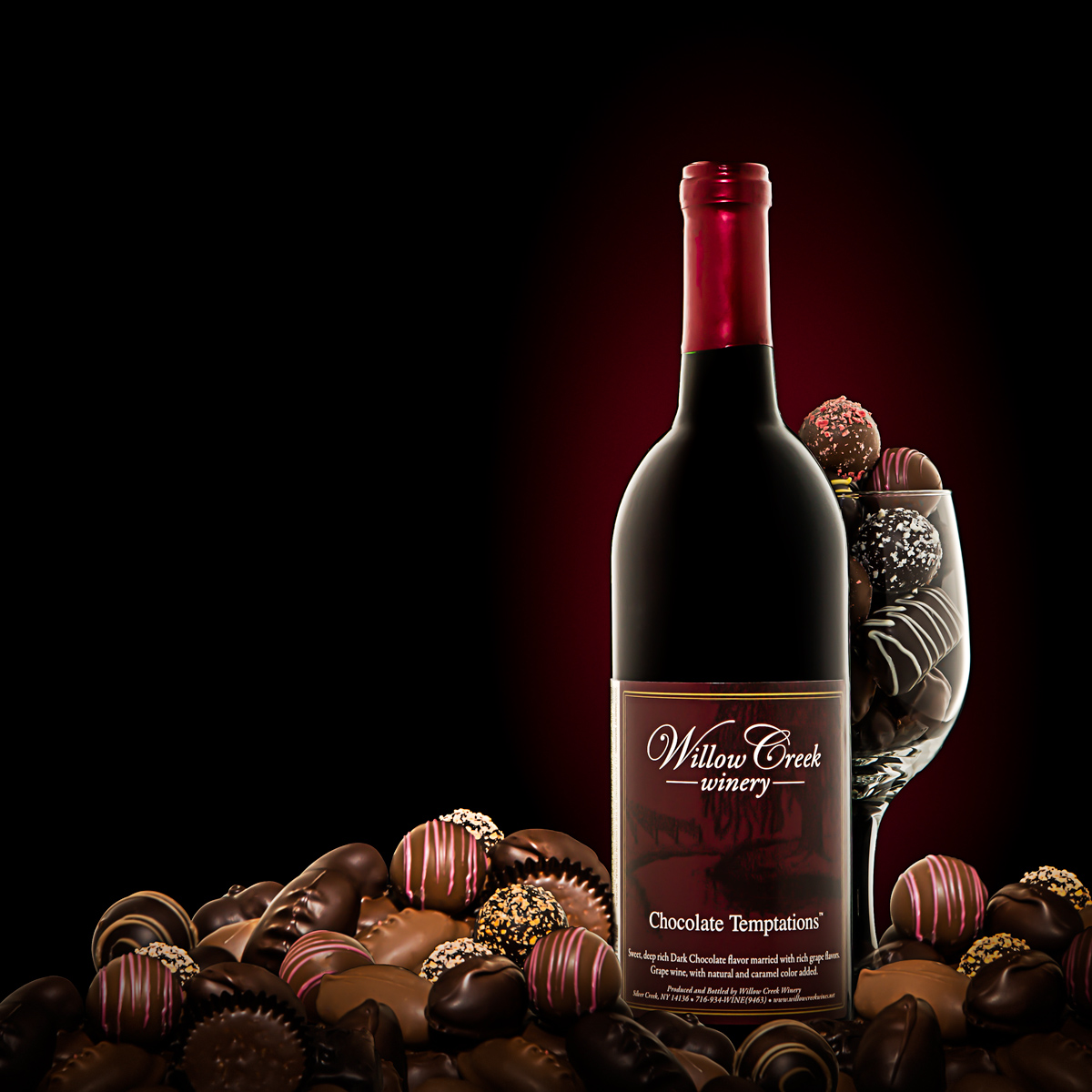 PHOTOGRAPH BY KURT MOORE
Yep, that is chocolate wine. I haven't tried it yet, but it is on my list. Kurt's lovely lighting and beautifully shot bottle helps show off the candies all about the surface. The small splash light behind the bottle and glass help keep them front and center.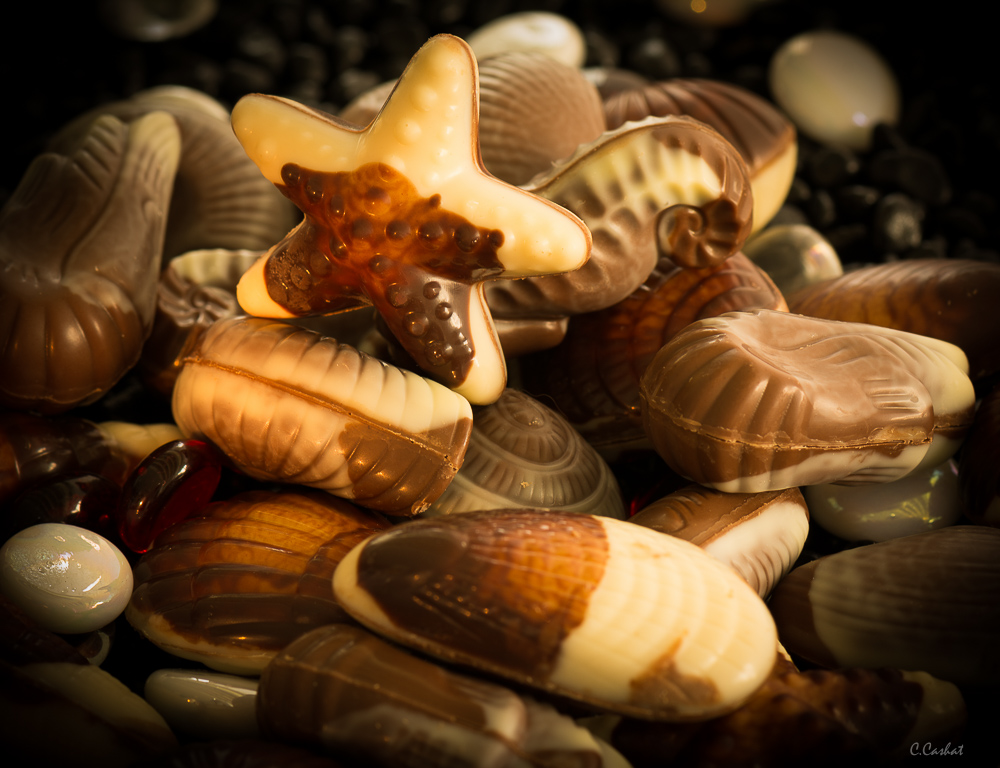 PHOTOGRAPH BY CARLOS CASHAT
A colorful display of fancy chocolates lit gently from behind with a softbox behind a little kick of light from the front for fun.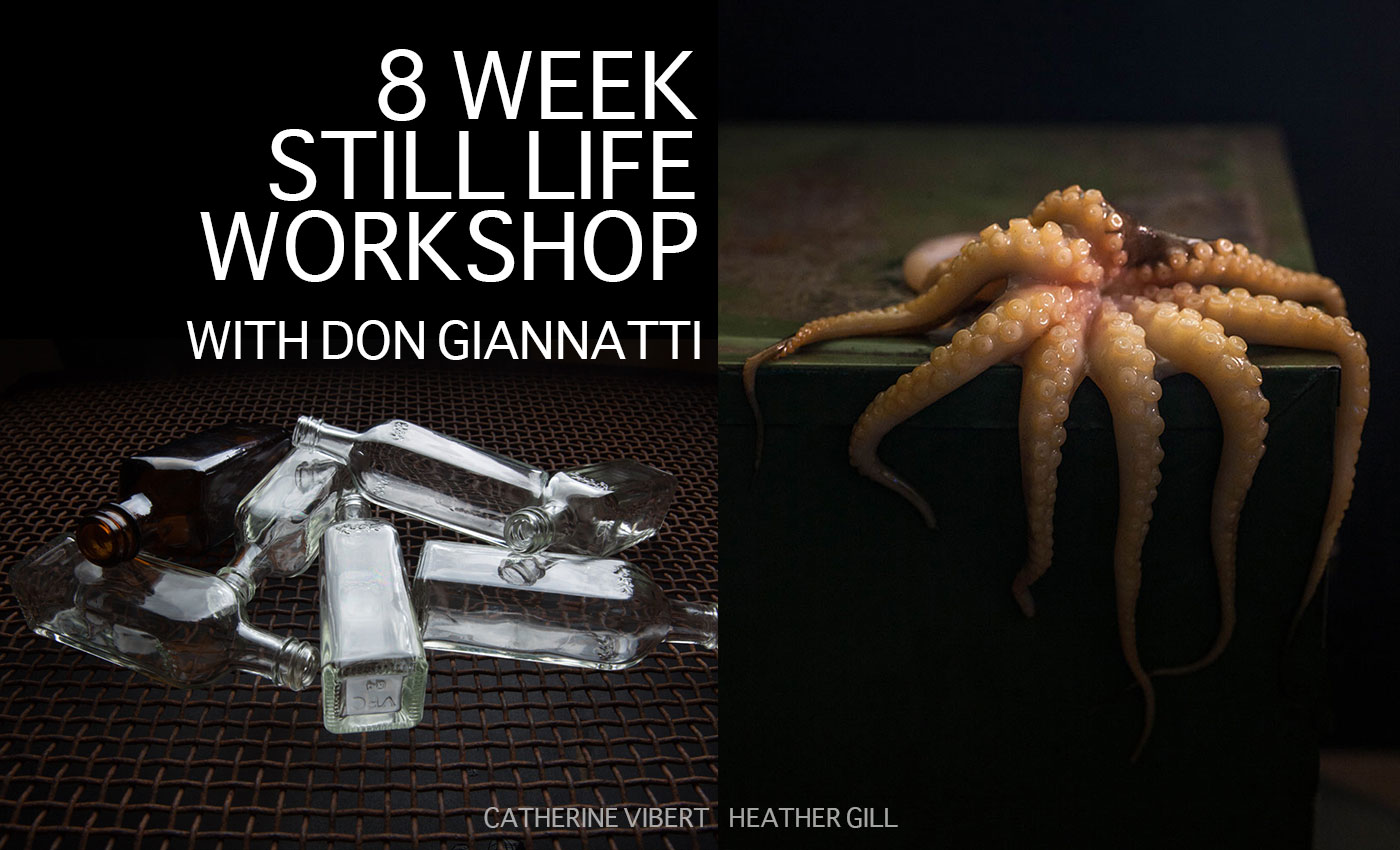 For the last time this year, I am running this very popular class on Black and White Portraiture. Lots of information on shooting people and converting the images to monochrome (black and white, sepia, toned etc…).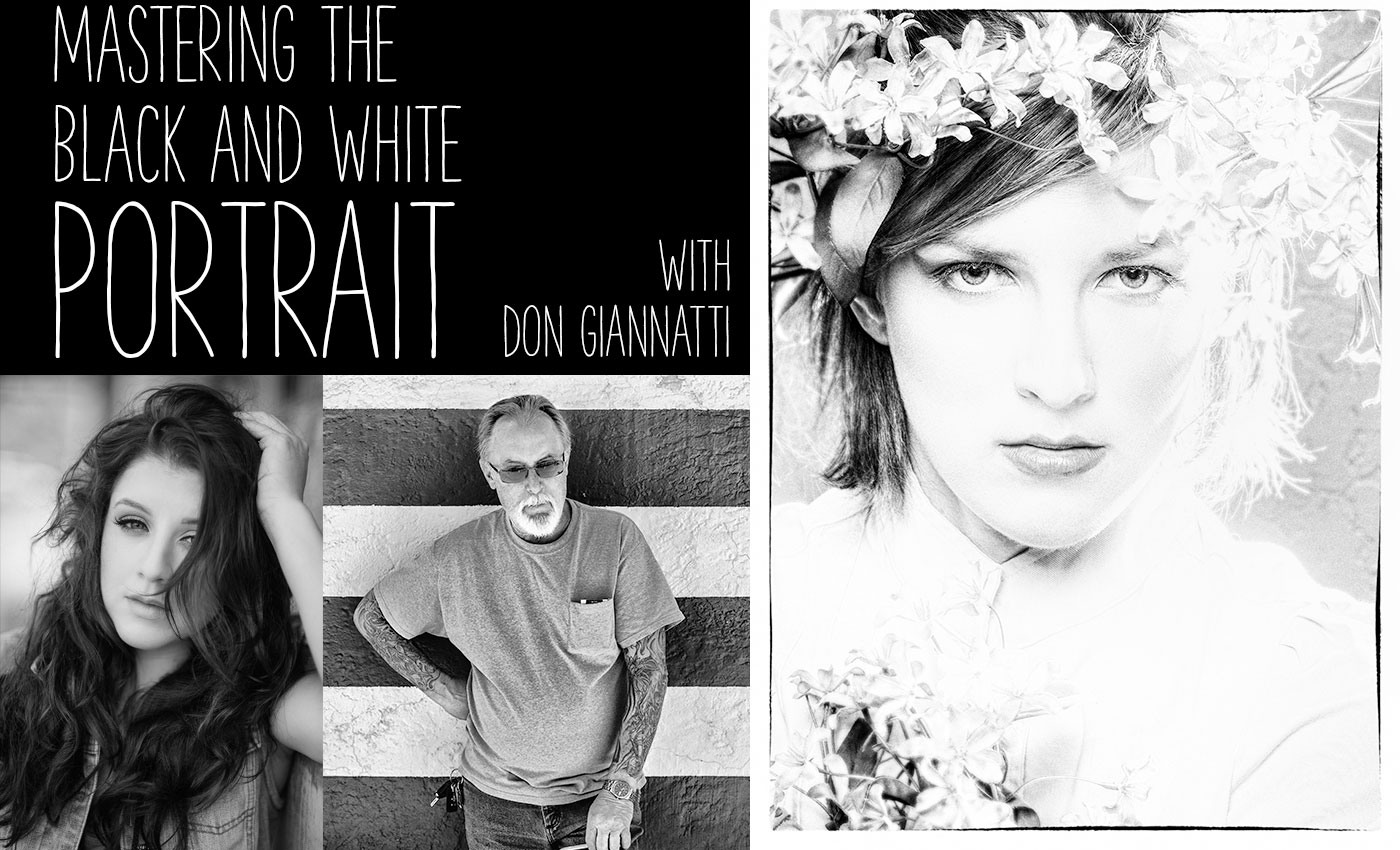 If you love still life photography as much as I do, you may want to check out this 8 Week Still Life Class. It is one of the most popular I offer and it will be the last time I do this in 2016. We take a deep dive into the structure, techniques, and styles of still life photography.