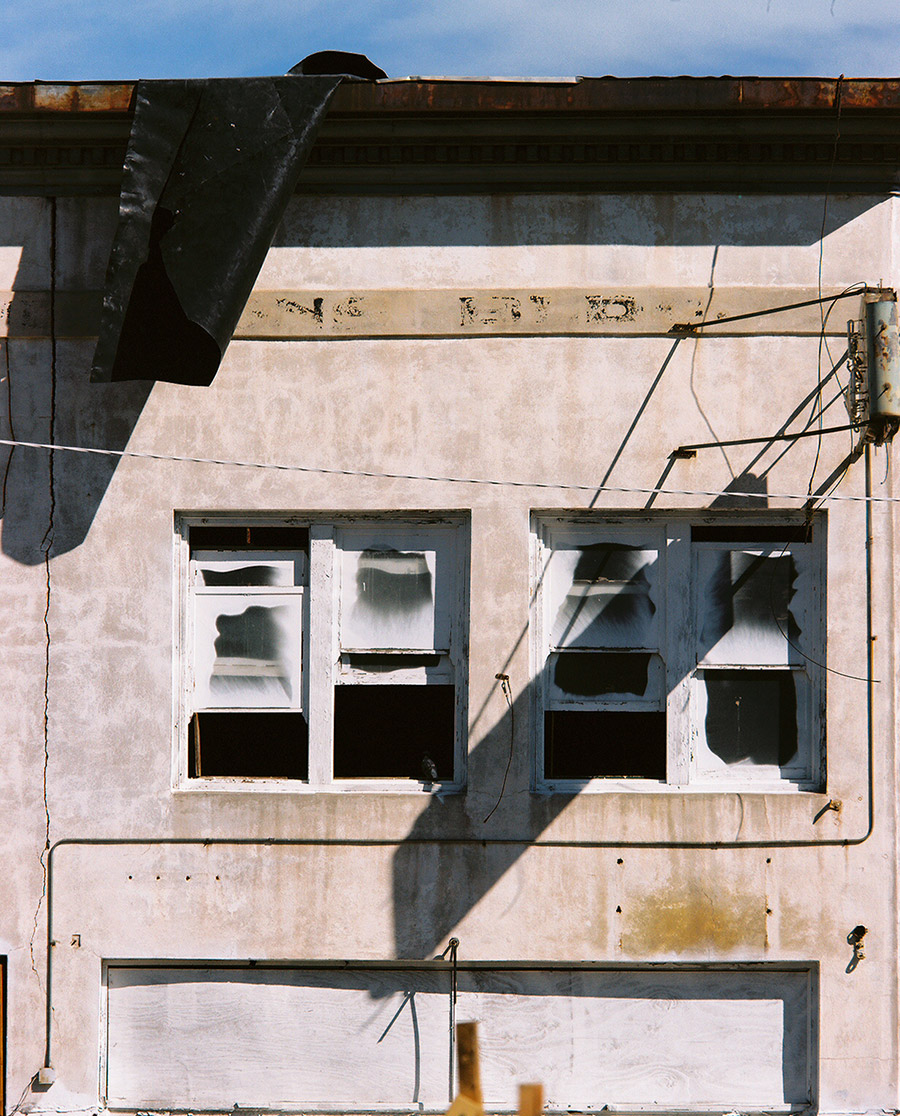 What is the value of a photograph?
(What Do You Charge For...   Part 1 / Part 2 / Part 3 /)
Seriously… what IS the value of a photograph?
If you need a calculator, go ahead and get it… I'll wait.
What's that… you need more information to make that calculation?
OK, sure… well, let's see… it was taken on an old Nikon, with a manual focus lens on black and white film. I am not sure of the shutterspeed, but the aperture looks somewhere between f-5.6 and f-8, and the image is a bit blurry in some parts. Oh, and it was taken in a little village somewhere.
How's that?
How about this one then… a color photograph of a martini glass in the sand with a pyramid upside down in the reflection of the liquid. Shot on location with a MF camera on a tripod at a bit of a wide aperture, normal lens, natural light. Shutterspeed unkown.
What… you cannot tell the value of the photograph from all that information? And you think it was a trick question too?
Oh come now, gentle reader… would I trick you?
One more… color shot of a baby laying on a maroon towel in window light taken on a P&S camera from above. Not sharp, not remarkable. (BTW, the value of that one is priceless. It simply is.)
There is value to a photograph. And finding that value means we have to take important considerations in mind when making that call.
A photograph generally carries two values. One is given to it by its creator – you, the other by its value to others. A photograph can be priceless to you, but of little value to others. The baby shot I described is the first photograph I made of my first born on her first day at home. Priceless to me – meh snapshot to you.
A grainy black and white shot taken in little village may mean little, unless it is THE grainy black and white shot taken of a South Vietnamese Policeman executing a captive with such a seeming cold bloodedness that it could be considered one of the seminal moments that turned a nation away from war.
One single frame on a roll of Tri-X. And a nation was sent reeling.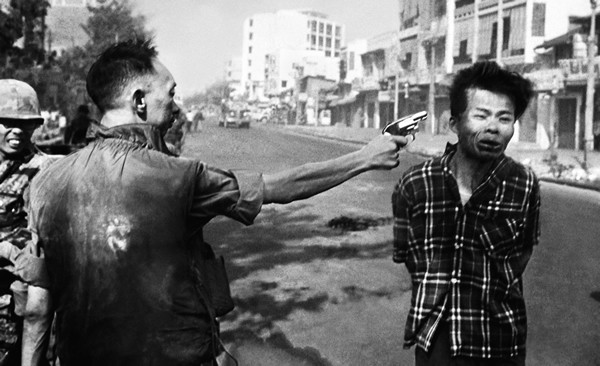 An up and coming photographer was hired to do some creative work for a small, very new company wanting to introduce a Russian drink made from potatoes to America during the height of the cold war.
Stern wanted the image to be iconic of the "Driest of the Dry" indicating the very dry Vodka Martini. He also insisted on shooting it on location, in Egypt. And he held his ground.
The ad is considered to have opened the doors to the little Vodka company, Smirnoff, a $5.5 Billion dollar company today.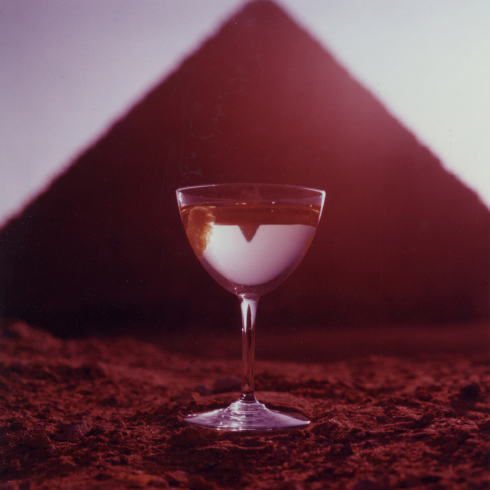 So let's see… at the time it was taken it was a single image on a piece of Ektachrome, value $.40, then it became an ad shot which launched a new product worth billions. It is now an image that stands alone and is for sale at Christies for $4000.
Pyramid shot at Christies
Valuable photograph? Or still a frame from a roll of film.
The value our work has is many times dependant on the value it represents for someone else. Can you imagine Stern considering his shot worth $4? That is serious markup for a 40 cent image (materials). Let's say he throws in travel and such… and it comes to $1500.40. Tacking on a comfortable margin of 50% he adds another $750.20 to the image.
Silly?
For a shot that helped a company increase profits by millions?
Silly for sure.
The value of our work is tied to the values we place on it and the values our customers place on it – combined.
Take one of your favorite shots and find an out-take from that shoot. Is it of much value to you? Perhaps you don't like the expression of the subject, or the background is a bit out of focus… whatever, you did not choose it.
Cool… now let's say I see it and ask if I can use it.
You ask me what I am going to use it for and I answer I want to blur it and use it for the background of a banner for my new personal website.
What is the value of that image now?
Well, it's a personal website, and we are friends (we are friends, right?) and I let you know that I am happy to pay you $50 for it. Do we have a deal?
Probably. From a value of 0 to $50 – not bad.
How about if I exclaim that I am knocked out by that image… that it is the most perfect image I could have ever thought of for launching a new line of Jimmy Choo shoes. In fact, I want to build an entire campaign around that image, and our ad budget is $17,000,000 for North America alone.
Still worth $50 to you? We are still friends… so why would it be worth more than what you quoted me for my personal use banner?
BECAUSE IT IS!
It will be representing a 17milliondamndollar ad campaign. If they are thinking about spending $17M on ads, they are planning to make a BILLION.
And that image is key for that to happen. It has value. A lot of value.
A hell of a lot of value.
Now how do we understand that value as we begin working with people who want to give us their hard earned money for our hard earned photographs… and create a win-win situation?
(HINT: Win-Win situations make happy photographers and happy clients that like to work together.)
We research and learn. What is the image being used for? How will this benefit the client? How much is the client worth? How much will this image mean to them at the bottom line?
Hard questions… made harder by a lot of people in business who don't have any idea how important good photography is, and how it can help their bottom line. We can try to educate them, and we can look for clients that do indeed know the value that great work carries.
Educating the client to great work, and why it matters could be done in person, or in the proposal you make… showing the value you think great work provides by demonstrating it.
Clean, neat and professionally presented proposal.
Clean, professional logo.
A professional website.
A professional portfolio.
A professional set of working documents (Rights/Releases/Business Forms)
A professional demeanor and being professional in your presentation.
I have seen proposals on dull, uninteresting emails. I have seen websites that are subdomains of the same website my 10 year old daughter used for her "My Little Pony" website. I have seen slovenly produced books and business forms that were right out of Microsoft Word.
And they want to tell me that the visuals matter? Apparently they have not understood their own message. Walk the talk, folks. Visuals matter… to us as well as them.
I think that mood boards are also an important tool when working with clients who may not understand the value of the work and how it relates to the bottom line effectiveness of the communications you are working on.
(What about the people who don't want to meet with us, or only want an answer via email? Well – then send them a well designed email with some links to previous work, a set of links you have for similar work (high end) and a justification for them to use you OVER and above the dollar sign attached. You know, most others will never do that… help the client understand the value and you stand out. Even if you are too expensive for them now, they remember the value you added, and the fact that you are a premium brand.)
A mom and pop simply may not have the big bucks to spend that an ad agency would spend for a franchise. They will also see much smaller gains in real dollars, although the percentage of increased value may be the same. You must price accordingly.
Scenarios:
Author calls you for a headshot for his new book. The book, an E-Book is his first, and he is putting it on Kindle at a price point of $2.99. A schoolteacher by day, he is a hopeful Science Fiction author with a new blog and big dreams. He lives in your area and would come to your studio for the shot.
Author's Public Relations firm calls for an author headshot. They need it for the back cover of his 10th novel, and want North American and European rights for a usage period of two years. Paperback rights will be negotiated when the time comes. He lives in your area and will come to your studio for the shot.
Same bid? Not hardly… one could be a $150 – $200 shoot and the other a $10,000 shoot. You will have to figure out which is which.
A local pet groomer (two stores) wants some photographs of happy owners and their pets for her website, and possible use on some ads in the local / regional magazine. You would be able to be totally creative with the images, as long as they would fit her vertical format. Estimate 4 hours for four portraits. You are on your own for the shoot.
A national pet store wants some shots of happy people with their pets. You can be totally creative with the people you shoot, but must stay within their vertical layout. You will be joined by the Creative Director, Art Director, copywriter, and Client Rel from the agency as well as a VP of marketing and his assistant from the client side. You will need a stylist, a MUA and a digital tech. Oh, and each of the talent is coming with their 'handler' as they animals are well trained. Estimate 4 hours for the shoot.
Will these shoots be priced the same?
Of course not. But where they fall will be as much research and 'gut' feelings as you can muster for the first one, and a bid program like BlinkBid or assistance from someone like Agency Access for the latter.
Welcome to the wonderfully nebulous world of foggy inaccuracy, gut decisions and seemingly pure guesswork – pulled from thin air – that is bidding commercial photography. I have seen bids vary by tens of thousands of dollars… and one time the bids ranged over a hundred thousand dollars difference.
So we are back to that question?
What is a photograph worth?
Depends a lot on you and your client reaching a mutual understanding based on the knowledge that the image will help do what they want to do.
Sell more stuff.
Get more clients.
Increase awareness.
Recruit better employees.
It is up to you to make a photograph that does what it needs to do, striving to make it the best it can be and comfortable that you are doing the best job you can for your client. And the true value is derived from doing just that.
I hope you have enjoyed this set of posts on bidding and charging for your work.
ALL FOUR INSTALLMENTS IN ONE DOCUMENT:
If you would like a PDF copy of this entire series, you can download it here: What do you charge for… a PDF Ebook. Please do not copy the information in any way, but be free to share the document without changes or modifications.
---
"In The Frame" is my weekly dispatch covering lots of tips and interesting points of view for emerging photographers. Some articles end up on Lighting Essentials, and some of them are only for my newsletter subscribers. No Spam, and we never give names to anyone.