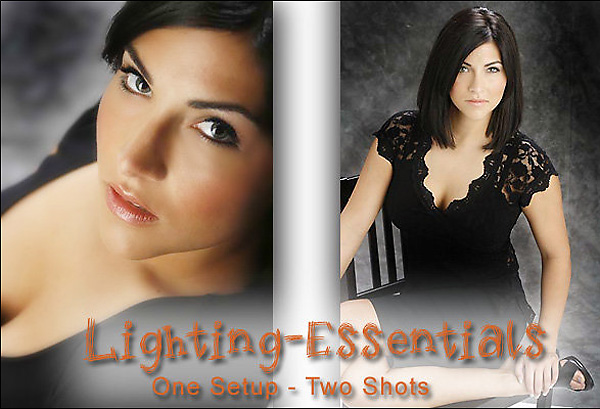 Well this one is kind of fun. I found this in the archive box and remembered that it was a kinda fun little slide show. This "soundslide" offers a look into how I took a single lighting setup and shot it two ways.
I use a big softbox often when I am working with talent. Michelle is an ice skating choreographer and teacher. She needed some new shots and I wanted to do something a little different.
You can do the same thing with a large scrim and speedlights. Keep the fill cards in tight and watch the ratio between the lit and shadow parts of the face.
BTW, we have upgraded to WP 2.7 and man, is it cool. If you are running a WP Site and haven't upgraded yet, you really should. It is, as they say, awesome.
But now let's take a look at how a single setup can create two different shots can be made from the same light setup.

Push the go button and adjust the speakers. That mellifluous tone is yours truly. Hey… I don't want to hear it. But you do.
I think the SoundSlide Presentation pretty well shows everything you need. Watch for more multimedia coming down the pike here.
Here is the diagram for the lighting used.