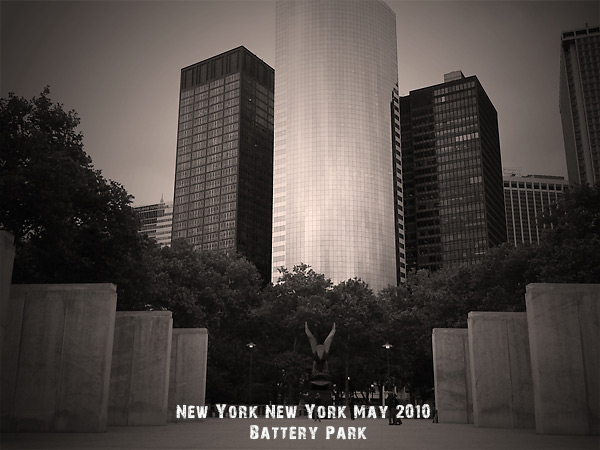 Well, that went fast. And not as I expected at all. Faster and crazier than planned, and it left little time for writing and posting. My sincere apologies on that. I am way behind my time on keeping the blog fresh, I am afraid, and will try to correct that this and next week.
Before we get on to the trip, there have been some wonderful posts on the net you should be aware of:
1. The ongoing controversy over Larry Lessig and the Creative Commons movement (I wont link). I am not a fan, to say the least. It seems like a transparent grab by large corporations to take the creative ownership from the creators to the distributors. Promises of glory and fame are empty and stupid. There is some more of the travesty that I believe Creative Commons is over at Burns Auto Parts. Leslie Burns is fighting the good fight, and read the comments to see how convoluted the language has become to deny value to what we do. Part One and Part Two. A follow up deconstruction of Lessigs 'speech' is here. A recent post does serve to remind us that Lessig plays fast and loose with the truth. Beware of Creative Commons and the incredible way it changes how we feel about art and the value we place on it.
2. Lots of questions about pricing at every workshop. Rob at A Photo Editor has a fantastic post on working with magazines. Day Rates and Space Rates can be confusing to those who are not familiar with them, but it is the way many magazines determine the fees for photography.
3. Keep up with Robert Wright, a New York photographer at his blog. Postings are sporadic, but the content is creative and a good insight into the life of an editorial photographer in New York.
4. James Danziger has a little blog that is quite interesting. He is an fine art photography gallery owner and a staunch advocate for photographers. Check the site out and say hi.
5. Looks like the call has gone out once again for "Certification" of photographers. Absurd, elitist, knee-jerk-stupid and sad. In professions where measurable outcomes can be defined, and where health and safety are at risk, certification is important. I don't want writers to be certified… painters, sculptors, poets and photographers. Here is a post I wrote about the nonsense. And, a follow up one for fun.
Fight the urge to become automatons and komrades. Ask yourself who certified the certifiers? What aesthetic do they bring to the decision of whether or not another photographer is ready for the show? Who decided that the test would be able to determine excellence in vision? In art, the end product is the thing… and there are so many wonderful approaches to the creation and enjoyment of the work. Adding a layer of bureaucracy on top of it simply diminishes the relevance, and creates a draw to the center – the 'good enough' mediocre arena of banal.
I know some really bright people who have no degrees. And I know some pretty freakin stupid people with a whole wall of degrees conferred on them by other people with walls of degrees. Reminds me more of incest than excellence. Passing a test doesn't mean anything other than you can pass a test. Fear creates this kind of thing. Busting your ass to create great work is a catalyst to the fear. Choose that instead.
Now on to New York:

I arrived with plans on visiting the city a day earlier than the workshop start. Didn't work out. BTW, if you are looking for a ride from say, La Guardia to Secaucus (16 miles) and get a page that offers a flat rate… ask for confirmation on what that includes in the flat rate. Flat Rate means flat rate… in 'car service' land it means a sort of maybe estimate. My flat-rate $80 ride was actually $155. But, hey… close enough I guess. Thank goodness that was the only glitch and it happened the first day.
Friday evening we met most of the workshop attendees in Penn Station at the TGI Fridays. A truly great group of people who were excited to learn and work with lighting. We hung out and chatted for a few hours and then hit the train back to Jersey.
Weekend workshop was great. We had a fantastic studio to work in. Guler Ugur Studio, (646 319 6777), is a nicely appointed 1600 Sq Ft Studio in the Photo District on 20th Street. Nice natural light and amenities to make it well worth considering if you are looking for rental space in NY City. Tell them Don Giannatti at Lighting Essentials recommended them and they could be even more accommodating. Depending on availability. 6th floor with elevator and security entrance. Rent full or half days.
Shooting spilled out onto 20th Street and we hit Union Square for some great late day light. The students were attentive and creative, and the talent was amazing. Thanks to all who attended.
Monday we did some tourist stuff starting with a trip to B&H. Charles, my compatriot for the week, needed a B&H fix, and we wandered around that place for quite awhile. If you haven't been there, it is really amazing. I saw some lighting gear that I liked a lot… probably going to add to the arsenal… heh. (Yeah, even a non-gearhead can still love gear… ya know.)
We then hit the MOMA for a look at their photography on exhibit there. On the third floor the show, Pictures by Women: A History of Modern Photography, was amazing. Wonderful imagery. Oh. and the small Irving Penn show in the lobby was really wonderful.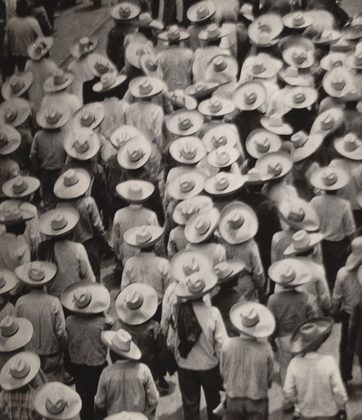 But of course, the real reason for our visit was the totally incredible "Henri Cartier-Bresson: The Modern Century", April 11–June 28, 2010. One of the masters of our medium.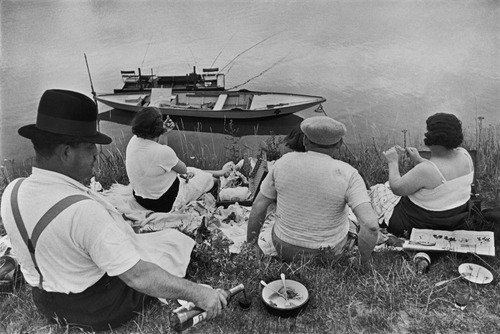 There are 300 images there, one of the largest photographic exhibits I have ever seen. Works that were familiar (the Bicyclist) and those that were not, carefully shown in a timeline/geographic display that was simply breathtaking. One of the myths that Bresson's work seems to carry is that he only photographed those people who were unaware of his camera. Wow, is that put to rest. There are posed and attentive subjects in many of the photographs and they were as wonderful as the "Decisive Moment" work that is more well known. If you are anywhere near NY, you should take the time to visit.
On a personal note… it was really terrific to be in an art museum that was freeekin packed! Thousands of people in that building. Wow… that is soooo cool.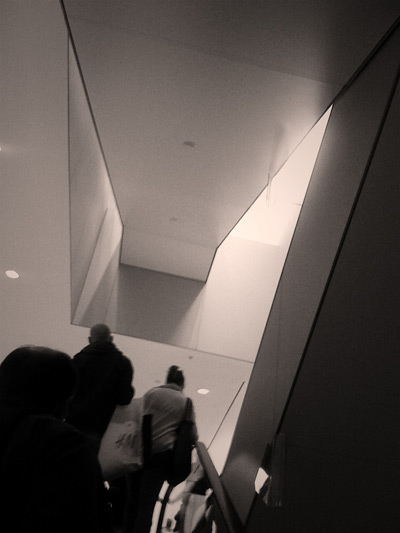 Escalator, MOMA: iPhone image.
We next hit Central Park up near Columbus Circle. We took a walk, and then met Prescilla, a skate boarder. We asked for a few moments of her time and shot some fun images. I worked at getting some portraits everywhere (maybe the Bresson show carried over in my mind?) so I snapped a few whenever I found the opportunity.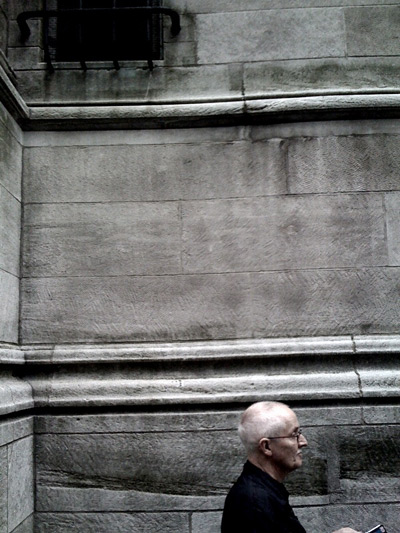 On the Streets, a Portrait. iPhone image.
We then took to the streets with a model from the workshop. I wanted a shot of someone with the Brooklyn Bridge in the background. That led us to the "A" train and Brooklyn. Chloe was a true sport as it was still a little nippy down on the water. The weather had held off for most of the day, but now the clouds rolled in and it started to get a little dicey. A bunch of the guys came along and we all shot with Chloe down on the banks of the Hudson. With that many guys we had some true lighting toys to play with. I ended up with three speedlights to do this shot.


Chloe and the Brooklyn Bridge.
Tuesday it rained. A lot.
I looked at Charles and said… "maybe it isn't raining in the Hamptons." Seemed plausible.
It was. A lot.
But we got some photographs anyway, and the inclement weather made it even more fun for me. I have lots of sun shots, the shots I got on the water in the Hamptons were very different than what I shoot mostly. I was able to keep all my gear dry, even though I was soaked and freezing. That is until I got excited about a shot and left the car door open. As the rain wasn't falling verticle, but rather at a 45 degree angle, all my gear got wet. And the car seat. And the dashboard… heh. Luckily no damage. (Gibbs swat to the back of the head.)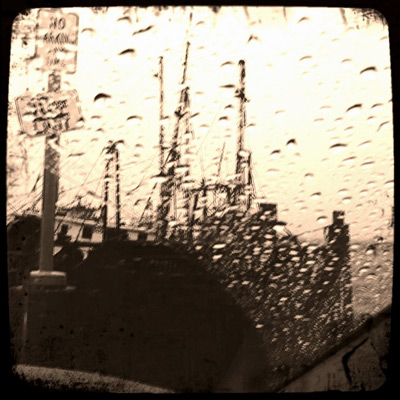 Hampton Island, NY. iPhone image.
Thank goodness the rain abated Wednesday and we headed down to the Village to see Jen Bekman's Gallery. Small and fun, the work on the wall was worth the walk. (We walked a lot in NY.) Jen works hard on behalf of photographers, and her "Hey, Hot Shot Project" is a wonderful project for emerging photographers.
Right across the street is Jay Maisel's incredible building. I thought about knocking to say hi, but thought better of it and snapped a shot of the door. (Images) Close enough.
We headed for Battery Park, and had a blast shooting till dark. Shawn came along on that day, and we also hit Canal Street looking for bargains. WooHoo… shopping!
Each night found us t a cool little restaurant and getting back into Jersey about midnight. We rose early and headed back to the city. Breakfast at the Chelsea Diner was a must, as was hitting the financial district for some tall buildings shots.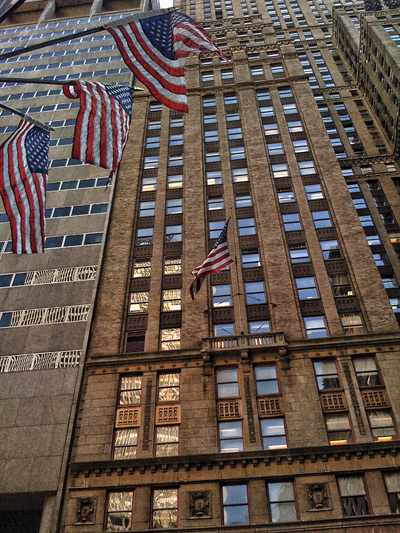 In the city. iPhone image.
Thursday we hit the town to see Wall Street and took the train to Coney Island. Bright, sunny day. My goodness it reminded me of Phoenix, and I started to want the rain to come back. Got some shots and a hot dog at Nathans. (Tourists… waddayagonnado.)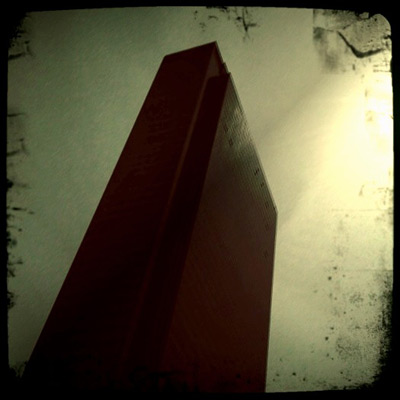 Oh, and lunch found us on a little street in the East Village having great little sandwiches with Andrew Hetherington. That was really a fun time. Andrew is fun, engaging and a wonderful photographer. We swapped stories about working in the city now versus back in the day when I was working there (mid 80's). Some things remain, and some things are changed forever.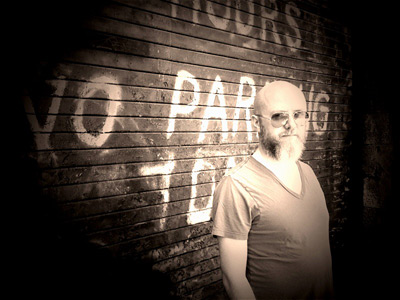 Andrew Hetherington, Photographer. iPhone image.
A final visit to an icon, Grand Central Station, and we were off to the hotel for a final night in the city. The next day we left to go to Baltimore for an advanced workshop that was also really exciting.
I love NY. I have made some decisions based on my recent visit. The energy that is found there, the culture and the incredible feeling of legacy overwhelms me, but yet I feel drawn to it. Alicia Keys says it well here, but I also think that I love Liza's version too (goosebumps, man).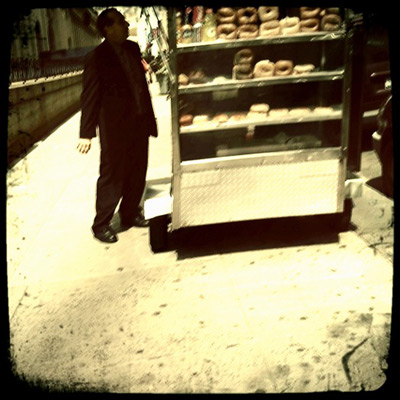 Vendor, NY. iPhone image.
Thanks for taking a walk with me through my week in NY. It was a changing experience for me, and there will be repercussions… heh.
If you are considering a workshop this year, take a moment to visit Learn to Light, and if you want to follow along with me on Twitter, well, there ya go.