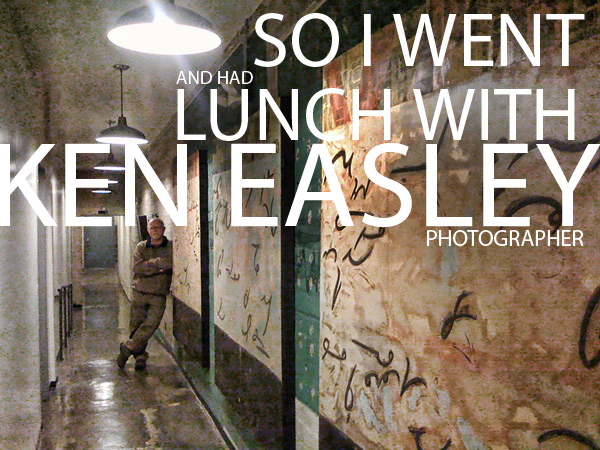 Full disclosure… Ken and I have been friends for about 25 years or so. We have traveled the back roads of the Sierras together and solved the ills of the world over about a hundred lunches. It is fun to present this interview with him for you all.
We met and chatted over lunch at a tiny little restaurant within walking distance of Ken's studio. The studio, by the way, is located in the very first studio in Arizona, and was a full TV Broadcast studio for decades. From "Wallace and Ladmo" to Ronald Reagan, the studio has seen its share of celebrities, actors and politicians. Today those same floors and walls house Ken's working commercial studio.
I just finished working on Ken's new website, and we launched it this week. Ken takes a minimalist approach to many things, as do I, so the site is very open, clean and easy to navigate. Here is a screen shot.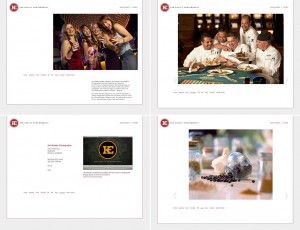 I brought along my trusty iPhone and did a few clicks, and Ken sent some images from his portfolio to share.
Ken has been shooting a wide variety of work ever since I met him. From landscapes to interiors, food to people, Ken shoots it all. His style also lends itself to a wide variety of applications.

Ken shoots just about every format camera there is. "I haven't pulled the Hasselblad out in a few years," he said with a smile. But I know he will soon. Ken is itching to do something new and different. He is looking for a challenge, a project to spend some time with. I am looking forward to seeing what he comes up with.

Recently Ken was invited to submit a print portfolio for a review process. He put together 10 images that showed his style and the breadth of his work. "It was a bit scary at first. I only chose 10 images, made large prints and put them into a very simple presentation box. I kept thinking that I should show more, second guessing myself on the decision to show only 10 pieces." He smiles when he tells me "it actually worked in my favor. The reviewers had more time to remember each image. I was surprised at how well it was received."

The studio is quite an old structure and has been everything from a TV studio, to offices and at one time held about a dozen radio stations. There are places in the building that don't really make sense now, but he has had fun hanging art and shooting in some of the passageways.

The studio is a huge room with a 2.5 story ceiling. There are still lighting instruments left on the railings above, and they give the space an amazingly fun feeling. The end of the studio has a second story walkway where clients and guests can stand and look down at the shoot in progress on the studio floor below.

Lunch at Matt's Big Breakfast was simply a great time. If you are in the area, you should drop in.

If you are considering a workshop, please take a look at the Lighting Essentials Workshop Site at Learn to Light. Now on to the LE Interview with Ken Easley.

1. How long have you been in business? Was it a slow transition or did you just open shop?
For whatever reasons, I never felt I had the "chops" to work in photography until I had my degree. A month after graduation with a BFA in Photography in 1980, I was a full time assistant in a commercial studio. Been making my living doing nothing but photography since. 2 years assisting, 4 years as an in house corporate photographer, then my own studio.
2. How did you get started? Any mentors or great stories here?
My first job was with Rick Gayle. He really opened my eyes to commercial photography. I saw first hand the level of commitment it would take to make it, and he also helped me realize that I could satisfy my creative drive in a commercial photography setting.
I've been interested in photography since I was 10 or 11. My first camera was a brownie starflash, a gift from my aunt. My strongest memories are trying to shoot frogs and waterbugs in Oak Creek Canyon. And my Dad complaining about how much film I was using and how expensive it would be to get it all processed. The next year I got an "Ansco Developing Kit".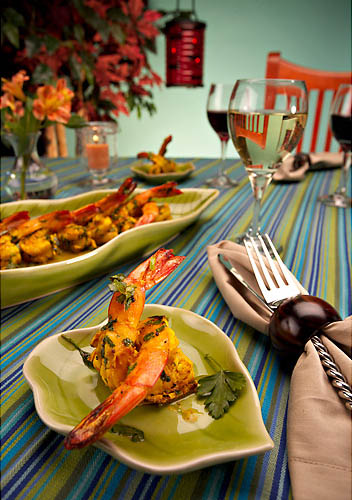 3. Describe an average week at your studio.
This has really changed over the years. I have gone from doing lots of small jobs, shooting almost every day, for years on end, to having several days between shoots. The crowd sourcing of digital images has made the small product illustration, for several hundred dollars or more, a thing of the past. Fortunately, somewhat by design, my average shoot is now much more extensive, more expensive and more profitable. Factor in the preproduction time and post production time expected on each shoot and I work just as many hours in a week. But, I'm doing fewer invoices.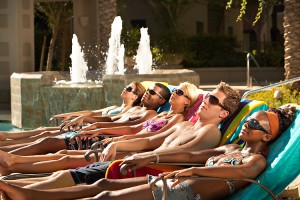 4. Why Phoenix? Have you considered anywhere else?
Born here. I guess I just got used to it. No snow, no earthquakes, no hurricanes, no tornadoes, just the heat which I really don't mind. My work has taken me all over the US. Personal travel even more. I've been to many places I love. Briefly considered lots of them, but no matter where I go, it just feels good to come home. I do love to travel though. I figured long ago that if my goal was to be a really big name in the biz, it pretty much had to be NY or Hollywood. Yes it's possible from other places, but much harder, almost a fluke. I made a conscious decision to stay local and try to work with companies that could send me out of town, rather than try to build relationships long distance. Now with the internet firmly taken hold, it matters less where you are from.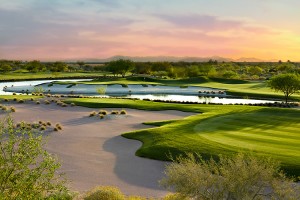 5. What motivates you, or gets you going? What do you use for inspiration?
Mostly other artists. Sometimes photographers, sometimes painters or sculptors. Anything that is visually new or interesting. That's part of the appeal of travel. Seeing new sites (oh, and food.)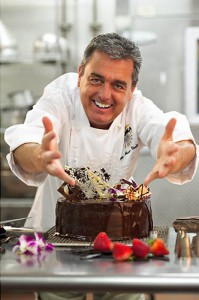 6. What is it you like the most about being a photographer? Do you do anything else for a hobby or avocation?
Paraphrasing the cliche, "a bad day as a photographer is better than a good day at almost anything else." I've mentioned this as a generality in conversation but it did actually happen to me. After a really bad day in the studio, nothing went right, not feeling well, etc., even left to go home early. Within a couple blocks of leaving the studio I passed a crew of street repair guys. It's 110 degrees, they are working with hot smelly asphalt and shovels. My day was not so bad.
I am a serious amateur woodworker. I like to think I'm an artist in that area too.While I do make practical things, including furniture for the house, etc. I really like woodturning. After working with art directors, meeting deadlines, running a business, it is very therapeutic to take what would most likely be a piece of firewood, and make a great big pile of wood shavings. If I happen to get a cool little bowl or vase or something out of it so much the better.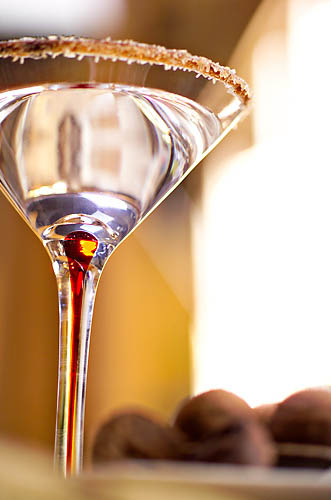 7. Are there any downsides to being a commercial photographer that you would like to change? How would you change them?
So many rambling thoughts on this. I have often thought that photographers should be licensed like doctors, or even plumbers and hair stylists. Make it illegal for someone to photograph a real job just because they have a 6 megapixel camera. I know it wouldn't work and probably shouldn't, but can't help thinking about it sometimes. The fact is, I'm really not interested in the photo assignments someone would trust to an unknown. I'd rather work with creative dedicated people who care about the end result. They see me as a part of the solution, not an afterthought. The change will ultimately be determined by the marketplace. Like anything else, some people will only want their company or brand to be associated with the best, or at least convey the idea that there is nothing better, while others will be satisfied with the cheapest solution to showing the customer the goods. The buyers will have to decide where along that scale they want to be. Individual photographers will have to decide where they will draw the line for their own work, I hope to stay much closer to the best.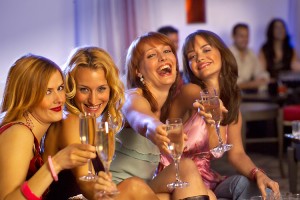 8. What was your most memorable assignment?
It's been a while now, but I spent two weeks in Alaska, shooting for the National Park Concessioner at Denali. We really got special treatment, did some great work, and saw things that blew my mind. Denali, (Mount McKinley) on summer solstice with not a cloud in the sky. Standing next to a beaver dam and looking over at a water level just below my eye level, being held back by some sticks and twigs, amazing.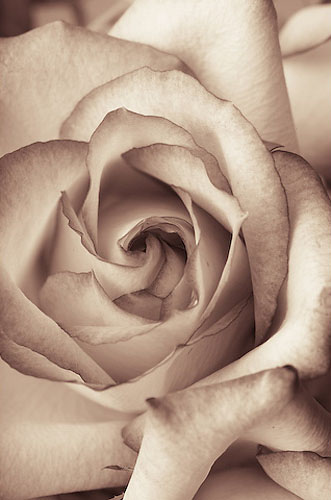 9. Any 'war' stories you would like to share? You know, the ones that always start with "There was this one job where…."
Every assignment has a little of this. I've never been a photojournalist, although that is part of what got me interested in photography as a kid. Nothing as harrowing as those guys see regularly. However, I did see my life flash before my eyes while shooting for a river rafting company on the Grand Canyon. I was way out on the nose of the raft while going through a rapid, Crystal Falls, and a guide who was holding my feet let go (to keep himself from going over) and I cartwheeled off the front, camera in my right hand and a rope wrapped around my left hand. I came up underneath and face against the bottom of the raft, and was more or less pinned there for what seemed like several minutes. Eventually I worked my way out from under and got my head above water a few yards downstream from the rapids. A couple shots of brandy and I was fine. It was a truly great trip.
10. What would be your ideal assignment?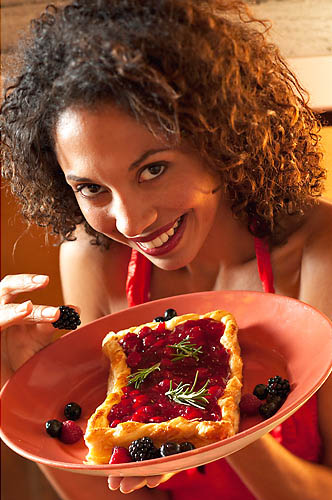 I like shooting way too many things. I guess a corporate job for a large multinational, where "corporate photographer" was on the same level as say, CFO, or CIO. Where I could determine what was next up to document, advertise or illustrate, and how. The company should be in several countries, have several subsidiaries in varying lines of business, and it would be nice if they were doing something good for the planet as well, perhaps they would have a large charitable arm or foundation. Of course all expenses would be covered, and I would have access to any equipment I wanted. I would never have to send an invoice or negotiate an assignment. fee, yet had a very respectable income.
11. Future plans for (your name) and his/her photography?
I'll be happy just to stay on top of technology and trends for my commercial work. I think I do a pretty good job of that but it takes a determined effort. Perhaps, like thousands of other photographers, try to do a little more fine art, and maybe even teach a little.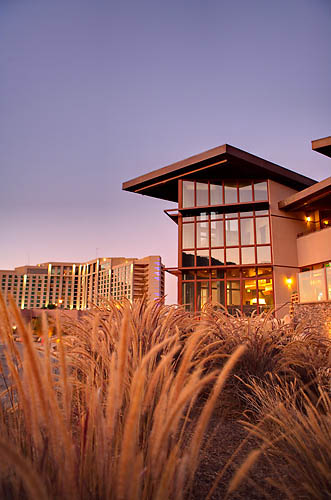 12. Tell us a little about your new work…
Personal work is always a struggle. If you are an ice cream taster for a living, you might not want ice cream on the weekends. That does not mean you don't love ice cream. Ongoing projects include simple studio floral/botanical shots. When I can, a series with the working title "modern ruins" that documents abandoned architecture. And a few other ideas that have been rumbling around in my mind for quite some time. Commercially, I will continue to strive for the interesting and challenging work. I've always done some video production, starting in 1990 or 91, and will look for opportunities for pushing that a little.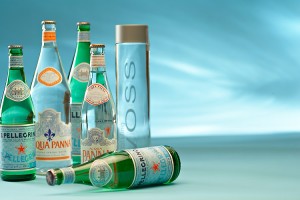 13. Oh, and what is on the music box right now at your studio?
(yes, it was supposed to be 12, but what the heck…)
Right now my iTunes is playing "The Crusaders." My taste in music is fairly eclectic. From Green Day to Billie Holiday. Last album into the collection was Tomo Fujita – Jazz/Rock/Blues electric guitar instrumental (iTunes says his genre is blues.)
Thanks Ken.
You can visit Ken's Site Here. And drop him an email if you are wanting to take a look at the book.
Thanks for visiting the site, folks. You can follow me on Twitter if you are twitterly inclined. Workshop information is here, and my website is here.