WELCOME TO THE P52 FREE EDITION FOR 2017
These are real world assignments drawn from assignments professional photographers are getting all over the world. They have parameters that must be met, goals that must be reached. You will be challenged on every assignment.
While there are creative 52 week projects out there with assignments like "Red", or "Leading lines", or "Soft landscape", the assignments you will receive here are far different. Here the assignments mimic the real world of a commercial / editorial photographer and as such you have to remember that you are working for someone else.
Not just a pretty picture for your wall, these assignments must help your 'clients' make more sales, drive more traffic, make people interested in a product or service, or simply get people to stop turning the page long enough to begin to see the article or offer.
Commercial / Editorial  photography.
It ain't for the faint of heart. It won't be the choice for the timid. This is bold work with tough customers demanding your very best.
Please note: we are not approaching these assignments from a consumer photographer position. These are not wedding, baby, maternity, or boudoir assignments for those who are shooting for the public. We are also not focusing at all on Photojournalism or the "National Geographic" type of reportage photography.
These assignments are meant for photographers wanting to work for magazines, designers, ad agencies and corporations.
Just want you all to know that.
And we keep the assignments real by drawing upon real assignments being given to professional commercial photographers.
While all the assignments themselves are created for this workshop, they will have the specs laid out just like a real commercial assignment would have, and you will measure your work based on that criteria as well as how you performed as a creative. If you were looking for a challenge – here you go.
You can start the assignments below.
You do not have to them in order so whenever you start the workshop just jump in and take a look around.
A new assignment every Monday morning.
THIS PROJECT 52 IS DIFFERENT
Many one-assignment-per-week projects focus on the loose, 'creative' words or ideas that are really fun for the amateur beginning to learn their camera. They are absolutely a great way to learn to see through a lens and deal with the real challenges photography can give us all.
We take a different approach here. We want you to think about how it would work if you were a professional photographer. How would you approach an image differently if it were going to be used in a publication to help the story along, or in an advertisement that contained words, logos, and other vital information? How would you think differently about making a portrait if it was going to be used to help sell a product or service?
These are the types of assignments you will be getting here. Real-life assignments to get your creativity into high gear, and also challenge the hell out of a lot of assumptions you may have had about professional assignment photography
To fully engage with the other photographers taking part, and to share your images, sign up for this mailing list. We will not spam you, nor fill your inbox. Each week I will send you complimentary items for the assignment you are working on, and you will be invited to the super, double secret Facebook Group where you can post images, get critiques, and generally have a lot of photo fun.
Sign up here!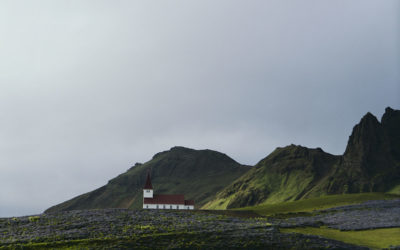 The client wants to see something special for his new PR work for a local church. The image should not have any cars in the parking lot and light MUST be on the front of the church. The client is suggesting a very early morning shot (or sunset if the light is better...
read more