EDIT:
In the discussion above, we look at this image by the incomparable Herb Ritts.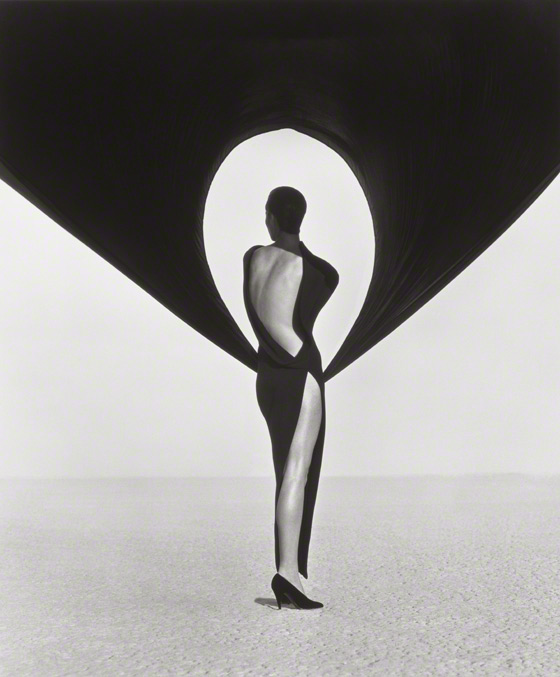 We were wondering where the shadow of the black cloth went. I know that Ritts shot film, and figured there must be another answer for where the shadow went.
Then I researched this photo: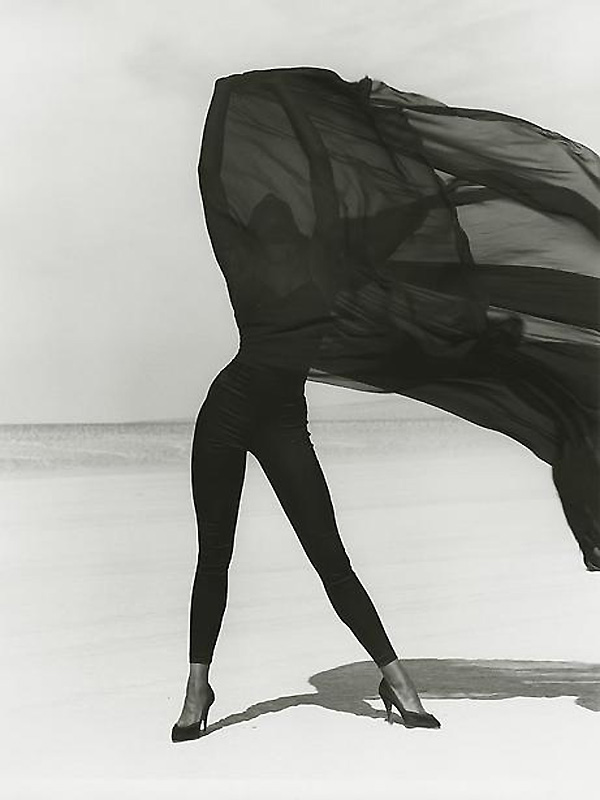 From the same shoot, and the shadow is plainly visible. As it must be for the light to present the way it is on the image above it. It appears that Ritts indeed took out the shadows in post… whether it was digitized or multiple printers, the shadow was removed.
See this close up of the image two above: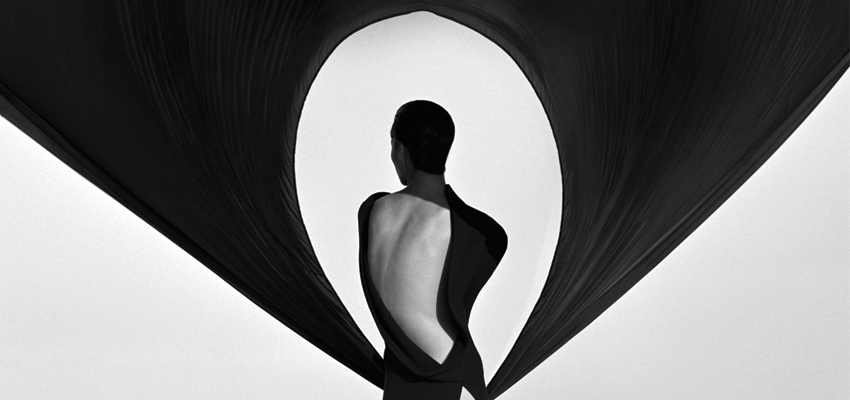 That is INDEED a hard shadow on her face and neck. This indicates a very bright light, and since the cloth was casting a shadow to the left, it would only stand to reason that the shadow would be cast from the model as well… but…

Seeing the dark, sharp transition on her face and neck from the light source that is clearly leaving bright speculars on her legs, it is only logical that the shadow was removed in post in order to create a more graphically interesting image.
Another example: There is no way to make this shot without a shadow of the cloth… it has been – – eliminated.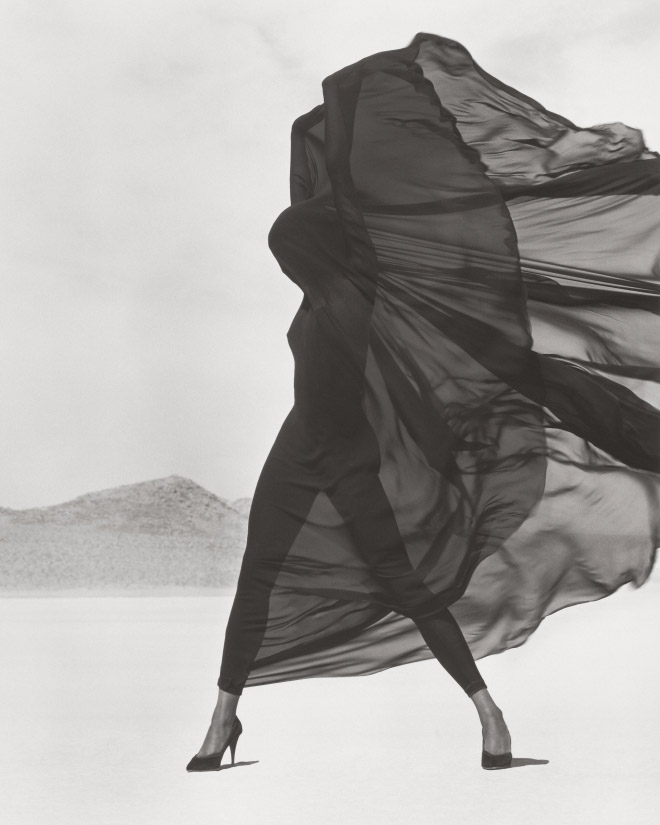 Mystery solved.