Photographer Girish Bashavar, Ohio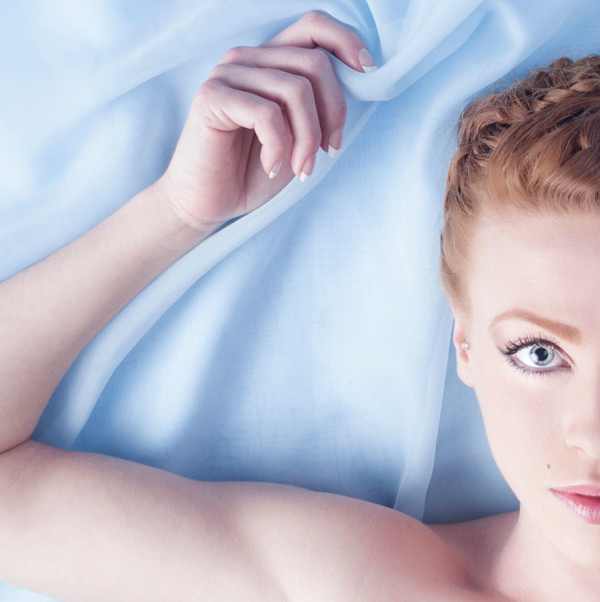 In this photograph by Girish Balshavar of Dayton, Ohio, the model is lit with one large source to camera left, and slightly below the subjects elbow. The light source, a softbox, is only a little out of frame and providing soft, washed light across the models arm and skin. Attention to styling pays off with tightly woven hair, perfect nails and excellent makeup. Note the models excellent hand position as well. Fingers are curled and the hand feels comfortable and relaxed. The low camera angle provides the shadow side of the arms and creates shape.
Takeways:
There are times when a lower than normal lighting angle can be used for dramatic effect.
Assignment:
Using a softbox or umbrella, place the center of the light slightly below the chin and work the pose to make it look natural and glamorous.  Do not let the eyes go dark from cheek shadows, nor should you have a "horror-film" look to the image. Work the body, shoulders and pose to provide a state of naturalness to the lower than normal light source. In other words, provide context for the light.
Your browser does not support iFrame.