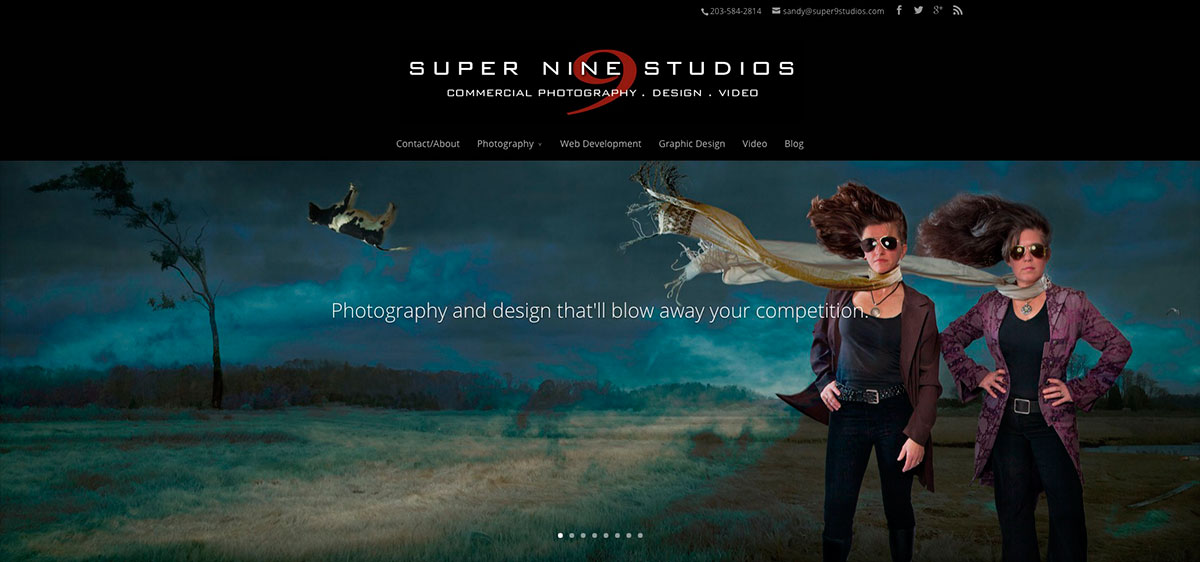 Irene Liebler was one of the Project 52 members from a few years ago. She did the course twice, I believe and rarely missed an assignment. She also rarely did an image that we were not blown away by. Irene is a consummate artist, and a painstaking perfectionist when it comes to making the image she sees in her head.
She is also a commercial photographer in a small town near Hartford, Connecticut.
Her partner, Sandy Connolly is also a photographer who also does business development and produces many of the shots they do. Together they are the "Hurricans"… you just have to think about that one… heh. And they do their work together at Super Nine Studios.
Links:
Super Nine Studios Website
Super Nine Studios Facebook Page
Twitter
G+
Blog
As you know, the world of commercial photography runs the gamut from highly creative approaches to providing the client with exactly what they want. Irene and Sandy do just that – providing a creative pallet when needed, but also capable of creating the working commercial photograph when it is appropriate.
Some examples of the work Irene and Sandy create at Super Nine Studios, Connecticut.
A video interview we did for you is here, and Irene and Sandy discuss their unique working arrangements, how they got started, what is happening now and plans for growth in the coming months/years. They also share a few of their assignments with you as well as provide a few tips for those just getting started.
We will be presenting more of the Project 52 members who have successfully made the jump into professional commercial photography all month.
I am doing Project 52 one more time; I call it the "No Fear" edition and enrollment is now until the end of June, or we get 100 students whichever comes first. (At this point, registration has been open to the public for 24 hours and we are over half way there.)
Thanks for visiting.