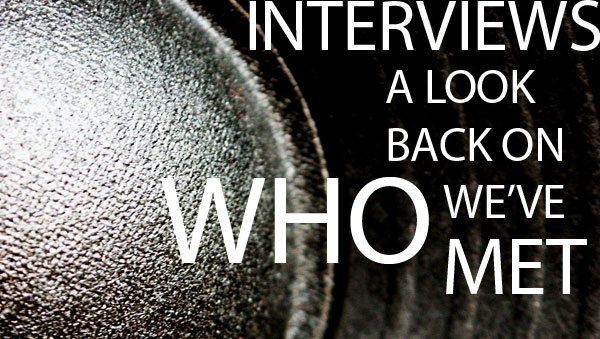 I have had the wonderful opportunity to hear from lots of terrific, upbeat and successful photographers at Lighting Essentials. We have posted interviews with many talented people working in this most incredible business. They maybe aren't the most famous around, but that is our focus. The 'Big Guns' are interviewed all over the place. I want to get to know and introduce you all to the talent that it out there in towns like yours, and working in the business that you want to work in. Most recently we featured "Four Photographers on the Trek to the Top" and David Giral.
Yeah, I know – everyone who is anyone works in NY or is so famous that entire terabytes of blogs are devoted to them. Sorry, I don't buy that. Most of us in this business will never be famous, and most of us don't care. We want to work for excellent clients and provide excellent work. And enjoy our passion in the places we love.
So we will continue here at Lighting Essentials to bring you the interviews with working, successful and excited photographers from all over the world… even NY, and hope that you learn something from each of them.
Claire Curran Corbett: Dallas
"I definitely enjoy fashion and am motivated by current trends. I spend a lot of time going through foreign publications and online looking for new things… color palates, hair styles, etc. I try and keep my book looking current, and love to test out new lighting ideas to create moods that go with the wardrobe."

Ken Easley: Phoenix
"I've been interested in photography since I was 10 or 11. My first camera was a brownie starflash, a gift from my aunt. My strongest memories are trying to shoot frogs and waterbugs in Oak Creek Canyon. And my Dad complaining about how much film I was using and how expensive it would be to get it all processed. The next year I got an "Ansco Developing Kit"."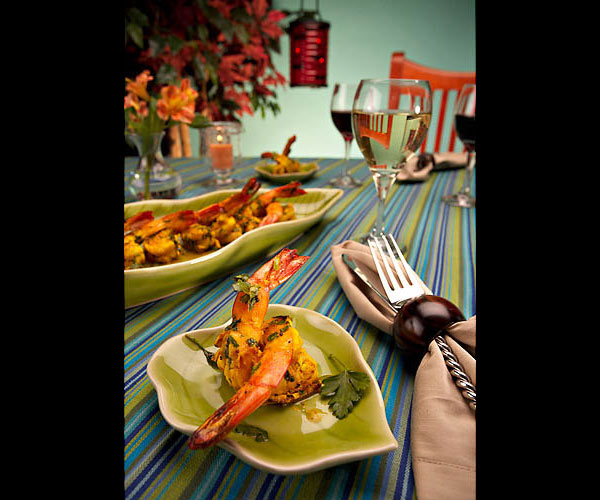 More Photographers to get to know after the jump.

Eduardo Frances: San Salvador
"I've been at this for almost 4 years of non-stop fun! To tell you the truth, I think it was slow in some parts and fast in others, I started as a photographer for a small model agency here, then I worked for another photographer (something I now regret because he is not a good person) and after that I decided to go "solo", and here I am now!."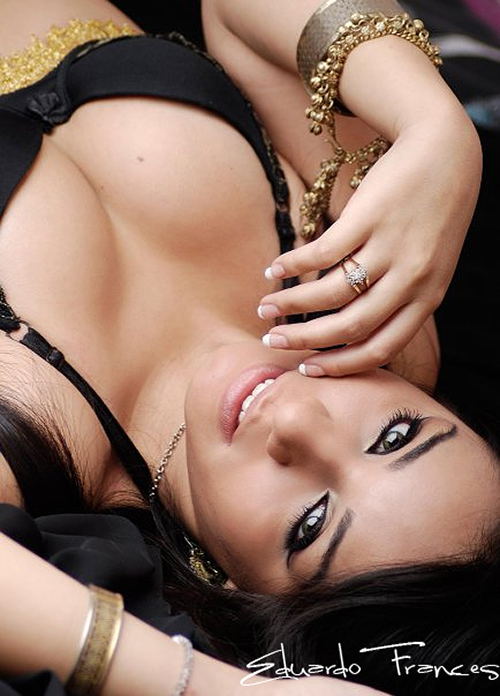 Photo by Eduardo Frances
Grant Lovett: Nashville
"Most of the bad experiences I have had have been long burned from my memory as I tend to move on as quickly as possible from them. There are still a few that remain with me still today, but that is just part of the business. It is impossible to please everyone, so I try not to focus on them and instead remember the good ones. It helps keep me sane."


Photo by Grant Lovett
Steve Korn: Seattle
"I love the creative process. I love envisioning something and then trying to make it come to fruition. I like that, try as I might, intangible elements will always have an influence on the outcome. Whether it's how my subject will respond, the weather or a technical problem I have to solve, all of these elements bring vitality and a bit of the unknown to every situation."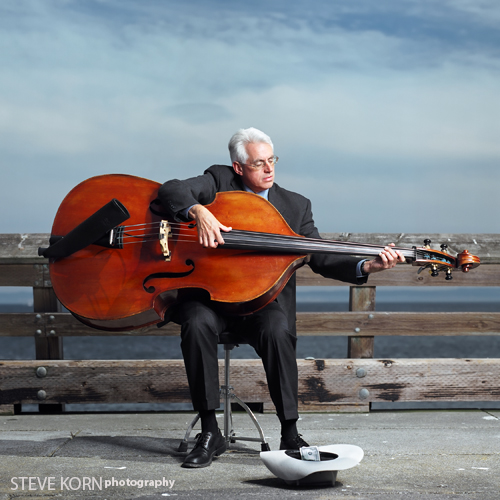 Photo by Steve Korn
Kirk Tuck: Austin
"My core motivation is a curiosity about what makes every one so different. I'm trying to find that intersection between common touchstones of humanity and all the things that make everyone so different. It's the differences that make it all interesting just as it's the little flaws that make portrait sitters both vulnerable and beautiful. I photograph the way I'd like to write a novel. Observation and narrative. Description and storytelling."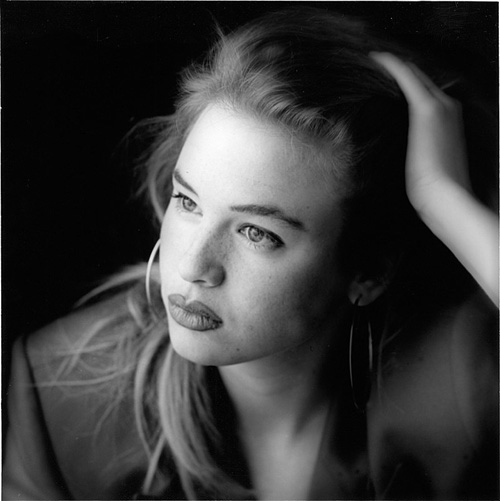 Photo by Kirk Tuck
Tom Miles: London
"There are many things I love about my job, but after all these years I think the best thing is getting to meet and work with truly exceptional people, on a regular basis, and being placed in interesting situations all the time. When I'm sent to photograph someone it's usually because they're exceptional in some way. They may be Olympic Athletes, cancer survivors, millionaires, or any number of things. I've always been attracted to people who stand out from the crowd a bit, and I guess that side of my nature is very fulfilled shooting what I shoot."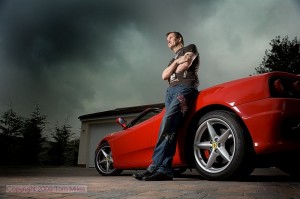 Photo by Tom Miles
Daron Shade: Tucson
"I have a notebook with filled with image idea sketches, and I draw from that for both personal and professional assignments. This book also has lists of locations , time of year , time of day and weather conditions I predict would make a remarkable image. I've also learned to rely heavily on Google Earth to plan my landscape photography. In fact, I'm going to include a photo for your readers that was visualized and planned using Google Earth. Without that 3d mapping tool, I would have had much more difficulty finding the best location and time of year to capture the depth in this image."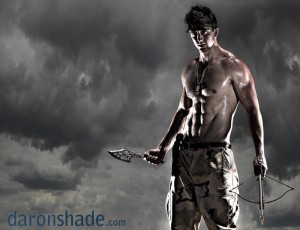 Photo by Daron Shade
Chris Bohnhoff: Minneapolis
"What gets me going is the chance to interact with really cool photo subjects. Photography is my creative outlet for sure, but what I've really come to value about life as a photographer is that a photo shoot is a great excuse to interact in a meaningful way with people that I probably wouldn't have met otherwise. Hanging with chefs in their kitchens and watching them create, talking to college professors about their teaching experiences, even being with a family on a wedding day – the interactions with subjects are what make my career so fulfilling and rewarding. And seeing my images used to tell their stories is just a huge honor."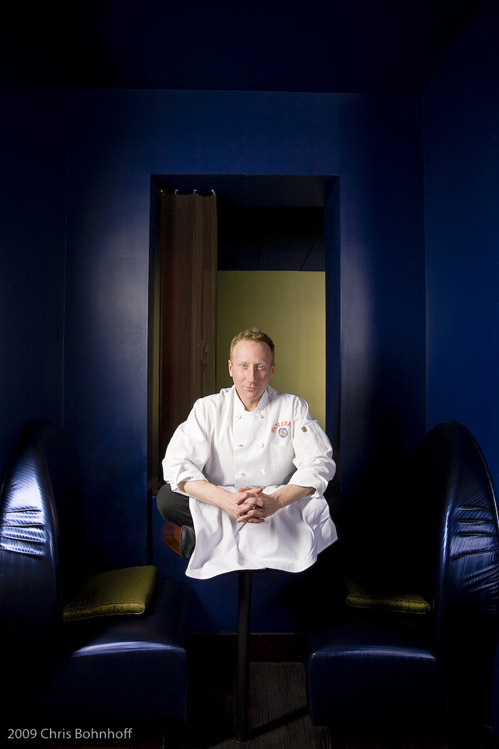 Photo By Chris Bohnhoff
David Giral: Montreal
"I breathe photography and spend each and everyday either taking photos or editing them, or looking at photos from others . The feelings you get from taking photos and editing them are really amazing, it's like being connected to the universe. I'm very curious, enthusiastic and driven. Most of my inspiration comes from within and from the beauty of people's souls and of the world surrounding us."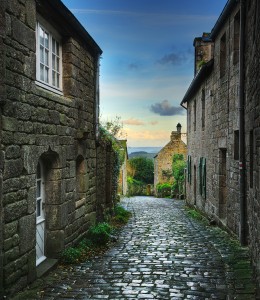 Photo by David Giral
I hope you enjoy these great interviews with hard working photographers in all kinds of markets. There are lots of places that interview all the big "stars" but at Lighting Essentials we know that there are a lot of great photographers who are not already household names. We give them the voice to be heard here on our humble little magazine.
As always, if you would like to stalk me on Twitter, feel free. Workshop information is on Learn to Light.
See you soon!