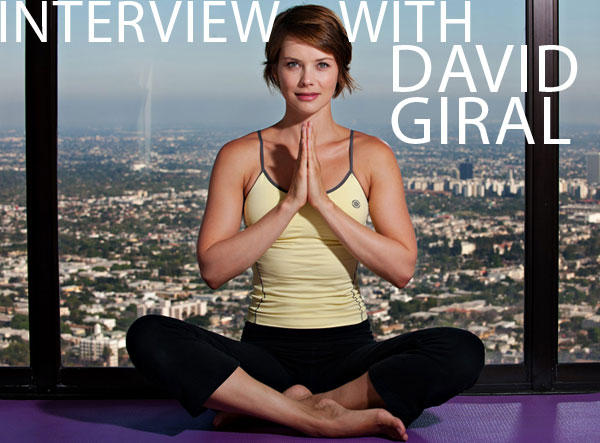 Our Interview with Montreal Photographer David Giral. I met David in Toronto at the Workshop. I loved his work and asked him to do this interview with us.
1. How long have you been in business? Was it a slow transition or did you just open shop?
Until recently, I didn't believe that I had what it take to be self-employed. So switching from IT consulting in the financial industry to photography full time has been a slow process, which started in May 2009. I was still working part time employed as a consultant but since March 2009, I am now a full time photographer and since I've never looked back. It was time to move on and really give it a try.
2. How did you get started? Any mentors or great stories here?
It all started in June 2004 when I bought my first digital camera. Before that, for various reasons, I never really had the chance to really explore photography and had probably shot 6-7 rolls of film (I actually knew how to use Photoshop before doing photography). Even though I wasn't shooting at the time, I had always been fascinated not only by beautiful architecture and interiors, urban environments and landscapes of Europe but also by people. As soon as I started shooting, it felt like I had to make up for all those lost years. I then realized how much I liked taking pictures and really started snapping like crazy and I then opened an account on Flickr in September 2004. The dynamics on Flickr were amazing up until the recent years and the feedback I was getting on my photos was priceless and I would probably not be where I am at without that precious feedback. At the beginning, I was mainly selling stock photos through Flickr and Alamy, I then started to be commissioned for architecture assignments. Because I wanted to add a human dimension to my photography, I decided to also specialize in headshots and lifestyle photography (for spas and yoga studios). I also do a lot of event photography for major electronic music venues and high profile events.
Regarding my influences, I would say that my grand-mother who was a painter (and also a poet and writer) was definitely my first source of inspiration, she used to live in the mountains of Pyrénées in France, in a beautiful old medieval village with an amazing view over a beautiful valley. She used to paint landscapes and beautiful places of the south of France. The first photographer who really inspired me was Arnaud Frich, an amazing french photographer who is specialized in night photography and got me hooked on "blue hour" photography. The only person I really consider as a mentor is my friend Bobby Alcott, a talented photographer from Detroit whom I met through Flickr. He has always been there at key moments of my career as a photographer and I can't wait to collaborate with him on a few projects this year.
3. Describe an average week at your studio.
Everything is so new! I usually start my week by sending emails, calling clients, finding new leads and organizing my schedule. When I don't shoot events, portraits or architecture/lifestyle assignments, I'm editing photos, reorganizing my portfolios or figuring ways improving my business processes. When I have some downtime and when I am not a dad, I give tailor made Photoshop trainings (focused on the workflow).
4. Why Montreal? Have you considered anywhere else?
I moved to Montreal from France in 1997, did my university degree there (in Geology and environmental management) and went back to Paris for 3 years before coming back as an immigrant in Montreal in 2003. What inspired me so much about Montreal is that it is a bilingual city with interesting architecture and it's right in the middle between the west coast and Europe. I am planning to stay there for a while and work between the west coast (mainly Los Angeles), the east coast (NYC and Miami) and Europe (Paris). I love traveling and discovering new places and new people.

5. What motivates you, or gets you going? What do you use for inspiration?
I breathe photography and spend each and everyday either taking photos or editing them, or looking at photos from others . The feelings you get from taking photos and editing them are really amazing, it's like being connected to the universe. I'm very curious, enthusiastic and driven. Most of my inspiration comes from within and from the beauty of people's souls and of the world surrounding us.
6. What is it you like the most about being a photographer? Do you do anything else for a hobby or avocation?
I love meeting and connecting with new people everyday and I also love the beauty of things, places and people I shoot, it's always about finding the right angle to anything you photograph. Editing is also so rewarding when you get results that reflects your vision.
I've been a geologist, an IT consultant but it wasn't my vocation. Photography is, and it's also the best way I found to get to meet a lot of new people and learn about them.
I'm also an avid runner and yoga practitioner.
7. Are there any downsides to being a commercial photographer that you would like to change? How would you change them?
As in many other business, there is a constant need to educate our clients so they understand the value of our work, by showing them our workflow, how we handle a project up until the delivery of the product. I also personally try to communicate as much as possible that I don't sell just plain photos but products containing photos that are carefully planned and edited. In the end, I think there is always room for photographers who always look to put the best product on the table, even if you have to spend more energy trying to market it at the beginning.
8. What was your most memorable assignment?
The next one. I always keep moving forward and never look for too long in the rear mirror. I think our ability to evolve and create even more striking images is limitless.
9. Any 'war' stories you would like to share? You know, the ones that always start with "There was this one job where…."
I'm way too young for war stories! Being in front of 100.000 people taking photos at Electric Daisy Carnival in Los Angeles last June is really something special. Shooting a red carpet with studio flash on the sidewalk at 1:30am for the Grand Prix Week-end was also quite an experience. Driving from San Francisco to Vancouver was also quite an experience!
10. What would be your ideal assignment?
If I had to pick a dream assignment, it would be shooting the interiors and exteriors, the cover of Travel+Leisure and a few portraits in one of the world most beautiful hotels.
11. Future plans for David Giral and his photography?
Improving my portfolios and my business processes and bringing them to the next level is always one of my top priorities. Expanding my network so I am able to work more often in areas such LA, NY or Miami is also key to my marketing strategy.
Even though I am currently focusing on events, portraits and commercial/residential architecture photography for small companies, I will soon start contacting bigger firms more aggressively once I think my work will have reached that level.
I am also working on my photo/photoshop workshop Light Engineering: RAW, DRI, HDR workflow for architecture and landscape photographers and really hope to launch it soon!
12. Tell us a little about your new work…
One of my current struggles is to let go of technical perfection and keep on redefining my vision. For that reason, there is no other way to progress quickly than going outside of my comfort zone as often as possible. I also keep on adding a spiritual dimension to my photos with yoga and I think it's an avenue that I would love to explore further. Also because I love DJs and their music, I started shooting DJs portfolios and there are a lot of things I would like to try out like mixing HDR and portraits a bit like Joel Grimes.
However, my list of avenues to explore is unlimited and there are a few other personal projects that I would like to try out very soon.
[davidgiral-08.jpg]
13. Oh, and what is on the music box right now at your studio?
(yes, it was supposed to be 12, but what the heck…)
Techno music: progressive trance (Armin Van Buren), progressive house and tech house (Blond:Ish). This type music gets me flowing when editing. It also makes clients comfortable.
—
Thanks David.