The assignment was to illustrate the phrase: "I Could'a Been a Contender". Taken from the Marlon Brando movie, "On the Waterfront", the phrase has been used to mean a lot of similar feelings… not making the cut, not being good enough, or being held back.
The P52 Pros came through with some amazing work.
I want to share them with you here.
To see more work from the Project 52 Pro shooters, visit the site at www.project52pros.com.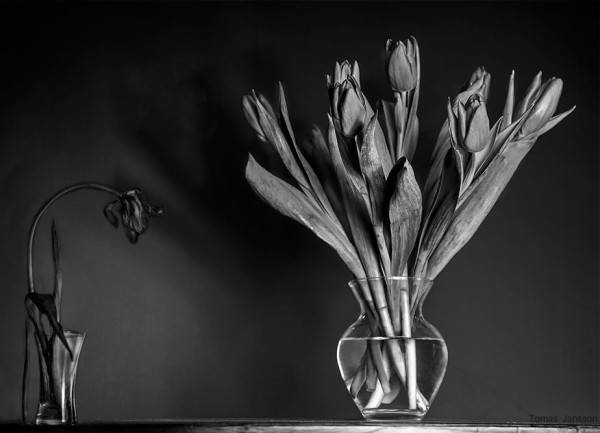 Tomas Jansson used a large softbox to camera right, and a white fill card to camera left in this still life.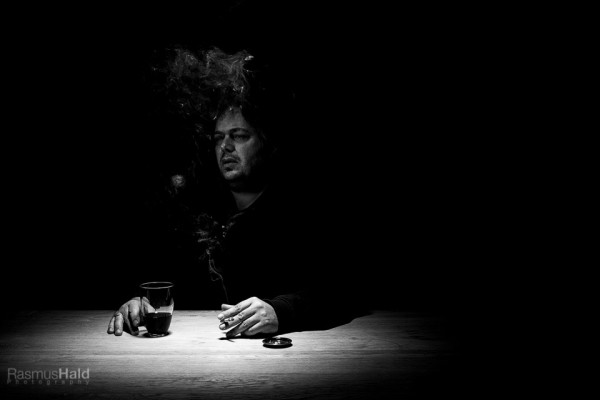 Rasmus Hald wanted a feeling of sadness and introspection. He used a 15 degree grid spot on the main overhead light, and a 30 degree grid on the face of his subject, dialed down well below the exposure of the hands. This gives the image a powerful, selective feeling of isolation.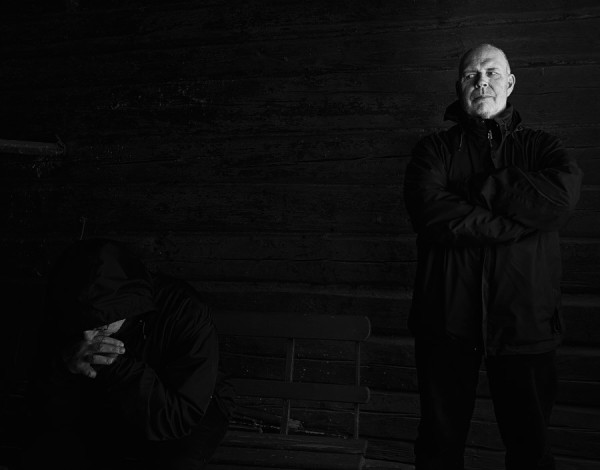 Anders Eriksson kept the image very dark, and the mystery quite high. A single medium softbox was used on both half of the images which were then assembled in Photoshop.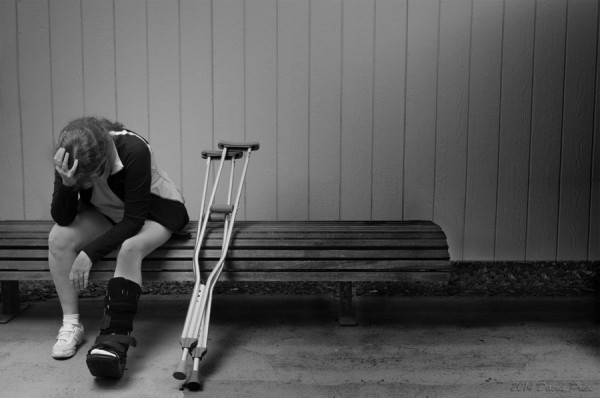 David Price wanted a feeling of isolation and sadness, so he used the composition and lighting to achieve a feeling of despair.  A single medium softbox from camera left was skillfully blended with the ambient sunlight to present a very cohesive image.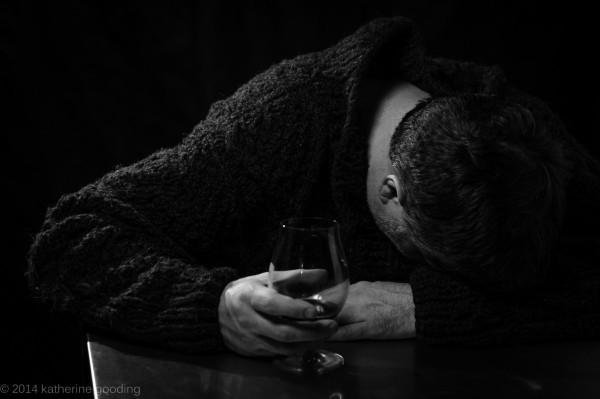 Katherine Gooding used a single small modified flash to make this emotionally heavy image. A fill card to camera right kept a very small amount of detail in his hair on the shadow side, and the light on the rough sweater lets us feel the texture as well as witness the pose of surrender.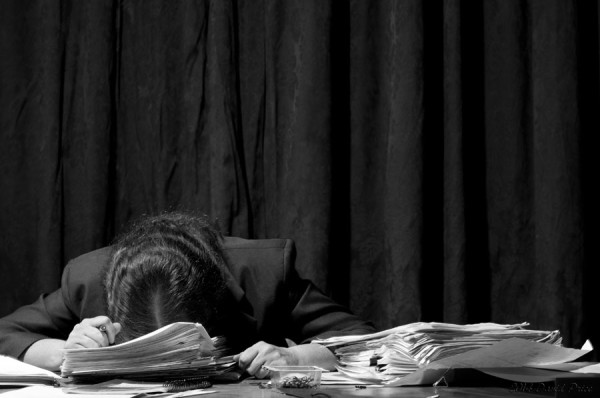 David Price also submitted this feeling of loss and despair. A single strobe with a reflector was used high on camera left. The sharpness of the unmodified reflector gives extra detail to the mountain of paperwork that has 'temporarily we hope' halted the progress of the subject.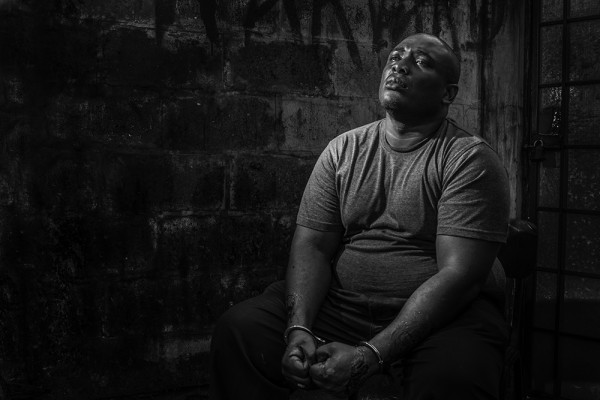 Alicia Bonterre worked with a friend to make this haunting photograph in Trinidad. A single gridded light and intentional underexposure gave a gritty edginess to the image.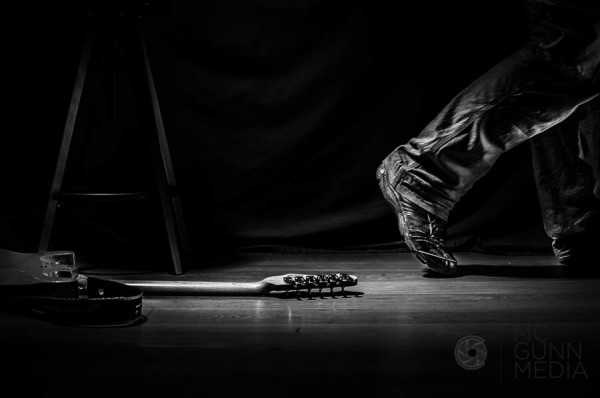 Filipe Martins entry also uses a pool of light to emphasize the loss and pain of not being able to cut it on something you love to do.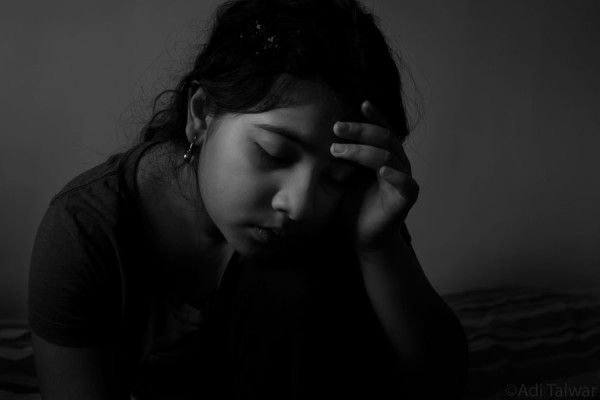 Adi Talwar used window light and carefully selected exposure. A lovely, moody portrait of his daughter.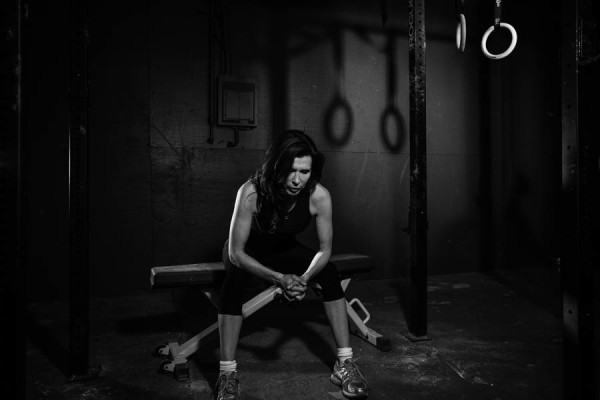 Bob Knill's entry shows the pain of loss with pools of light and shadows telling the story. The subject's sense of loss is wonderfully played by his model.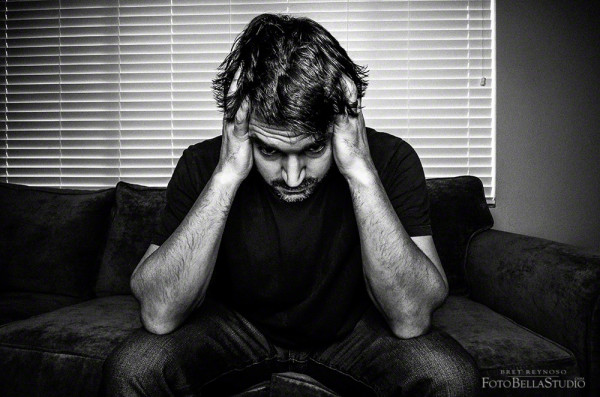 A single gridded softbox from camera axis gives a punchy light to this portrait. Bret Reynoso chose the graphic lines of a strongly backlit window shade to be his canvas.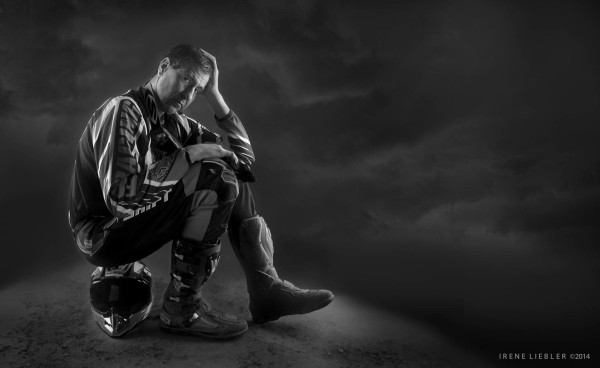 Irene Liebler's neighbor is a motocross rider and familiar with the pain that riders meet when they lose. Irene used three softboxes to give this portrait emphasis. and the great edgework of the light adds dimension as well.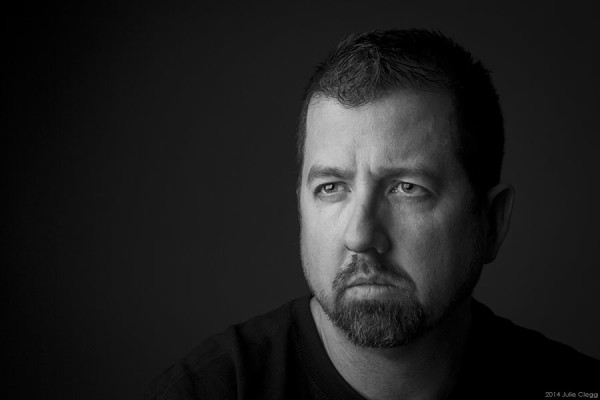 Julie Clegg chose a single very large softbox in very close for this "contender". Great direction and a subject willing to 'emote' gives us this strong portrait.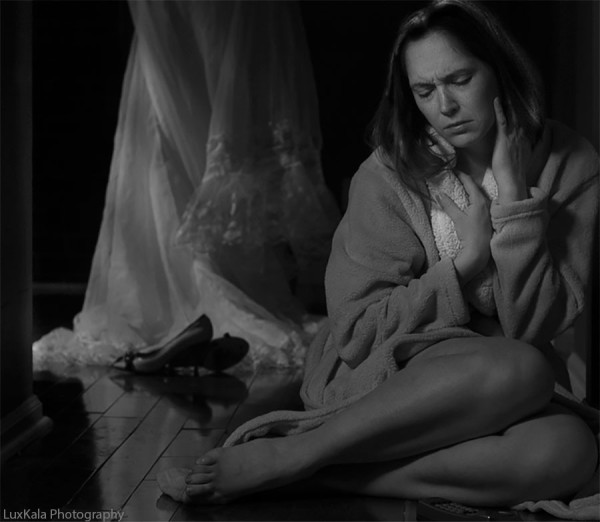 A sense of loss and a style reminiscent of 'film-noire' was the impetus for this image by Girish Basavar. Using a hallway and a beauty dish, he was able to make this image of high emotion. Grid spots from left and right behind added additional light to help tell the story.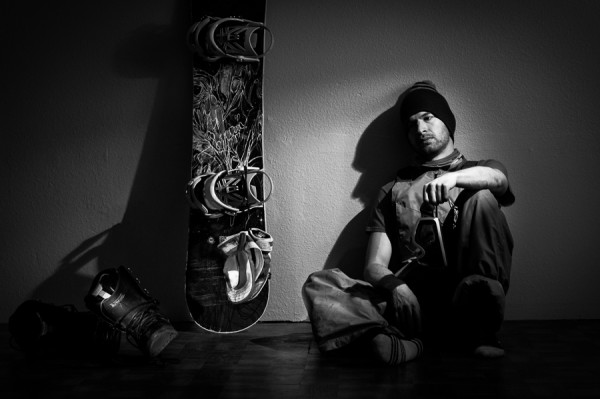 Peter Dopchev shows us the moment when a competitor realizes it is all over for him this season. A small pool of light and a cinematic approach to using the shadows adds a bit of mystery to this understated portrait.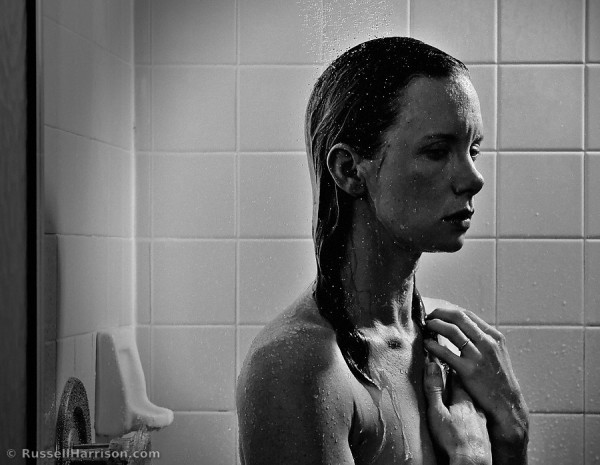 Russel Harrison reveals the moment when finally alone and away from the crowds, an athlete reflects back on the loss. Strong emotions from the subject and a sense of understatement makes a powerful portrait. A single speedlight, tightly wrapped in plastic to stay dry, is fired from the back of the shower and diffused with additional plastic material.
Project 52 Pros is one of the most fun and important things I have ever done. To see this quality of work coming out of the group is simply stunning.
Thanks to all the P52 members for keeping it real.