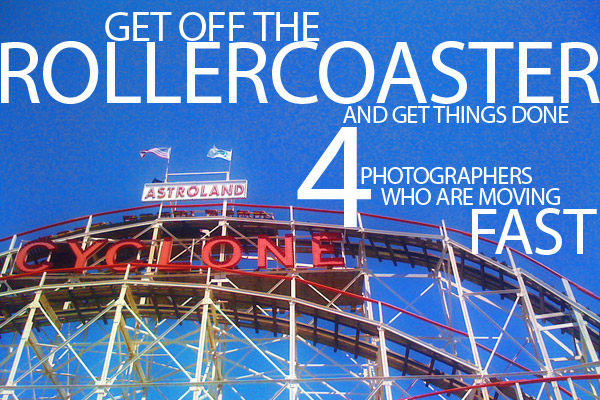 Guys… I got so tired of hearing how it is so horrible out there, and how there's no this and no that. I just got over it. So I decided to put out a tweet for some emerging photographers to chat with. No formal questions, just some chatting. I was so happy when I got several takers early on, and we set some times and got together for some fun chat.
I will share their stories after the obligatory news from around the web and some important links I think you should have. Check them out after the jump.
A few important posts from around the interwebs:
"Great Work is Memorable – Good Work is Experience" over at Permission to Suck. Great post and a lot to think about.
Kirk Tuck shares "The Ten Trends I Am Fond Of" at his blog, The Visual Science Lab.
Selina Maitreya has a very poignant post. "What's Old is New Again…." that you really should read.
Jake Chessum has a new blog – no words, just a picture every day. I love his work.
"May I Feel, Said He" is a wonderful little post at Rodney Smith's great photography blog, The End Starts Here.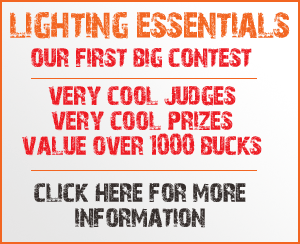 On the LE site, you should know that we are having a contest for photographers. It is our first big contest and the prizes are worth over $1000 at this point… and more may be coming. it involves shooting to a layout, and is something that should be a lot of fun for you.
If you are in the Columbus, Ohio area this Wednesday evening, drop in and say hi at MPEX around 6PM. I am speaking on lighting for portraiture and photography in general. More information here.
And we have had some really interesting posts recently:
Daron Shade shows us how to make our sites viewable on handheld devices and iPads.
We look into the stupidity that was a recent DPP article on being happy when people steal your work. (Gets pretty passionate in the comments.)
And if you are thinking about being an assistant, take a look at our Ten Things that could help. There is some more info in the comments so read the whole thing.

Workshop News:
I have a few openings left for the July/August one-on-one personal portfolio building workshops. I will put all the info together for you all this week, so look for the information. Almost booked up before I put the word out, so that is definitely cool and humbling. Thanks.
July is the Denver Workshop. It is really a very special place and we have some special things to do up in that mile-high city. I hope to meet a bunch of you up there, and I am already booked for the flight. If you are interested in doing a workshop this year, I would lead you to my page of testimonial and comments from folks who have taken the workshop. I teach by showing, telling and then having you DO IT… and there is no downtime… we do and discuss and look at and make photographs for two full days.
In August we will be going to Flagstaff for a really exciting and special workshop. Deserts, mountains, old Route 66 and move are right there in the fantastic and cool city of Flagstaff. This will be a very special workshop as well, so if you are thinking you may want to get out of the heat and spend some time in the mountains shooting… take a look at Learn to Light for more info.
Well, that's it for the blurbs and stuff, let's get on to the four photographers who are making stuff happen.



NOTE: All four of these photographers are full time photographers, not part time. That was part of the deal when I was looking for people to chat with.
First up is Dom Romney, Stratford UK. Website: ModernPics
Dom started out in Journalism, and working for local newspapers. He moved on when he realized that the life of a PJ was not what he wanted to do for the rest of his life. So he changed gears and began working on something totally different… hot rods. American style hot rods in Stratford, England.
And it is working for him. Dom has been a full time photographer for 3 years.
He is currently taking assignments from several magazines and is coming to the states to shoot the races at Bonneville next month. His niche also provides him an opportunity to excel in dealing with clients who have very demanding expectations.
His "main tool" is how fast he can get his pictures up to his Photoshelter account and get the clients up there to view/order the images. Dom prides himself in keeping his work in front of publishers as fast as possible. He stays busy with a shooting schedule that runs from hot to crazy.
Next up: some direct mail marketing: Postcards targeted to lists he is purchasing from a professional list builder. His focus in on the clients in the business who are not currently shooting with him, and editorial clients all over the UK and Europe. Dom works the Photoshelter SEO friendly pages to help get the images found and his name in front of the clients he wants to reach.
Here are some of Dom's images for you to enjoy.

Dom Romney,
Renault MSA young Motor Sport photographer of the year 2010
Modernpics.co.uk – Home to Europe's premier Drag racing photography–
———————————-
Next up, Maryelle St. Clare. Website here.
Maryelle has been a photographer for 3 years now. Her specialty is music photography. Based in Atlanta, Mareyelle has been photographing band for publicity and promotion and has been working for magazines as well.
She stays in touch with her clients personally, and keeps her marketing on a one to one basis. She is planning some direct mail and other campaigns for the second half of the year, but for now she is busy with the PR firms and music agents in the Atlanta area.
Magazines have been picking up more and more of her images, and now she is enjoying some assignment work as well as the live-band shoots. Maryelle is well acquainted with the 3-song rule. She has also learned the ins and outs of getting the best shooting spots for the stages as well as how to deal with agents, management and artists.
Her pet peeve is the photographers who don't know what the value of the image is. Her next promotion may focus on the ways that great photography can help define the band and its 'personality'. She is planning some targeted direct mail for the fall and spring.
Here are a few of Maryelle's images.

———————————-
Matt and Agnes Hage (website) are a couple living in Anchorage, Alaska. Currently their client list includes some of the biggest names in outdoor equipment and lifestyle gear. That is by plan.
Matt told me that they focus on doing what they love doing… the outdoors. "The work we do is what we're about," he states matter-of-factly. And it shows in their photographs.
They just recently updated their website with full screen images to capture the majesty of some of the places they photograph. It is only one point of the Matt and Agnes' multi-point marketing efforts. From personal contact through portfolio review, they keep it quite personal and prefer to work with clients who trust them. That trust comes from the one on one contact that they make with each of their clients.
"We start with a phone call, then a mailing, and then the portfolio showing." It is something that works for the type of photographers they are and the clients they work with. And there are no plans on changing it.
Most of their work is advertising and editorial, and they are doing a fair bit of industrial work as well. Matt and Agnes are having a very good year, and the plans for the upcoming year is more of the same – trekking about some of the worlds most incredible regions shooting photographs for clients that love the work.
Matt and Agnes sent along these images: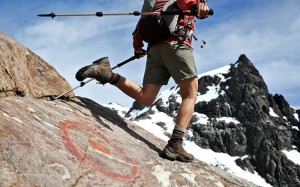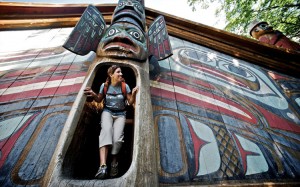 ———————————
Los Angeles is a big town with lots going on… and one of the shooters there who keeps it going is Kevin Knight, (website) a photographer for 4 years and expat from the music business. "15 years in the music business gave me some perspective of what I want to do," Kevin said, "and it also opened some doors that may have been more difficult to get through."
"It was the 5D MKII that helped turn the hobby into the full time business…" He shoots Canon and has the fast glass that goes along with it. Some assisting part time in the beginning and then one day he just decided to go for it. His wife gave him one year to be profitable.
He made profitability in 8 months, and things keep getting better and better.
How did he do it? He shot everything, anywhere/anyway he could. Some was profitable and some was for notoriety… he knew what it took to become somewhat known in the business, so he took every opportunity to make himself visible and get his pictures out there.
At one of the largest indie band concerts he shot 20 bands in two days… and that was self funded. Next year, he plans 30 bands… the work that was generated by his self-funded project was amazing he told me.
At a portfolio review, Kevin met consultant Debra Weiss who looked at his book and told him to pursue the environmental portraiture he was showing. It was a small part of his book, but he realized she was right and that was what he really loved to do. It has been the focus of his work, and he has worked with musicians, artists, writers and others to produce a body of work that is strong.
These days he is taking some time to work on a project of portraits (I will let him tell about that when he is ready) that take him all over the country. Most of the project is self-funded, but he keeps a steady roster of clients to make sure ends meet when necessary.
Marketing in a traditional manner may be on the rise for next year, but for now Kevin relies on social media like Twitter and Facebook – both of which he gets assignment work from. He targets the SM he works with to the people who he likes and works or wants to work with.
Here are a few shots that are currently in Kevin's book.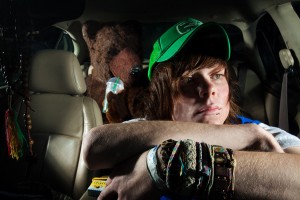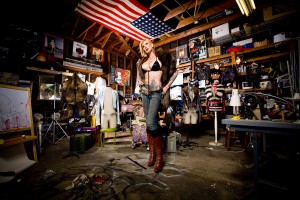 ————————————–
Our five photographers:
Kevin Knight
Matt and Agnes Hage
Maryelle St. Clare
Dom Romney
Thanks to all for taking time to chat with me.
This was a fun project for me, and I will be doing this more often. There are a lot of photographers doing wonderful work out there, and I want to hear their stories. There are plenty of articles on the big-time-famous, but at Lighting Essentials we want to talk to and about the hard working shooters who are getting things done and making great images and may not be so famous.
Lighting Essentials has a Facebook Fan Page, and you can follow me on Twitter where I link to photographic things I find interesting. See you next time.