A WORDPRESS TOOLKIT FOR PHOTOGRAPHERS
My friend Jon Mather keeps adding more to his amazing WordPress Photographers Tools Plugin. From galleries for images to contact management and bidding – and he just added a CRM module. Customer Relationship Management is one of the most important things a photographer can utilize to keep the clients coming.
It takes work, effort, sweat and sometimes a bit of blood to get a client – don't lose them by forgetting they exist.
Jon is almost finished with his Kickstarter… I think a few more folks would make it perfect for him to get all the modules bullet-proof. I know he plans on adding all sorts of things once he gets it launched – but he needs some user feedback.
Help the guy out. Here is a process video for the CRM module:
And if you want to see the instructional / demo videos he is working on, go here.
---
"I THINK I AM READY FOR AN ADVENTURE"
I recently wrote an article on how wishing and hoping and all that crap didn't matter as much as doing. That day I read the edit back to myself and realizing that it was time for me to stop wishing and hoping that someday I could do an adventure on a motorcycle. So… I am planning this for next August.
Phoenix to Fairbanks on a motorcycle… there and back again.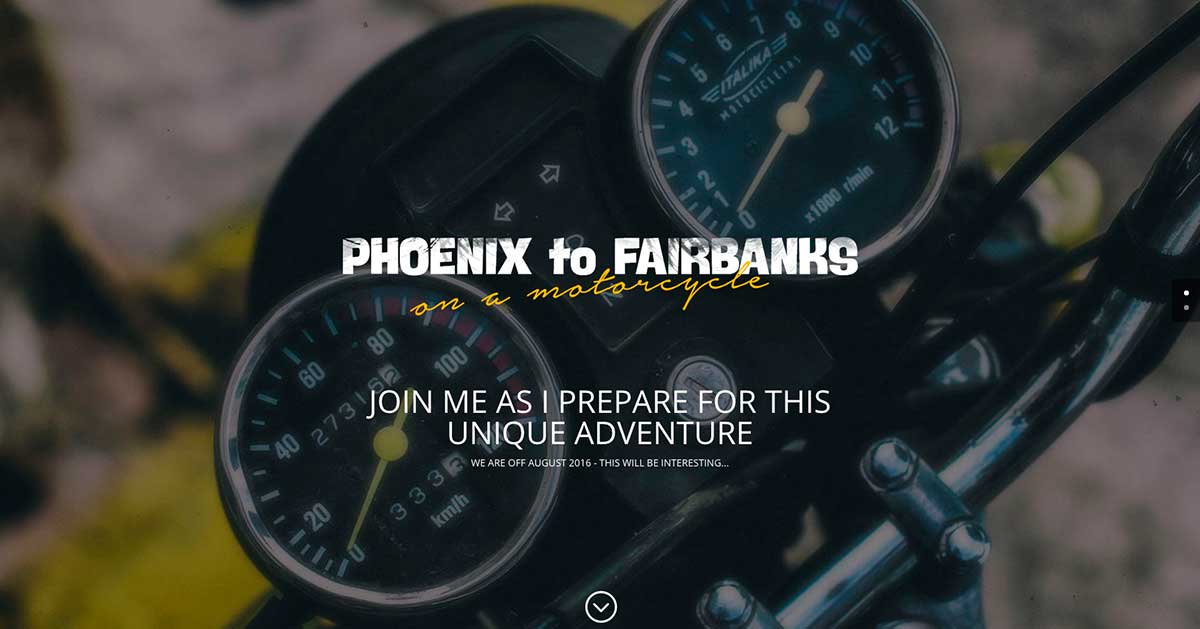 ---
PROJECT 52 PROS IMAGE GALLERIES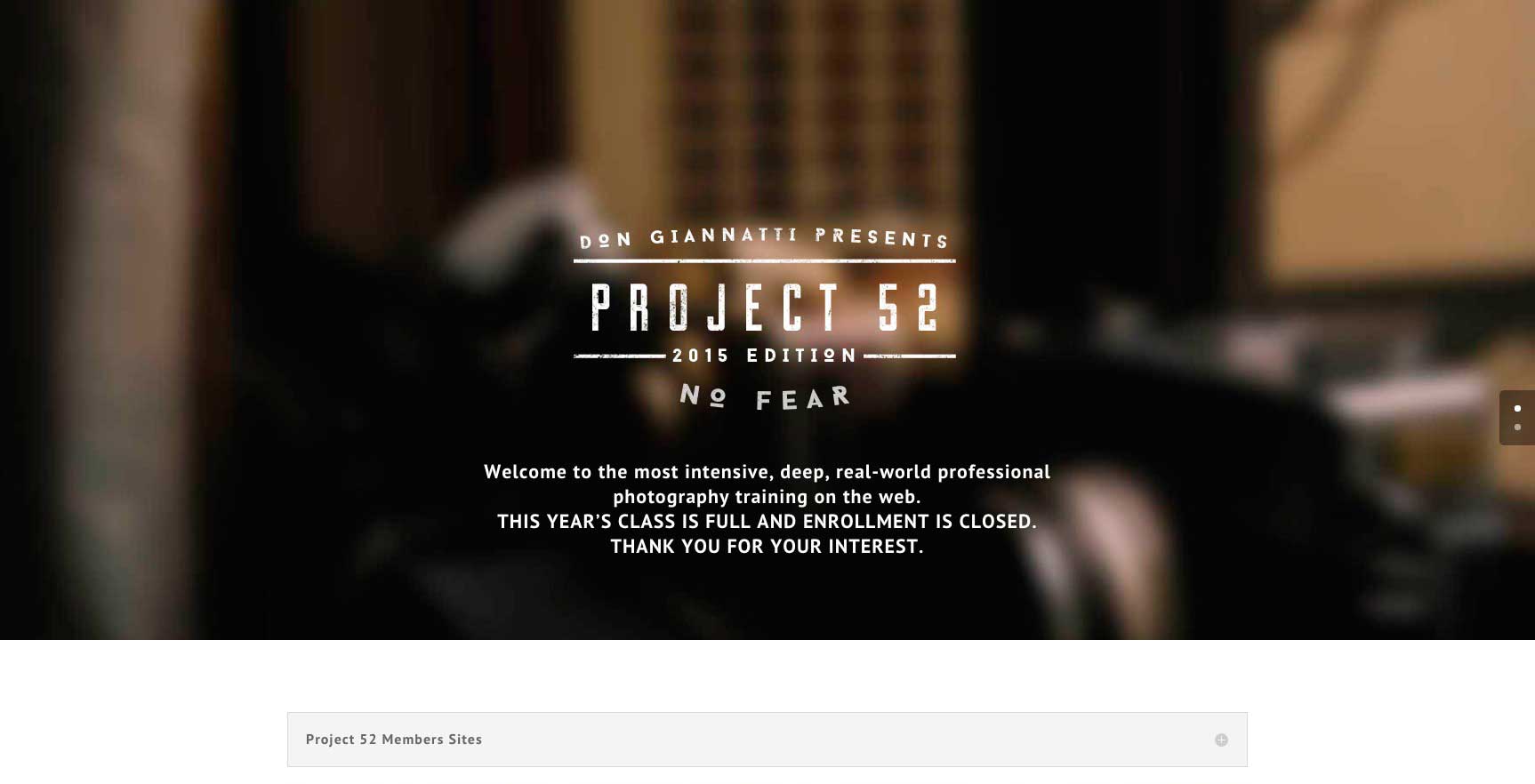 Many of you know or have been involved with Project 52 over the years. Every year was standout amazing. This year is no exception and I am very pleased to share their work with you. If you go to the 2015 Project 52 Pros page you can see the links to the various galleries of submitted images for review. Some of these photographers are pretty green at the kind of work we assign them, and some are established pros looking to up their game.
If you want to see how talented they are, drop by each Tuesday and see the newly released images from the assignment a few weeks previous.
(Sorry, we are not accepting enrollees at the time.)
---
I'M GONNA BE A GRANDPA!!!
🙂
---
VITALLY IMPORTANT COURT RULING THIS MORNING
From Leslie Burns excellent legal/photography blog:
"So what can copyright holders do to protect themselves? Before sending a DMCA Takedown Notice, make sure to give the infringement an impartial review for the Fair Use potential and to document doing so somehow. This presents not only a proof issue (how do you document your good faith effort to check for Fair Use?) but also how do you actually check for Fair Use when courts themselves can't even define it clearly? Here is where the good news part of this ruling comes in: you don't have to be right in your analysis of whether or not it is Fair Use, you just have to make a good faith effort to consider it.
In my opinion, the possibility of being sued or countersued for an improper notice will chill copyright holders from submitting legitimate takedown notices. Especially the little gals/guys, who don't have the resources to defend against these claims, will get spooked. More infringements will go unchallenged because artists will be too scared to risk the penalties of an improper notice action. And who can blame them?"
Read the whole thing. The implications are dire… and will have a very cooling effect on the small artist who gets trampled by the big guys. I know we should keep fighting… but I am getting the distinct feeling the war is over.
And we lost.