Bay area photographer David Price was assigned to do a double portrait. He chose some co-workers who were happy to work with him to make the shots. It is always wonderful to have people want to work with you to make images, and David took his time to make the images in the style he is working on.
You can see the delicate back light that falls from top left to bottom right on the curtains behind the subjects. This soft approach to a 'spray light' adds warmth and depth to the image.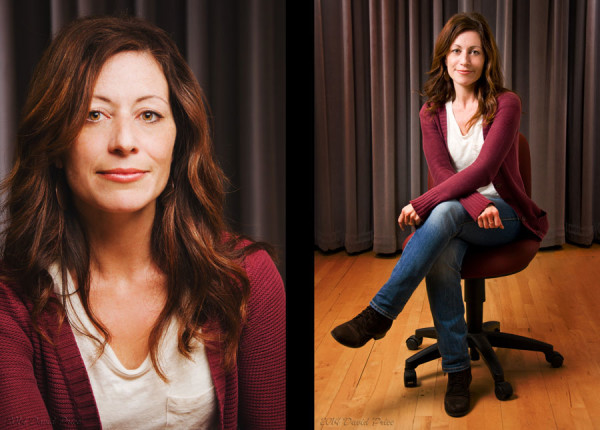 As you can see in the setup below, David has used a small shoot thru umbrella to do double duty… the background light, and the fill light on the camera left of her hair. As the light falls down the curtains, it is brighter at the top and gently gets less powerful the farther away from the source. This additional gradient also helps the image keep dimension.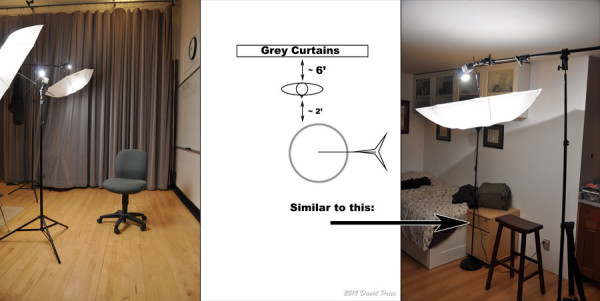 David also changed the direction of the light while working with the subjects. For the close shot above, he turned the umbrella to light the wall on camera right and just out of the picture. This provided a big, soft source for the face. In the second shot above, he moved the umbrella back to light the subject with it instead of the wall.
The same scheme was used in the portrait below.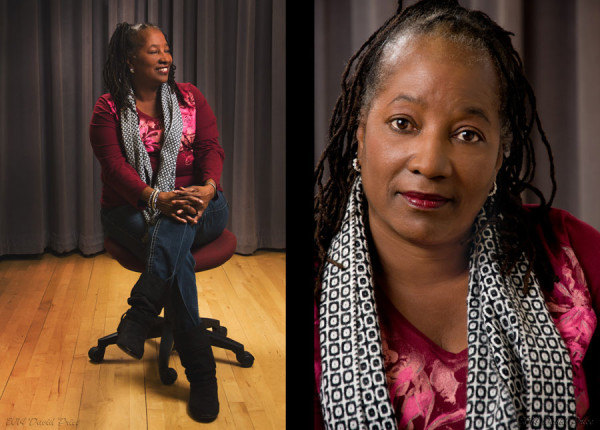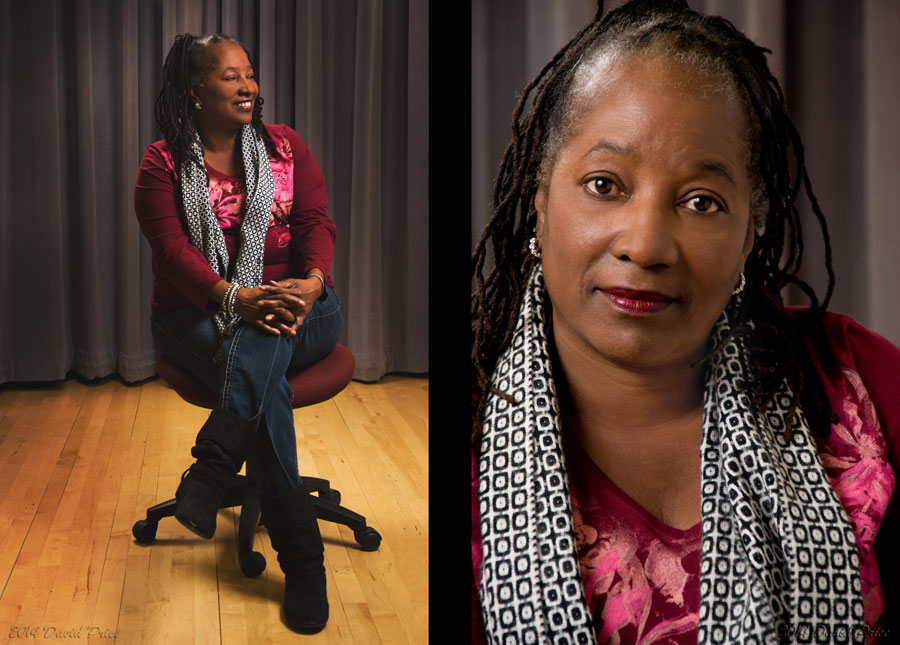 Takeaway:
A light can be used to make another light as David has done above, using the umbrella to light the white wall for an even larger source.
Assignment:
Make a shot with one light source… without moving the subject, modify that source to come from both directions – again without moving the light. Aim the light toward the subject, then aim the light toward something else that can be used to light the subject. Find an area that allows you to do this without having to move the subject.
Sources can include large white walls, shower curtain reflectors, fomecore boards or V-flats or reflectors.