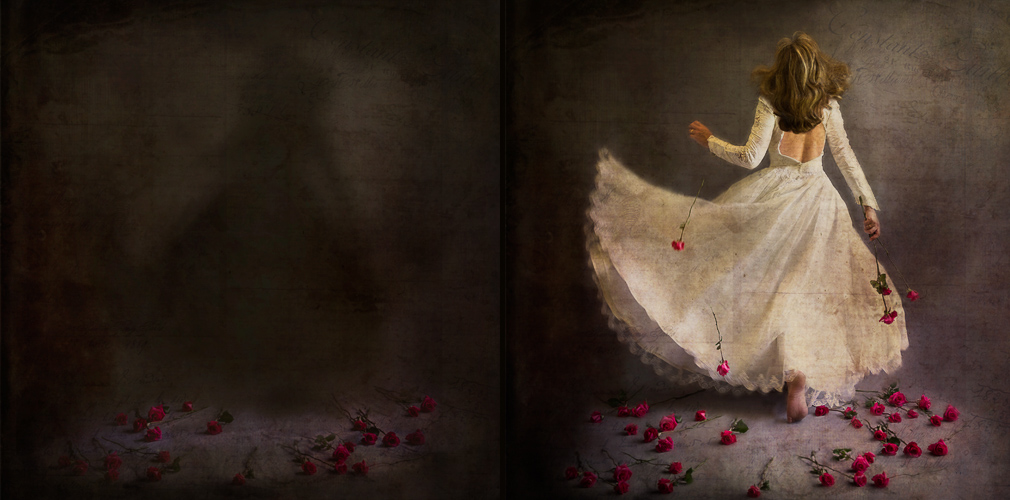 This past week we have been reviewing the CD cover assignment for the Project 52 2015 group. The assignment was for a cover and back image for a String Quartet performing Samuel Barber's String Quartet Op 11.
The assignment specifically noted that the string quartet members may not be available for the shoot, so a creative solution must be found. (I don't give assignments that are impossible… and finding a string quartet to photograph may not be totally impossible, but damn close for many of us.)
When shooting a CD cover there are three main ways of approaching the image.
For pop music it is usually going to be a photograph of the artist. Rare are the covers that do not have the artist shown. The cult of personality, and celebrity demands that we keep the faces of the performers in the fore. In many cases, the celebrity is more important than the music anyway. See the covers below for Faith Hill.

Another way is to show something that is reminiscent of the music, or an image that may be part of the title. Respighi's "The Pines of Rome" cover could certainly have the pines of Rome featured:
And the third way is use art that is quite striking, but may not relate to the music but in the most obtuse of ways. This is usually done when there is no necessary correlation between the recorded music and a celebrity, or an album that is more about the music or genre of music than the actual performers.

Some labels like Windham Hill above was a full adopter of that approach to album design, and helped create the style as we know it today. Another company that also used art, although in many cases commissioned art, for their classical work was Nonesuch. Both of these legacies live in today's music cover designs.

The CD cover is becoming less of a major label concern as streaming has taken its toll, but cover art will be around for a while longer and is very important for Indie bands and artists.
Here are a few of my favorites from the Assignment. Remember the cover is on the right side, back panel on left.
Continue on after the jump to see the class images.