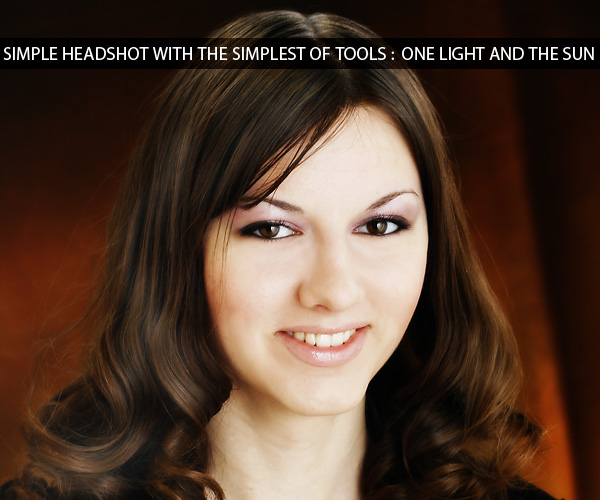 Occasionally you may have a situation where you have to do a lot of images in a very short amount of time. These kinds of gigs can be a little disconcerting if you over think them and get caught in a web of setting up and production as time slips ever so quickly by.
I was asked by a local dance company to photograph all the dancer's headshots. I had 20 minutes to set up, one hour to shoot, and 20 minutes to vacate for another group coming in. That doesn't leave a lot of time for setting up studio gear and the times were pretty well carved in stone. There were 28 dancers.
The images were going to be used rather small, about 2.5 inches in a brochure and the Company Director asked if they could also be made into 8×10's for use in lobby posters.
I decided to shoot with a wide light source and fill card. Keep it really simple. My soft box was not going on this trip as the setup time prevented it, so I took my trusty shower curtain (Target, $12.99) and a few stands.
I also decided to use speedlights as I could be in, and out as fast as possible. I took the usual 550EX and 430EX as they are always in my bag. I use radio triggers whenever possible.
Our workshop site is new and has a lot of fun things… take a look at it here.
On to the simple headshot shoot.