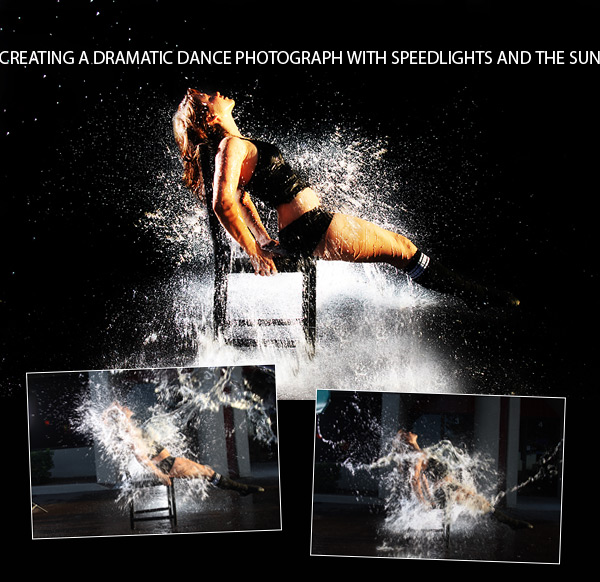 I thought I would break down another shot I did that involved pre-visualization, overcoming a challenge and using small lights for a big light look.
The shot was for a dance Calendar for Briana. In the calendar images she presents 12 different types and styles of dance. for the last shot I wanted to harken back to the film "Flashdance" for a water/splash fun shot.
Before we get going, I would like to remind everyone that the workshops in Omaha, NE and Missoula, MT are still open, but down to only one shooter each. We are so pleased to be able to bring the workshop to some of these smaller markets. If you are thinking about attending a workshop this summer, take a look at the Omaha, Nebraska, Chicago, El Paso, Memphis and Minnesota dates. More to come, so stay tuned.
Here are a few other posts you may enjoy:
Shooting on the Beach with Two Speedlights and the Sun
Deconstruction: Briana on the Pier (Speedlights and the Sun)
Tech Sheet: Beating the Sun with Speedlights
Tech Sheet: Creating an Ambient Look with Speedlights on Location
Also to remind you all that to check out the Essentials page. We have added full-featured websites to our offering as well as some very cool WordPress themes expressly designed for photographers.
So let's go on and take a look at the steps we took to do the fun "Flashdance" shot for Briana's Calendar.
Related Posts: