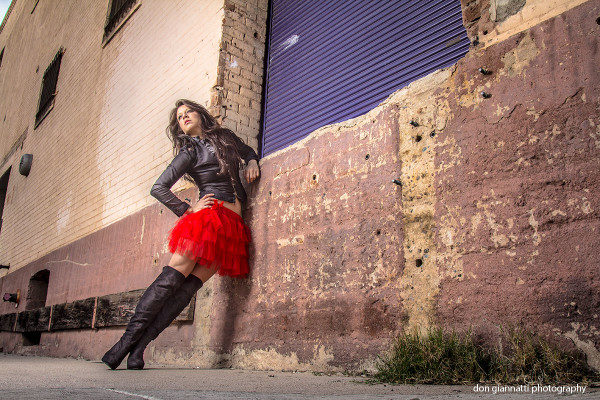 I am a Photoshop guy who is finding a lot of love in Lightroom. I would say that about 80% of my work goes from LR (or CR) into Photoshop for finishing. But the other 20% is done totally in Lightroom.
Briana and I did this shoot last year for some new portfolio pieces. She had this cool, crazy outfit and I wanted an urban setting for the shot.
I used a single softlighter at 1.5 stops brighter than ambient for a pool of light effect.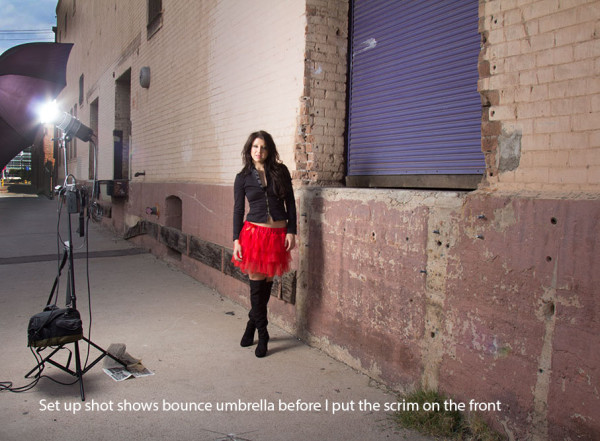 I chose three that I liked: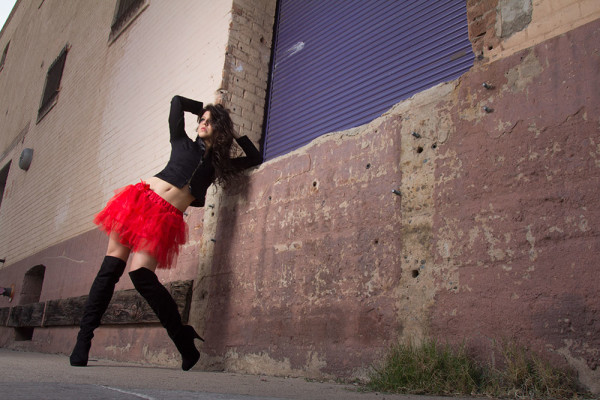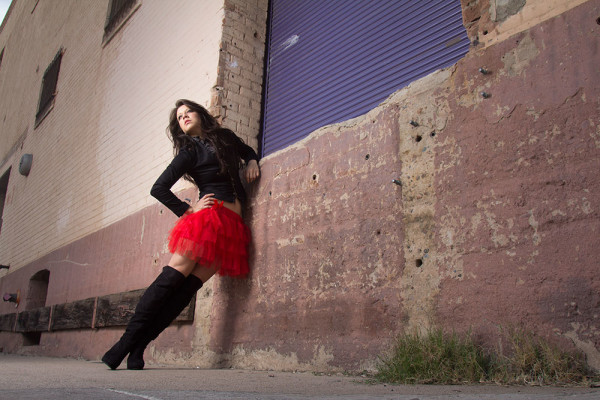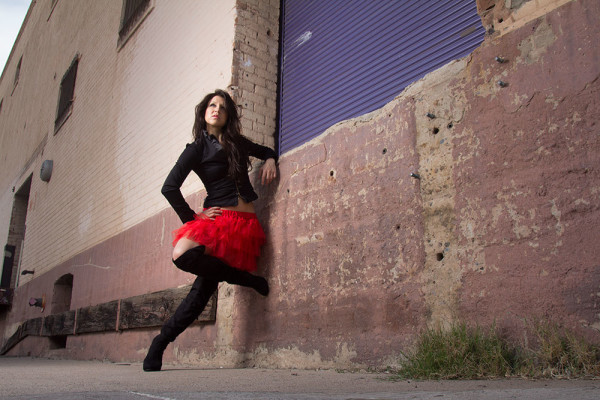 I chose the middle one to do the Lightroom work on. I may come back and do the third one in black and white at some point.
Below is the Lightroom work I did. Simple and easy, and somewhat subtle… but then subtle may be all you need.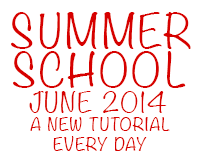 MANY OF THE TUTORIALS DURING "SUMMER SCHOOL" ARE BY PROJECT 52 PRO MEMBERS EITHER CURRENTLY ENROLLED OR ALUMNI.