Photographer Bob Knill, Maryland.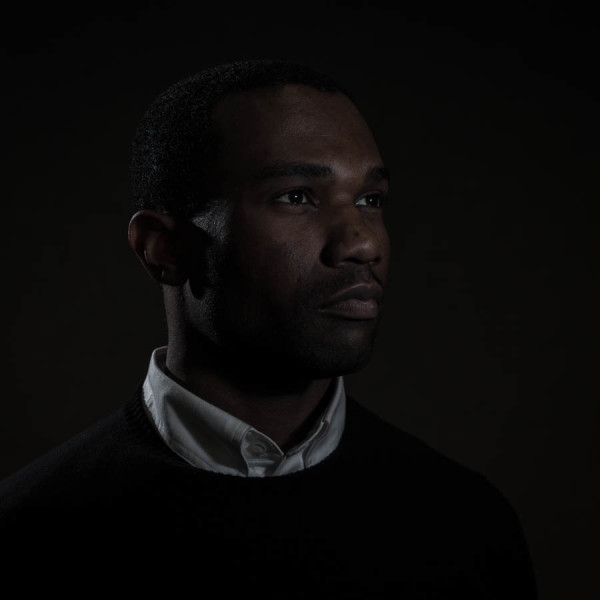 Bob Knill of Frederick, Maryland wanted a very dark, moody portrait.
Using a main light consisting of a 5-in-one scrim (the inside of a 5-in-one reflector system) with a speedlight he created a very earthy, dark but sublime main light. By keeping the strobe very close to the scrim he was able to create a bit of a hot center, while the surrounding scrim was lit up enough to provide excellent "ambient". A second hard light (un modified speedlight) was added behind the subject to give an edge to the natural shadow side, presenting detail and shape.
Bob sent along a behind the scenes shot of his lighting setup. Note how close the flash is to the scrim.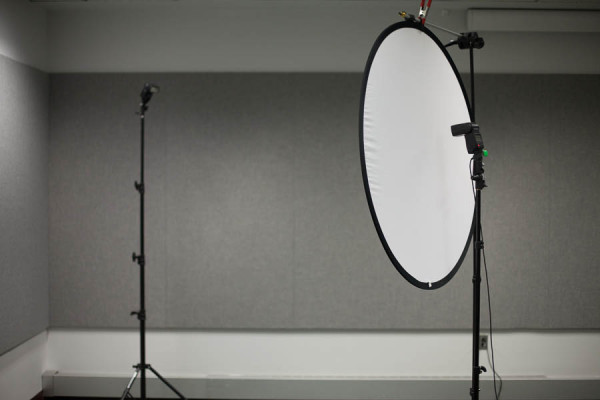 Takeaways:
Note how the gentleman's head never disappears into the very dark background. Bob kept the ambient at a point where the head never falls away. The detail provided by the hard "kicker" light behind is just enough to give the image separation and depth. The overall dark, mysterious look is achieved by not letting any of the subject blend into the background.
Assignment:
Using a scrim or shower curtain for a main light, bring your source (flash/strobe/hot light) into a distance of about 3 – 5 inches and use that 'hot spot' to light your subjects face. Control the ambient with the amount of 'spill' you get from the light in close to the scrim. Don't let the subject melt into the background, instead provide either fill cards or a second light for separation. Work this out… you can do it, and it can be a wonderful stylistic approach for you.