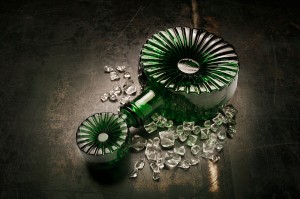 This article is a look at the creation of a simple still life with one light in the studio. See it after the jump.
At this point I want to remind everyone of the incredible opportunity this week. Selina's amazing Clarion Call is this coming Thursday/Friday, February 10, 11. It is all day both days and the lineup of guests is amazing.
Check out who will be sharing their amazing insights with you all – for FREE!
Heather Morton – Through The Buyers' Eye
Rob Haggert – Vision and Value
Gail Mooney – Motion? Pictures?
Nick Thomas – Repositioning For Your Best Shot
Louisa Curtis – Show and Sell
Frank Meo – The Secrets of Agents
Kat Dalager – Presenting You
Keith Gentile – Databases That Deliver
Adam Sherwin – Viral and Vital
Eric Kass – Designed To Sell
Don Giannatti – Visionary Web Site
Rosh Sillars – Socialize Your Media
Jack Hollingsworth – The Twitter Tutorial
Allen Murabayashi – Google and You
This will be something that will be talked about, imitated, shared and remembered for a heck of a long time. Be in on the first one. Register here, and be ready to be pumped!
For Selina's Teleseminar, click on the banner.
PROJECT 52, Assignment 6 Information is at the Project 52 site this week. The assignment… Chocolate. You have been assigned a last minute shoot for a local chain of restaurants for a shot for their menu – and the specialty of February… Chocolate. NOTE: Image bust be a square format image. Square to fit their menu image slot.
Lots more info over on Project 52, so jump on over and get involved. It doesn't matter if you have not been involved from the beginning… get involved now and get your stuff ready to go pro… or at least shoot like one.
A big shout out to the folks who took my Phoenix and San Diego workshops… thanks folks, we did have a blast. Special thanks to Christine at Arte Bella for helping he San Diego workshop with a ton of behind the scenes efforts and scoring some wonderful models for us. Thanks Christine.
Next up workshop wise is Austin, Texas. March will take us to Sacramento for a workshop, and in April we are back in Omaha and West Palm Beach for back to back workshops. Check the schedule out here. There is an advance workshop being planned for the first weekend in April, but we are waiting for a few things to get nailed down. The April advanced workshop will be focused on studio lighting and still life/product work.
OK – that's enough shop talk, so let's get to the still life shoot complete with short video and Photoshop screen shots.