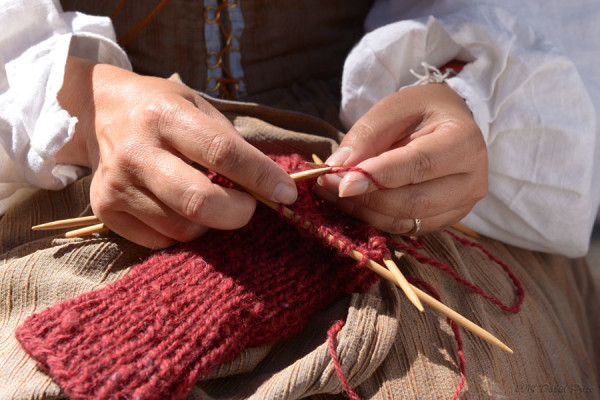 I wanted to side-light this artisan's hands to highlight the texture both in her hands, as well as the fabric. She was making a set of custom gloves to honor my wife for her many years of service to living history re-enactments.
I did not have a lot of equipment with me; just my camera and a little quick thinking. As you can see by the picture of the dark hands, the sunlit side goes quite bright, and the shadows quickly go to almost black. I did not have a set of reflectors with me, but there was a white dish-towel sitting on the table next to me. I asked a young lady sitting nearby if she would be kind enough to hold the towel near the shadow side of the hands, and that brought the contrast back to a level I could appreciate. I varied the distance to taste, and the resulting picture is what you see presented here.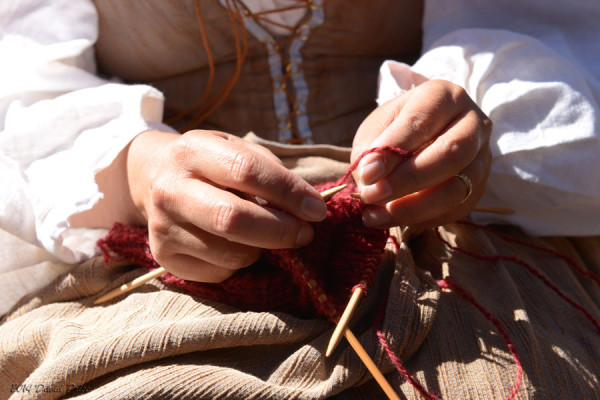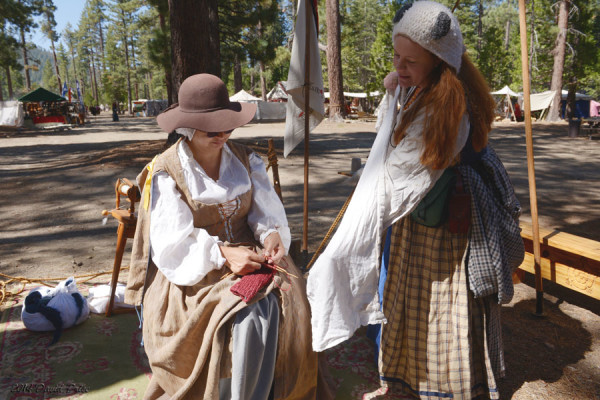 Available natural light and available tools.
See more of David's work at his website.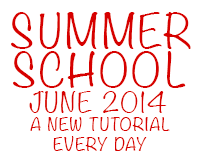 ALL THE TUTORIALS DURING "SUMMER SCHOOL" ARE BY PROJECT 52 PRO MEMBERS EITHER CURRENTLY ENROLLED OR ALUMNI.