A Series on Photographers Who Influenced My Work and Life…
When I started photography, I looked for photographers that resonated with me. I found Marc Hauser's work in a small bookstore in Tempe, and immediately fell in love with this simple, classic, intimate portraiture.
I bought the book "Halloween in Bucktown" and it is still one of my favorites.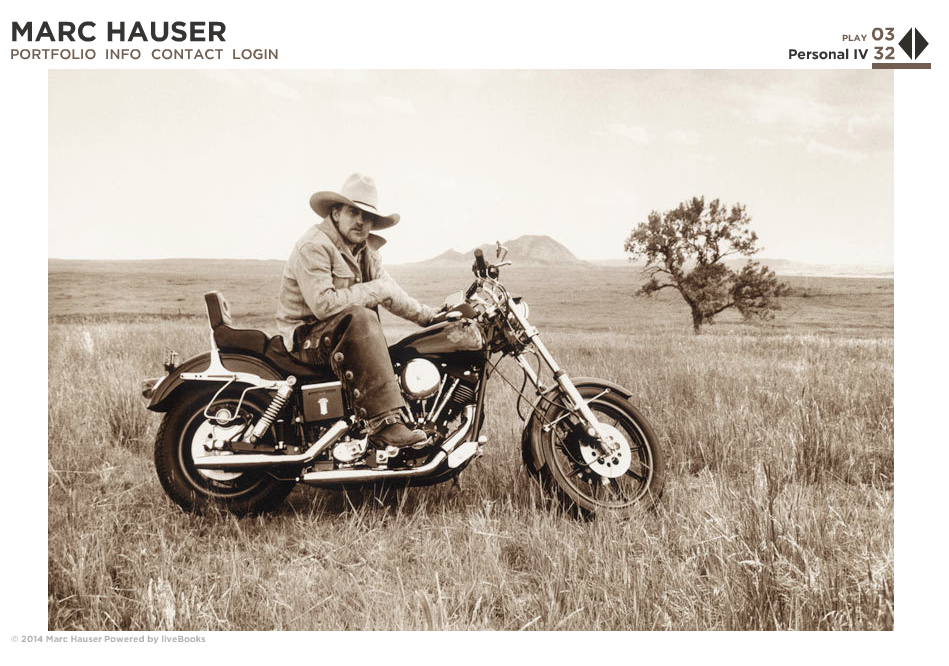 I am not going to bio the photographers you should know series, there has been so much written about the photographers I will be featuring. I will, however, link out to some articles that should introduce you to his creative vision.
"Hire him they do. Hauser, a friendly, rotund man who wears a four-carat diamond in one ear, grosses more than $1 million a year from his labors. The "Upstairs at the Harris" ads are his, and the portrait ads for Rolling Stone. He's captured Fred Winston for WLS advertising and University of Chicago professor Benjamin Bloom for Psychology Today.

Hauser snapped Oprah Winfrey for an airline magazine cover. "We had a pretend screaming contest in my studio during the session," says Hauser, "to see who could scream the loudest." The resulting image, featuring Oprah in a purple dress with the outlines of movie cameras behind her, turned into her publicity still."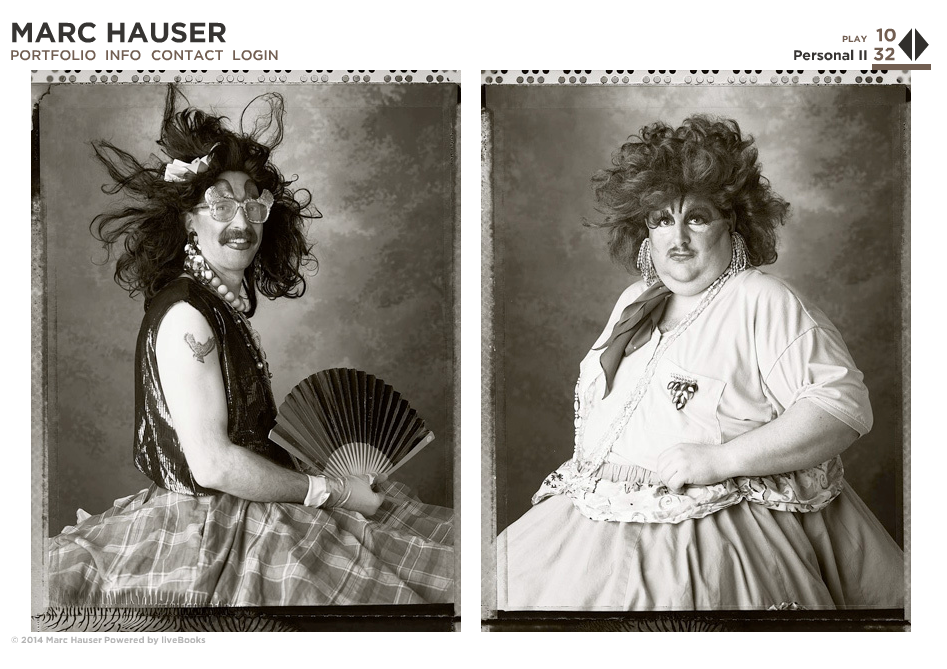 'IF YOU CAN'T DO IT RIGHT, DO IT BIG' from Chris Cascarano on Vimeo.
"His good–luck streak snapped about seven years ago. The Chicago photographer was badly injured while shooting a TV commercial on a golf course (he fell 40 feet when a crane crashed through a screen over a sprinkler system). He shattered a leg and lost the vision in his right eye, a catastrophe that evaporated his savings and bookings.

Some shooters would fade away. But Hauser focuses "on the positive," he said. He has since endured a series of reconstructive surgeries (the most recent was Monday), switched to a digital camera, and trained himself to frame portraits with his left eye."
"Marc also has a reputation for suddenly yelling while photographing you, to get a reaction. Anything beyond the usual smile. As I took my place and he adjusted the camera, I was prepared to do whatever he wanted. Marc works fairly close to his subject. I like that. It keeps you in the moment as a subject."