Announcing the Portland, Maine Workshop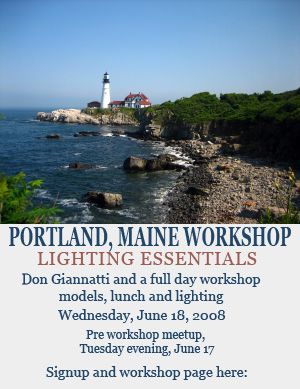 I am very excited to announce that we are doing a workshop in Portland, Maine on Wednesday, June 18, 2008. It will be a full day workshop with models, lunch and lots and lots of lighting and shooting. There will be a pre-workshop meetup on Tuesday, June 17th. I am looking forward to meeting the photographers of Maine and having a terrific workshop. Signup and more information here:
For information on upcoming workshops or to sponsor a workshop in your area, visit the workshop page here.

Related Posts: