Learn How to Light and Create the Images You Want, In Any Light or Situation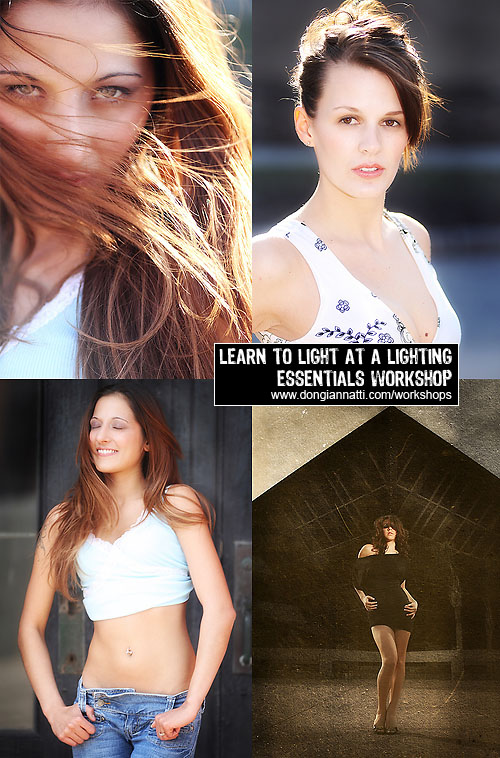 Here's a video from this past Mexico workshop. Student photographers were along to help the pros and got lots of shooting in for themselves as the "Rose" took them all into the harbor. I think you will see what fun they had, and the incredible images that they got as well.
Girls of Rocky Point aboard the Amelia Rose from Jesse Hoekstra on Vimeo.
Our Upcoming Workshops:
Our Schedule for 2011 is at our workshop website: LearnToLight.com
We are still looking for hosts. Hosts attend free for helping us on the ground there. There is a lot to do and we need to have someone in each town to help us get the workshop out there. Let me know if you are wanting to be a host or if you have an idea for another venue. email me. Phone: 602 814 1468.
Lighting Essentials Workshops: Learn to Light at a 2 full day seminar. The workshop will introduce you to lighting by learning the basics and then working with the tools of the trade to make the images you see in your head. We start with basics and move through the amazing world of lighting. We aren't interested in auto settings, or sticking a flash on your camera and clicking away. We do it with manual strobes, manual settings and attention to detail that is the mark of a professional photographer.
Simple Tools: Great Light
Wow… here's a fantastic little video one of our friends did of the last Mexico Workshop. To say it was a blast is an understatement of nearly criminal importance. Thanks Jesse. BTW, watch for the next one that has the "Town Shoot" portion of the workshop. It will rock.
Lots more information on the Lighting Essentials Workshops page here.
(This is kind of fun! Jesse made a preliminary movie of some of the fun in Mexico… He is still working on it, but we love to share so take a minute or two to see a bunch of crazy shooters and models having fun in a little Mexican beach town.)

Look, having the coolest strobes on the planet is, well, cool. But it doesn't mean that you must have that gear to make great photos. Light is light. If you know how to light and how to use light, you can use a Home Depot work light and a shower curtain, or an old flash you bought off of Ebay and a cheap umbrella, or even the sun bounced into a car window shade for fill. I am not making that up, I do all of that and more.
Sure, there are times when you need the big guns, and we teach you what to do when you use them. If you know how, you can always rent some big ol' killer strobes when you need that power. But in my workshop, we focus on making light work for you.
Less Me, More You – Less Bluster, More Shooting
Note: All Workshops are now Two Full Days. We got a lot to cover people.