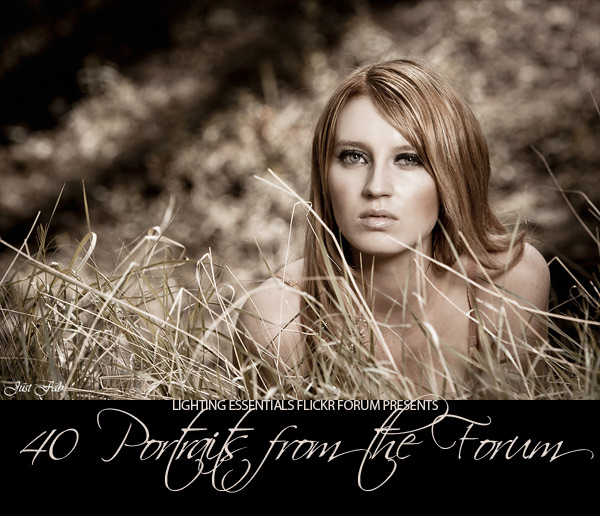 We are back with another post from the Forum. 40 portraits and a few extras. 40 wonderful portraits with some interesting lighting, concepts and presentation.
I am in Omaha today for the second day of the workshop. Looks like we may have a weather challenge. But, weather challenges are a part of being a photographer. And challenges abound these days. That's good… keeps us feeling alive, ya know.
I am going to start a new column on starting out, getting it together and preparing for a plunge into the world of commercial photography. I am not a wedding photographer, but some things may cross over. Featuring interviews, checklists, personal asset audits, gear, marketing on a budget and the ever important portfolio preparation. We started the discussion on a forum on Flickr after a very strange day looking at portfolios and listening to some unprofessional photographers who thought they were.
Please let me know what you think should be covered. I hope to have a table of contents ready for it soon. It will be a collection of articles, links and documents. We also will have interviews and personal portfolio reviews. Special attention will be paid to marketing on a budget, using new media and developing a marketing strategy that works for you. There is a lot of misinformation on the boards, and we want to set folks on the way to a more successful launch.
We are off to Missoula, Montana in a few weeks. I hope to meet some of you up there. We have room for two more attendees, and this workshop will be pretty special. If you are thinking about attending a workshop this year, this one may be perfect for you. Mountains and an area that you rarely get to do a workshop in, so take advantage and sign up.
On to the amazing work from the Forum at Flickr. As always, clicking on the image will take you to the photographers page. Leave them a comment and let them know what you think.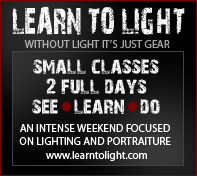 Here are 40 Amazing Portraits from the LE Flickr Forum.
1. A fabulous portrait from Just Fab.

2. Matt Andrews haunting shot in a deserted field.

3. Running in Place in Frederick, MD

4. Beautiful Framing under this bridge.

5. A glamour shot from Evan.

6. Dramatic Black and White.

7. A dramatic Red Head.

8. A force of composition.

9. Dots.

10. Eduardo Frances presents a dramatic Black and White Portrait.

11. A subtle tonality.

12. In the Arms of an Angel.

13. A classic swim suit shot.

14. Smokin'.

15. Mysterious and sexy.

16. Simple Beauty.

17. Jessi in the sand.

18. Underground man.

19. Watch your step.

20. A simple studio headshot.

21. Coach.

22. Pensive moment and dramatic light.

23. Languishing.

24. Editorial on Location.

25. Wacky editorial.

26. Sexy and black and white.

27. Classic black and white swimsuit.

28. Dramatic and mysterious.

29. In the trees.

30. Just workin'.

31. What a look!

32. Into the Flare.

33. Dramatically sexy.

34. Classic Portrait.

35. Duo portrait.

36. Redhead sexiness.

37. Fashion in the city.

38. Samantha in the loft.

39. A period piece.

40. Goin' to the dogs.

41. In the tunnel.

42. Wonderful light on the tracks.

Thanks for coming by. I will say it again, this forum rocks.